Tcat Philippines Coupon & Sales in Philippines for June 2019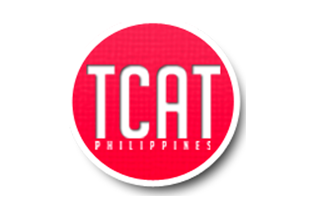 One-time Delivery Fee (P55 or P100) within PH for TCAT Orders
P55 for Metro Manila & P100 outside Metro Manila. Items from different sellers can be delivered all at once when they have the TCAT Delivery Truck Icon.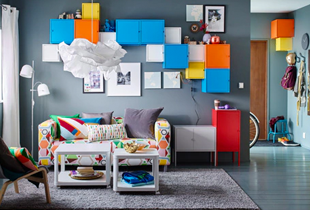 IKEA Home & Living: From P95
P55 for Metro Manila & P100 outside Metro Manila. Items from different sellers can be delivered all at once when they have the TCAT Delivery Truck Icon.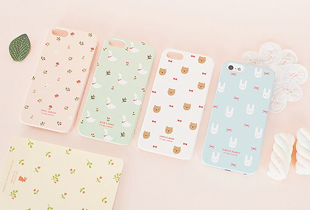 Everything below P99
P55 for Metro Manila & P100 outside Metro Manila. Items from different sellers can be delivered all at once when they have the TCAT Delivery Truck Icon.
Merchant's Special Terms and Conditions
ShopBack must be the last link you clicked in order to get Cashback. If other website links are clicked after clicking through ShopBack, Cashback will not be tracked (E.g. coupon and deal websites)

If for some reason your payment made on merchant page has failed, do click through ShopBack again and re-do your purchases to ensure tracking is still active

Return to ShopBack and click through to the merchant every time you are making a new transaction.

If you are making 3 separate transactions on the merchant, you should click through ShopBack 3 times, each time before making a new purchase.

For more details: www.shopback.ph/terms-and-conditions
More about Tcat Philippines
Only ShopBack Philippines Gives You The Best TCAT Coupon Codes & TCAT Promo Codes!
The only thing better than a great deal is when you get money back for doing what you love: shopping! ShopBack Philippines is the only website that gives you access to exclusive TCAT coupon codes, TCAT promo codes, TCAT discounts and deals AND even gives you 3% cashback simply by clicking through ShopBack.
Here are some examples of the TCAT promo codes and voucher codes that you can expect to see on ShopBack Philippines (those listed below are subject to availability and seasonal promotions):
One time delivery fee of PHP 55 or PHP 100 with TCAT within the Philippines for TCAT orders
Sale on home and living items from PHP 95
Everything below PHP 99
Fresh band watch in 62% off at PHP 169
Card wallet at 50% off and PHP 149
Pearl pattern sheet 53% off at PHP 88
Moncross electric oven toast at 53% off from PHP 1399
Saint Gallen De café coffee machine at 50% off and get it in PHP 3999
Pensonic electric glass kettle at 50% off from PHO 1090
Lock and lock silby at 50% off and get it from PHP 199
Kitchen art mega stone pan at PHP 2390
Roichen water based coating premium at 45% off at PHP 1099
And if you love getting great deals AND getting paid to shop, why not check out other merchants on ShopBack like honestbee, Traveloka, and Zalora?
TCAT Philippines – The hub of great deals
TCAT is an internet marketing company, an expert in creating online promotions for its various establishment partners. They offer the customers a plethora of fantastic and exclusive stuff which are trendy and comes with huge discounts and promotions. You are guaranteed to experience a grand shopping in this marketplace like no other.
TCAT Philippines is a social group buying site that founded in October 2010 in the Metro under SoOne Incorporation. It started as a legal entity in March 2011, and its official launch was on 9th July 2011. This online marketplace caters exclusive products in amazing discounts. The focus of the brand is to create an excellent shopping experience right at your fingertip.
They also try to create a reliable professional partnership with local business and offer free and good promotions through online activities. They try to build a bridge between the merchant and the consumers. They aim to provide the best and safest items and transaction procedure with up-to-date information about the things. They not only offer quality products but also best services to the customers and also help the newbies to start up their businesses. The dedicated group of people from TCAT always help the customers and the business partners whenever it is needed.
How Does TCAT Philippines Work?
TCAT create amazing deals over a wide array of products and post those selected deals in their website. The offer comes from different spas, restaurants, gadgets and many more. This is the way you can access those deals from their website:
Log in or create an account at www.tcat.com.ph
Get new deals and updates in your email address, Facebook and Twitter account
Choose among those great deals and then click 'BUY'
Select your mode of payment
TCAT will send you notifications on how you can easily redeem your voucher/s.
Shopping through TCAT is extremely convenient as you need to see the exiting deals, add to cart whenever you look at something that catches your eye and starts to shop immediately. Once you are done shopping use the 'check out' button and select the payment method.
Products Available On TCAT Philippines
Clothes: Long shirt, striped dress, backless long shirt dress, striped button down, off shoulder top, casual long dress, pink asymmetric off soulder top, baggy sweatpants, baggy women t shirts, black slim fitted leggings, jeans skirt, collar line t-shirt, flare skirt leggings, black long dress with sleeve, printed maxi dress, cotton sleeveless tank dress, layered chiffon dress, v neck dress, pineapple t shirt, sportswear training set, swing skirts, slim line unique leggings, napping hoodie jacket, grey slit skirt, navy trousers, forever 21, Nordic pattern leggings, coper apparel, military t shirt, printed pocket pants, sheer cardigan, pencil skirt.
Fashion Accessory: Flower pearl necklace, chic key necklace, Kipling backpack, the north face, skeleton quartz watch, hollow stylish watch, crystal opening rings, kipling orelie, pastellong backpack, classic satchell cross, eco tote bag, pearl pony tail, long zipper wallet, Eifel coin wallet, new balance, puma fundamental bags, princess pouch, couple watch, new balance urban indoor bag, fruit ponytail set, lacoste women's classic purse, round mirror sunglass, woven leather backpack, passport cover, puma lollipop backpack, lavenda watch, smays watch, cover bracelet, massaging gel cushion, Junyu quartz watch, cubic key necklace, kasiqi couple watch, buluo long wallet, criss crosser tool, hollow style watch
Beauty & Health: Mediheal sulfur clinic, richenna hair contour, farmasy korea farmstay visible difference, jigott cat's eye super lash, ekel 7 days eye liner, AHC korea natural plus, 3W clinic, janny hands, hope girl korea waterproof eyebrow, love cinema, lebelage, round barrel hair brush, Adonis, blumei jejy watery bamboo solution, classic pencil and brush pouch, fancy comb and mirror set, M for man blackbean set, jigott whitening UV sunblock sunscreen lotion, 8 pcs magic roller, napkin pouch, happy bath, mediheal korea skin cellulose mask, miin eyelashes, porebrush stick, SJ nail sticker, smile brace maker, curling hair styling comb, meizi nail art, lebelage auto eyeliner, nose roller massager, blumei OMG pen eyeliner
Sports & Leisure: Car wheel cleaning brush, car air conditioning vent, multi-function camping light, aqua shoes, surviva; card tool kit, outdoor sports towel, leather car phone holder, car window sunshade, outdoor bicycle bell, 360 magnetic mount, stretching rope, golf ball pouch, ball net, sunglass clip hanger, car anti scratch film, bicycle silicon holder, wing door guard, car microfiber dust cleaner, car sunvisor card pocket, car seat back protection, jump rope with counter feature, emergency blanket, stretching rope, car phone older, blind window mesh, the safety clip, camp set, clip magnetic holder, portable car air vent mount, camping kitchen tool set, car headrest stand, bike bottle holder, canvas hammock, 5 LED bicycle light, remax, bosung mini plastic sports bottle, 3D visor arrangement, bike gel seat cover, golf tee
Kids: Uravi kids, cotton baby bib, stationary set, fish catching toy, snoopy kid raincoat, kiddie cutlery set, stroller hook, dart game, loom bands, D tips baby cotton buds, cutting fruit toy, kids swimwear, handmade teddy bears, safe scissors, R/C car toy, loom bands, baby bath bear thermometer, doogy spoon and fork cover pouch, whistle sandals, plush dolls, lu bella, baby bathrobe, baby blanket, cute animal stroller
Pet: Dog rubber ball, hand bath brush, pet fishing rod toy, natural pet diet, pet clothing, amazing brush, duck mouth shape dog mouth, pet toothbrush, tennis ball pet toy, silicon soft disc, dog safety belt, self-cleaning grooming brush, classical bowl for pets, pet clothing, adidog, etipet korea, portable silicon bowl
Kitchen: Baking accessories, folding fruit knife, aluminum splatter screen, ceramic pot set, top chef seasoning grinder, neoflam Korea, double handed pot with lid, Europe style utensil holder, silicondivided lass container, kitchen art stone coated plate, silicon bottle caps, kitchen utensil set, eco plus glassfood container, reusable steam sheet, oven lock one touch glass container, casani cheese grater, duplex hand blender, soup scoop, vegetable tray, crownford premium ceramic utensil holder, luminarc vitro pan, ceramic coffee dripper, emide blender, daily sealing clip set, gas burner bibs, domo oil bottle, silicone grip kitchen utensils, tempered glass container, chef run grill pan, hamptons coated pan, kenzia knife set, pritchen square box, egg separator, plastic roll bags, premium bone china set, divided glas dish, olio special frying pan set
Living: Travel bag security lock belt, handle cleaning sponge, drain clog remover, microfibre mop slipper, transparent plug holder, handle cleaning sponge, bra laundry wash net, luggage hanging buckle, non-slip sticker, cute luggage tag, disposable heating sticker, animal door stopper, pearl pattern sheet, waterproof tape, star non slip hanger, sony alkaline batteries, metal Eiffel tower statue, kitchen mosaic tile wall paper, premium compression pack, DIY flyscreen, disposable heating stick, neon party straw, toilet seat handle. Silicon sink lid, electrical plug holder, shoe deodorant, hanger dust cover, vacuum clothing storage
Electronics: BSW toaster, pensonic electric glass kettle, duplex multi blender, kitchen art mini oven, kitchen art brillo glass electric jar, cocozelle home smart mixer, alten bach hair dryer, duplex steam iron, daewoong cordless electric kettle, BSW expresso machine, unimax 2 in 1 stick, clarium air fryer, saitgallen venezia electric bullet mixer, kitchen art heart waffle maker, duples auto drip coffee maker, queenmade morning blender, wireless mouse, Philips professional hair dryer, kitchen art lucia hand blender, quick cordless electric kettle, on ear headset, kitchen art garnet stainless steel multi pot, eyebrow case for iPhone 6, nose and hair trimmer, HDMI cable, OTG connect kit, USB hub, silicone necklace mobile holder
Payment Methods Of TCAT Philippines
You can always choose from a plethora of payment options when you buy from TCAT Philippines. They offer various payment methods so that you can select the most convenient one. You can use:
Credit Card
PayPal
Bank Transfer
If online payment is not your option, then you can also opt for your nearest 7-Eleven store or even use cash on delivery system.
Delivery And Return Of Any TCAT Product
At TCAT there is a flat delivery fee of PHP 55 for Metro Manila and PHP 100 for the areas outside Metro Manila, but it should be within one order. Till now TCAT Philippines does not deliver internationally.
Regarding delivery, you can authorise anyone to redeem the order. Whoever receives the request must present his/her ID, a photocopy of your ID and an authorisation letter. However, this is not applicable for Cash on Delivery.
Return of the item is possible for faulty or defective items within seven working days. Contact the customer service team for instructions or visit the Return and Refund page of the website for more information.
Regarding refund, after the refund is approved, they will process it through Credit Card Reversal, TCAT Credit, or Cash Deposit. Modes of a refund will mostly on the type of payment method used during purchase.
Contact Information of TCAT Philippines
701 Pioneer Highland, Madison cor Pioneer St, City of Mandaluyong, Metro Manila, Philippines
You can reach us via email at support@tcat.com.ph (Monday to Friday, 9am-6pm)
You may also contact them via Live Chat during regular office hours.
Social Media Pages Of TCAT Philippines For Latest Updates
Get in touch with all the latest news and deals and be the first person to know about the new information, coupon codes, and vouchers, daily and monthly deals of TCAT. You can also sign up for their newsletter and get updates in your email. Stay connected to TCAT Philippines via their social media sites so that you don't miss out any deal or discount.
TCAT Philippines is the hub of excellent and affordable kinds of stuff which will give you the most practical and innovative solution. They support their local business partners by providing Better Avenue for their business and placing their products and services on their website, and you don't need to another market when you have TCAT Philippines.