Expedia Promo Code & Coupons in Philippines for May 2019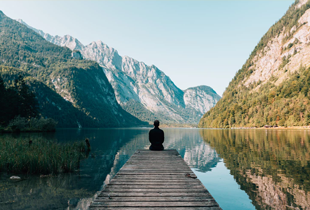 Last minute hotel deals promo for as low as P938 on Expedia!
Book your flight and hotel for a low price on Expedia through ShopBack. Destinations like Puerto Princesa, Phuket, Kuala Lumpur and more. Get the best discounts plus cashback. Expedia booking terms and conditions apply. Valid for all customers. Valid until 28 October 2018.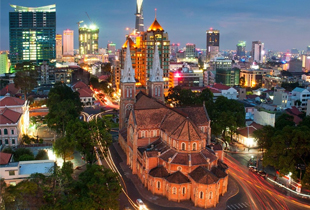 Book Your Hotels on Ho Chi Minh City for as low as P575 with this Expedia Coupon!
Selected Ho Chi Minh City hotels only. Valid for all customers. Expedia's usual booking terms and conditions apply.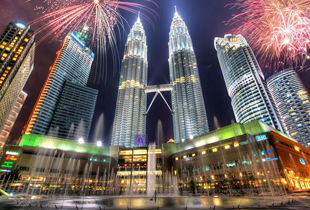 Book your Accommodation on Kuala Lumpur with Prices Starting at P584 using this Expedia Voucher!
Best deals on Kuala Lumpur hotels starting at P584. Selected hotels only. Expedia's usual booking terms and conditions apply.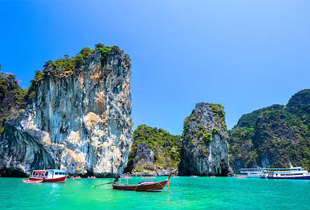 Book Your Phuket Hotels Accomodation for as low as P306 on Expedia! No Code Required.
Best Phuket Hotel online booking and accommodation. Selected Phuket TH hotels only. Terms and conditions apply.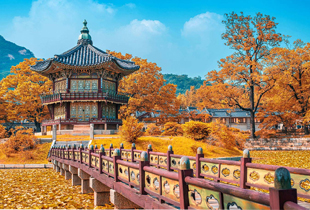 Book for as low as P777 on Seoul Korea Hotels with this Expedia Promo Voucher!
Seoul Hotel booking discounts and vouchers! No code required. Limited time only. Expedia's usual booking terms and conditions apply.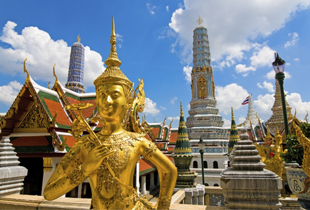 Grab this Bangkok Hotels Booking Promotion on Expedia and spend as low as P379!
Bangkok Hotel deals starting at P379. Get the best prices on Hotel accommodations online. Valid for all customers. Promo terms and conditions apply.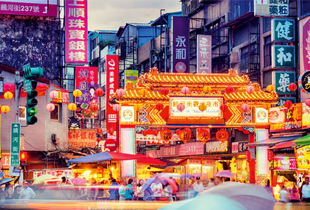 Book Your Hotel Room on Taipei for as low as P964 using this Expedia Promo Voucher
Get the best Taipei Hotel discounts with prices as low as P964. No promo code required. Expedia's usual booking terms and conditions apply.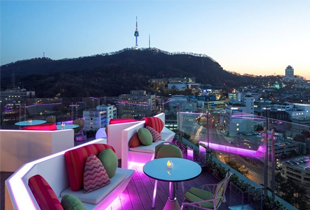 Take 35% Discount on International Hotel Bookings using this Expedia Coupon (min. of 5 nights stay). No Code Required.
(Destinations: Seoul, Taipei, New York, and more.) Limited time only. Offers are valid for stays of a minimum of 5 consecutive nights in the same destination and same hotel. Promotion start and end times will correspond with applicable hotel's time zone. Discount will be applied to the standard rate of selected hotels (excluding applicable taxes and other fees). Expedia's usual booking terms and conditions apply.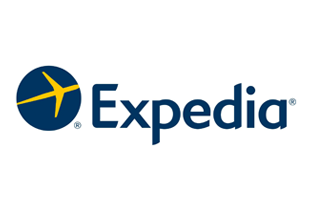 Hotels, flights and package deals & promotions from Expedia
Hotel and flight booking package promo on Expedia. Get the best online deals at the biggest discounts! Select from wide array of hotel deals and flight sales worldwide. Promo valid for all customers. No code required.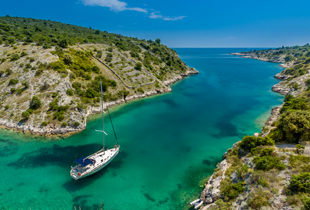 Enjoy 35% discount on hotels when you stay 5 nights or more on this Exclusive Expedia Promotion!
Discount of 35% off upon booking. Destinations: Manila, Tokyo, Taipei, Seoul, Bangkok. Minimum stay of 5 nights. Limited time only. Valid for all customers.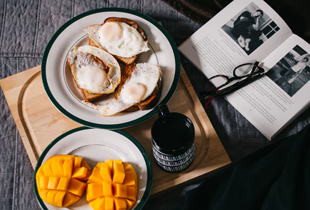 Enjoy free breakfast promo on 500+ Hotels in Manila with Expedia Philippines
Free Breakfast Promo on Hotels within Metro Manila: Makati, Taguig, Pasay, Pasig and more. Limited time only. Valid for all customers. No code required.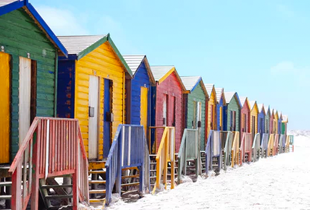 Enjoy Up to 60% Discount on Local & International Beach Tours on this Expedia Promo Voucher
Book flights and hotel accommodation. Discounts and promotions on Expedia. Limited time only. Valid for all customers.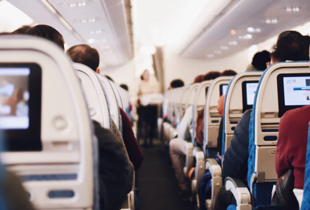 Take up to 30% off when booking flights + hotels packages with on Expedia! No Code Needed.
Save up to 30% on Flight+hotel booking package. Discounts on last minute bookings. No Cancellation Fee. Book, change, or cancel almost any hotel without paying extra fee.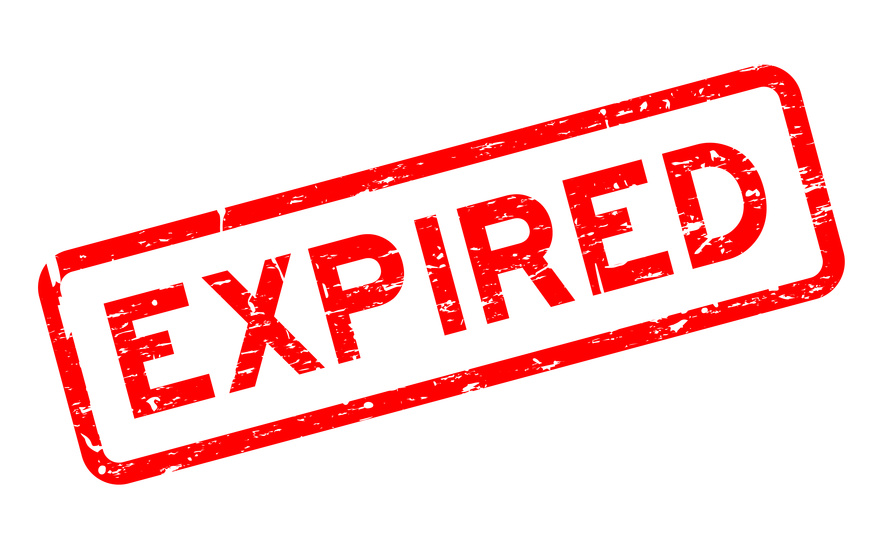 [EXPIRED] Expedia 3-day Flash Sale for as low as P294!
Destinations: Seoul, Manila, Taipei, Bangkok, Osaka, Kuala Lumpur, Ho Chi Minh City, Phuket, Hanoi. Limited time only.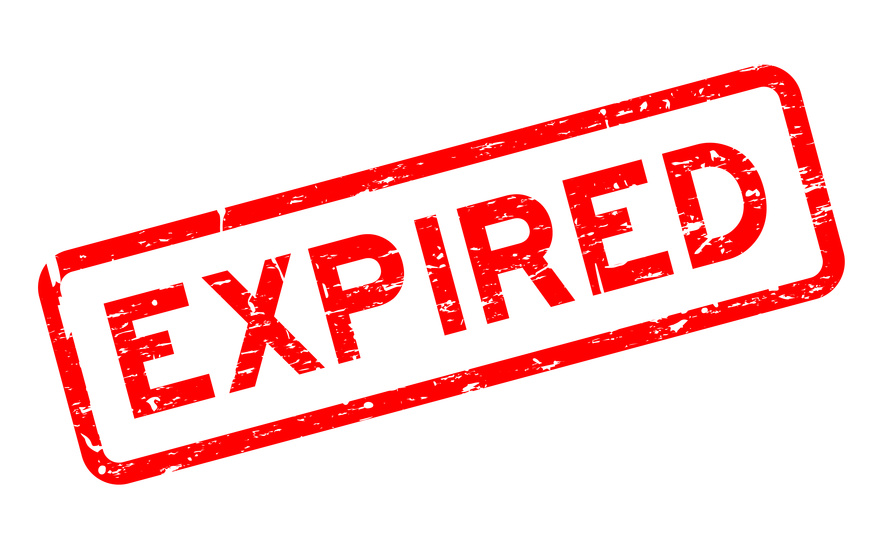 [EXPIRED] Expedia Flash Sale: Up to 50% off!
Book your hotels now for a low price on Expedia. Destinations like Tokyo, Taipei, Seoul, Paris, Las Vegas and more. Get up to 50% off in savings. Valid for all customers. Valid until 5 July 2018.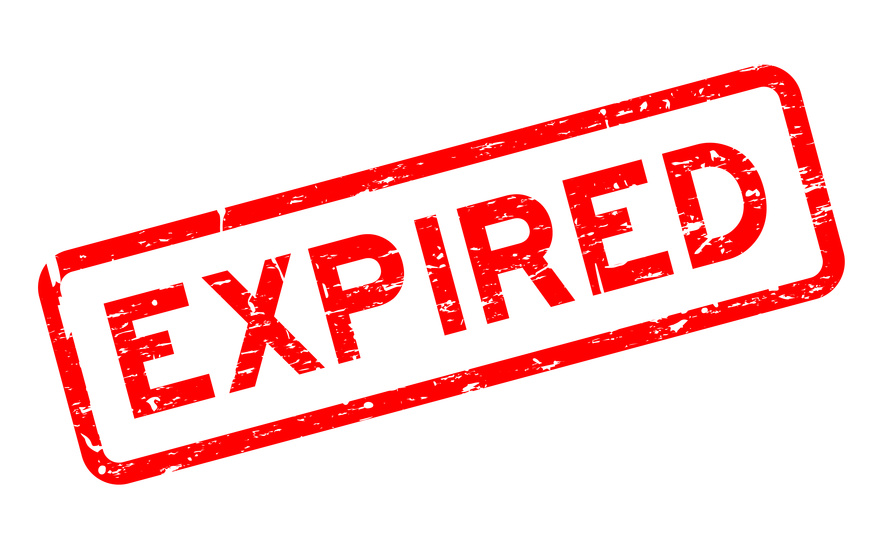 [EXPIRED] Expedia Travel Flash Sale!
Destinations like Phuket, Kuala Lumpur, Bangkok, Seoul, Paris and more. Valid for all customers. Valid until 12 July 2018. Expedia's usual booking terms and conditions apply.
Merchant's Special Terms and Conditions
ShopBack must be the last link you clicked in order to get Cashback. If other website links are clicked after clicking through ShopBack, Cashback will not be tracked (E.g. coupon and deal websites)

If for some reason your payment made on merchant page has failed, do click through ShopBack again and re-do your purchases to ensure tracking is still active

Return to ShopBack and click through to the merchant every time you are making a new transaction.

If you are making 3 separate transactions on the merchant, you should click through ShopBack 3 times, each time before making a new purchase.

For more details: www.shopback.ph/terms-and-conditions
More about Expedia
Use Expedia Promo Codes for Affordable Travels
Being an online aggregator for bookings of various types, providing discounts or deals is kind of the USP of Expedia. The company has several promotional activities running throughout the year. Thus, for any and all of your trips, it is the ideal stop to get the bookings done. You can use Expedia promo codes to bring down the costs of your tours and travels. Whether you are looking only for flight bookings or for hotels or both, the coupon codes will aid you in getting the costs down. Promotion events are not just for existing members, but newer ones as well. Almost always you will come across codes for new members. And what's even more rewarding is that these offers are valid on both the website as well as mobile apps.
Exclusive Offers for Member Pricing
Member pricing is an all exclusive program that the company runs for selected members. Being a member of this program opens a whole new world of booking possibilities. There are a lot of featured deals to have and all of this at unbelievable prices. All the listings under member pricing have a minimum of 10-15% discount on the top of the price that is open for normal customers. Once you register for the program and login with your credentials, the deals will be available for you. Well, there isn't a special placeholder for all these deals, but normal listings of hotels, flights, car rentals etc. will now display a special member price. Should you be happy with the pricing, you can proceed with the booking as mentioned above. And the best part of it all, you get all these top graded discounts without using any coupon codes.
Visit Shopback for mind blowing Discount Codes on Expedia
If you were happy with Expedia discount codes, here are some tips to make you even happier. Visit Shopback to make your trip even more memorable and affordable. Shopback Philippines offers some of the best Expedia discount codes. To avail the existing coupons, you just need to visit the website and search for Expedia. It would list out all the available offers. From booking coupons to daily deals and cashback offers, the site has it all. You might also find some last minute deals to cut down the travel and accommodation expenses for your trip.
Do not miss out on the Daily Promos and Discounts
Whether you are a regular traveler or someone who travels once in a while, the deals segment of the booking site will surely leave you surprised. You can get to the deals page from the link on homepage. The daily deals segment features the best deals of the day at the lowest prices. You do not even need to use any Expedia coupon codes for this. Just visit the page and select the deal. The website will then do all the hard work and list out all available for the segment you have opted. The listings could range from getting the bookings done within a specified price range to getting better deals for staying longer. You will also be able to find deals pertaining to a specific destination. The only thing that you must keep in mind is that these are daily deals and are limited. If you have any plans in the near future, checking this space out will help you save some money.
Expedia Promos: Improving Booking Experience in the Philippines
Given the amount of work that most of us do these days, a quick getaway seems to be the easiest way for rejuvenating yourself. Have you ever found yourself in such a situation, where you wish to travel somewhere to relax and recuperate from the mundane work schedule? If yes, the first thing that one must do is go on the internet and start searching for travel destinations. But internet being the internet will confuse you furthermore. With so many websites offering advice and information, it can be a bit intimidating to find what you are looking for. Enter Expedia. It is your one stop location for all travel deals and all other things that one can expect on arrival to the new place. The site works wonderfully for lavish weekend getaways as well as budget travels.
An Introduction To Expedia
Before we dive into the product and services that the website offers, let us take a moment to know a bit about the company. Expedia is a part of a much larger travel oriented firm Expedia Inc. The formation of the company dates back to the year 1996, when it was still a part of Microsoft. The brand was then purchased by IAC or Inter Active Corp in the year 2003. IAC eventually spun it off as Expedia Inc. in the year 2005. Since its inception, Expedia has taken a lot of big strides in making the online travel industry a much better place. Its constant innovation and urge to provide better services has helped the company reach heights it has been able to scale.
Expedia Inc. has more than 22000 employees across the globe and has its presence in more than 30 countries. The brand has 200+ travel booking sites under its banner and the same is available in more than 75 countries. To make the app and brand more accessible to normal people, the website exists in more than 150+ mobile websites in 35 different languages and more than 70 countries. As of the last quarter, December 2017, the company accounts for over 45% of the international revenue when it comes to the travel industry. Given the magnitude of the brand the numbers are pretty impressive to say the least. For an instance, the gross booking amount is $88.4 Billion out of which $10.1 Billion is in revenue. The brand accounts for an incredible number of activities for travelers to choose from. Right from airlines to hotel deals, you can expect the very best at Expedia Philippines.
Services on Offer at Expedia Philippines
Expedia.com.ph offers a large number of services and products that one can choose from. Whether you want to travel to destinations within your country or outside of it, Expedia has something or the other for you. Here is a detailed list of services.
Hotels
Before you book a flight to some place either for business or for leisurely activities, getting proper accommodation is of utmost importance. Getting the right room can be a bit of a daunting task if not done properly. The site lists out only selected hotels that offer the best in class comfort and features without hurting your budget. You can check out the details regarding booking and other services a little later in the post.
Flights
Ever since their launch, commercial flights have made their way into all of our lives in a big way. Whether it is domestic travel or international travel, it's the quickest way to move around. Booking for flights is one of the core offerings of the company and they are one of the best in that aspect. As long as you have a destination in your mind that is serviceable by flights, Expedia will help you reach there. They have also joined hands with several vendors and service providers to make your travel that much more secure and hassle-free.
Flight + Hotel
For the travellers who wish to book flights as well as accommodations together, the packages at Expedia Philippines is the right place to do so. Under this segment, you can find deals for flights and hotels for all of the popular travel destinations. If you have any promo codes with you, the packages can get even sweeter.
Car Rentals
Sure, traversing through a new place with the help of cabs is the easier way out. But for the driving enthusiast in you that just won't cut it, would it? Rather driving around in a car of your choice can be both rewarding and highly satisfying. More so if you are travelling to a destination that has great infrastructure. The platform simply lets you book cars of your choice from the moment you land in the airport and drop it off at a convenient location.
Activities
It can be a bit difficult to figure out the different activities and things to do in a new place. Factor in the difference in language and the difficulty rises a few notches. Expedia has you covered. You simply need to mention your destination location and the website lists out all the possible activities.
How to Use Expedia.com.ph
Anyone with the slightest of exposure to the online world will find their platform pretty intuitive. The website has a simple and easy to understand layout. And most importantly you will find what you are looking for without doing a ton of clicks. Whether it is a beach side hotel, vacation package or work related travel, they offers you all the services. The moment you land on the home page, the website greets you with all the options mentioned above. Each tab on the home page leads you to different services such as Flights, Hotels, Flights + Hotels, Activities etc. You just need to select a service and enter some basic details. For an instance, if you wish to book flights, just enter the origin, destination and travel dates and the website will search flights available across the world.
The same goes for hotel bookings as well, where you simply need to enter the destination along with travel dates. For car bookings, along with the travel dates the website expects you to enter the pick up and drop off point for the car. Once the website returns with the best available prices in the respective category you can choose one among them. If you are happy with the listing and other features on offer, you can proceed with booking or reserving the listings.
They will then summarize the details for you and ask you for further details to complete the booking such as traveller detail and contact details. On completion of the above you can proceed to the payment gateway. If you have any coupon codes, this is the place where you can utilize the same. On applying the coupons, Expedia will let you know the discounts and offers instantly. Depending on the type of payment you wish to continue with, you can complete the transaction.
Confirmation and Cancellation
A section above explains how you can book tickets or purchase a deal with the help of Expedia. It also outlines the payment modes. Once you complete the payment of the booking on hand, Expedia sends a confirmation email to your registered email id. Thus, it is important that you provide the correct contact details while filling up passenger details. You can use the confirmation email for boarding or lodging purposes without any hassles. If you have booked flight tickets, the confirmation email will help you get in the airport and get the boarding passes. Similarly, for hotel bookings, it will let you get into the allotted hotel rooms.
The confirmation email almost always contains the cancellation and refund charges. If you have opted to just reserve a hotel booking, the confirmation email will consist of the dates by which you need to complete your payment for final bookings. It would also mention the dates before which you can cancel without paying any charges. Should the cancellation warrant any charges, the same would be mentioned in the email. For all other details of the cancellation policies, one can refer to the terms and conditions page of the website.
Contact Expedia
For a company to reach newer heights and still keep its customers happy, a strong customer service desk is obligatory. Thus, there are no surprises that Expedia has one of the finest customer service experiences you will come across in the online booking space. The website contains a lot of frequently asked questions along with detailed answers for the same. Should the same not suffice your query, you can reach out to them at +63 2 231 2411. Alternatively, you can use the forms on the website to post your queries.