AGODA Promo Code & Coupons in Philippines for June 2019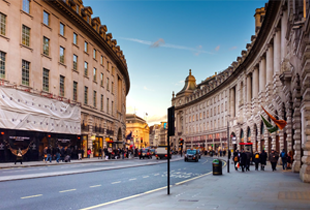 Take 11% Discount on London Hotels Bookings with Agoda!
Book your hotel in London United Kingdom on Agoda through ShopBack. Get 11% off discount plus cashback. No code required. Valid for all customers. Limited time only.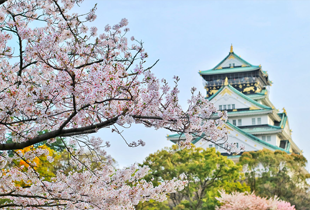 Get 11% discount on your flight & hotel package in Tokyo Japan with use of this Agoda Coupon!
Book your hotel in Tokyo Japan on Agoda through ShopBack. Get 11% off discount plus cashback. No code required. Valid for all customers. Limited time only.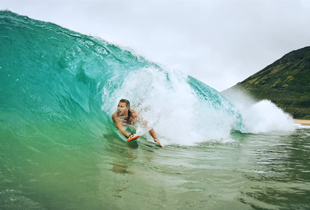 Get 11% off on Oahu Hawaii accommodations on Agoda! No Promo Code Required.
Book your hotel in Oahu Hawaii on Agoda through ShopBack. Get 11% off discount plus cashback. No code required. Valid for all customers. Limited time only.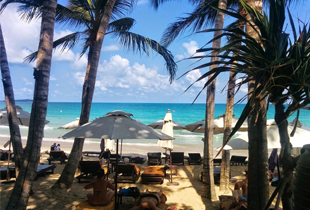 Enjoy 10% discount on Koh Samui bookings with Agoda promo!
Book your hotel in Koh Samui Thailand on Agoda through ShopBack. Get 10% off discount plus cashback. No code required. Valid for all customers. Limited time only.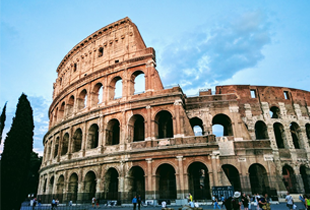 Take 11% discount on Rome & Italy accommodations on Agoda Philippines!
Book your hotel in Rome Italy on Agoda through ShopBack. Get 11% off discount plus cashback. Voucher code available on Agoda's website. Valid for all customers. Limited time only.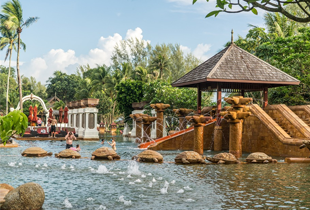 Avail this 10% Discount Promo on Phuket Thailand hotel bookings at Agoda!
Book your accommodation in Phuket Thailand on Agoda through ShopBack. Get 10% off discount plus cashback. Voucher code available on Agoda's website. Valid for all customers. Limited time only.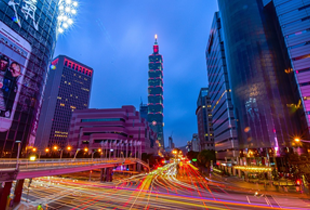 Get 11% discount on your Taipei Hotel and Flight Package bookings on Agoda Philippines! No Promo Code Needed.
Book your hotel in Taipei Taiwan on Agoda through ShopBack. Get 11% off discount plus cashback. Voucher code available on Agoda's website. Valid for all customers. Limited time only.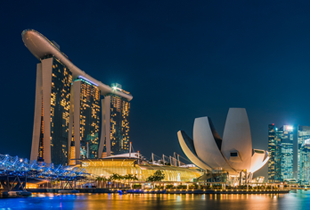 Enjoy 17% off on your Singapore hotel accommodation with this Agoda Promo Voucher!
Book your hotel in Singapore on Agoda through ShopBack. Get 17% off discount plus cashback. Voucher code available on Agoda's website. Valid for all customers. Limited time only.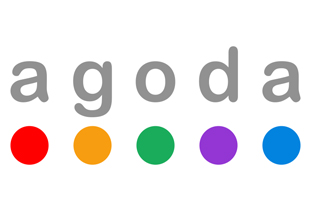 Book now Pay later Promo on Agoda Philippines! Enjoy Up to 80% discount!
Discounts off 775,000+ hotels in 55,000+ destinations around the globe on Agoda.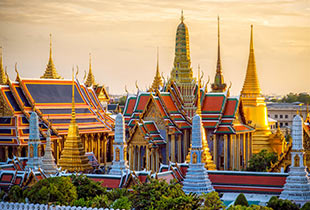 Take 74% off your Bangkok accommodation with this Agoda Coupon
Stay at Hostels from P209 or Hotels from P506 in Bangkok. Additional daily discounts may vary.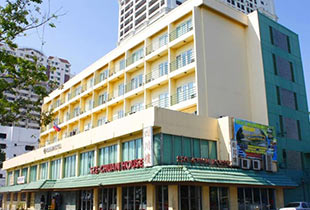 Metro Manila Hotel Accommodation Promo on Agoda: Price Starts from P151!
For business or staycations, find the best hotel accommodation in Manila at the best price with Cashback.
Merchant's Special Terms and Conditions
ShopBack must be the last link you clicked in order to get Cashback. If other website links are clicked after clicking through ShopBack, Cashback will not be tracked (E.g. coupon and deal websites)

If for some reason your payment made on merchant page has failed, do click through ShopBack again and re-do your purchases to ensure tracking is still active

Return to ShopBack and click through to the merchant every time you are making a new transaction.

If you are making 3 separate transactions on the merchant, you should click through ShopBack 3 times, each time before making a new purchase.

For more details: www.shopback.ph/terms-and-conditions
Recent Articles
More about Agoda
| Top Promos | Validity | Code |
| --- | --- | --- |
| Agoda Promo Code: Get 5% off your stay while you explore Prague! | Expires in May 18 | See code on site |
| Explore Paris and get 5% off your booking at Agoda! | Expires in May 20 | See code on site |
| Get an additional 10% discount on top of great deals in Maldives Islands! | Expires in May 21 | See code on site |
Grab Agoda Promo Codes for more saving on your bookings!
Agoda.com Philippines has always an abundance of hotel booking opportunities, the website provides some great discounts to save your wallet. The booking becomes more fun when you book via Shopback and get 6.00% off over the deals.
For business and staycation find the best location with the best price from PHP151 with cashback
Book now pay later up to 80% off
How to use Shopback website for your bookings through Agoda
Follow the simple steps to get cashback while you book through Agoda.
Sign up for free
Log in if you already have an account
Go to the deals on Agoda Philippines page
Click on the available deal
It will take you to the original website of Agoda
While booking use the coupon code from Shopback
It will provide you a cashback of 6.00% over your total booking amount
Get the cashback on your bank account in between 24 to 72 hours
You can cash out the cashback whenever you want after getting the money back
How to use Agoda Philippines Promo Code while booking
Agoda promo codes and offers will give you numerous discounts on the already reduced price, which will save you a lot during checkout. Follow these simple steps to get some extra savings today while you book:
Look for coupons for the biggest discount
Click on the 'Get Code' and open site button
Agoda Philippines promo code will be displayed and the website will then open one new window
When you reach the checkout option, enter the code within the voucher code box and follow the further instruction
Before you complete the transaction you will see that the discount has been applied
Special Deals and Vouchers for a Great Saving
Agoda has accommodations worldwide and ensures you the guaranteed lowest price. With its online price guarantee and the coupon codes, promotions, and discount vouchers it promises an additional saving. Here are some examples of the coupon codes; they are subject to change as per validity.
Boracay Island Philippines have the biggest discount of 5-star hotel in the neighbourhood
Busan South Korea has 1025 vacation rentals available right now in the website
Bankok deals include additional 8% off
Up to 70% off on the hotels of Tokyo, book fast if you need
50% off hotel sale
Offers 2403 hotels in Singapore in lowest price
Save up to 30% off with exclusive Agoda Insider Deals when you when you sign up
Book a hotel in Manila from PHP 799 per night
Manila hotel special voucher – get the discount of up to 70% plus extra
Over 50% discount for half price deals booking purchase
10% discount on holiday and vacation rentals
Up to 30% discounts for inside deals of the day bookings purchases site-wide
Explore everyday deals for best price!
AGODA - Exploring the Best in Philippines
The passion for travel, as well as time limitation due to the busy schedule, has created the travel platforms which you can access while sitting at home. Agoda is such a destination and one of the fastest- growing online travel booking website. This start-up was established in 2005 and has quickly expanded in Asia. The Priceline Group, one of the world's largest online hotel seller, acquired it in 2007. The headquarter of the company is in Singapore and it has 53 offices across 30 countries, in most of the major cities and over 3,700 staff worldwide. Agoda is the pathfinder of non-hotel accommodations as from the very first of their journey, they offer villas and homes throughout the region.
Mostly operating in Bangkok, Kuala Lumpur, Hong Kong, Sydney, Singapore, and Budapest. It also has a vast presence in the cities across Middle-East Asia, Europe, Africa and the Americas. Agoda.com currently has more than 2000 travel professionals helping out in 20 countries. With maintaining close relationships with the hotel partners around the globe, the brand is creating special promotions and marketing programs all over the year, to offer some of the best deals available on the internet.
Why you will choose Agoda among others?
The website offers the most affordable and best-price guarantee bookings. Users will get instant response and confirmation on every listed hotel on the site due to its user-friendly built. It has a wide array of hotel options and most competitive prices for your accommodations. Therefore, the stays during your travels can be affordable, accessible and highly enjoyable by using this site.
The main reasons why it is the perfect destination to use during your search for hotels:
It has 24/7 multilingual customer service option, which assures quick assistance when it is really needed.
The filters of the website is user-friendly and you feel the ease to look for your desired choices
When you make bookings, you earn points too. PointsMAX is a great option to explore for you
It has a very engaging customer review column, where users express their views regarding the services and facilities of the hotels they have stayed through the website and they can also rate their stays.
The unique feature of 'Book Now and Pay Later' is one of the best features of the platform where you can secure early booking without any upfront payment.
You will get free cancellation for confirmed booking up to the day before booking a date. Be sure to make the cancellation by that date to avoid the first night charge.
The general policies that Agoda Philippines is maintaining from the beginning:
Every great start makes difference through the basic honest thought and stable infrastructure. Agoda is also on the same track in managing its policies which are helping it to keep going as one of the best portals available today:
Shop safe policy
Reservation Guarantee
Cancellation Policy
Refund Policy
Gift Card Terms and Conditions
Refer-a-Friend Program
Phone Number Log-in Feature
How to book hotels easily:
Go to the website
Enter the place that you wish to go in the box and choose the date and the number of nights you wish to stay there
When done, click on the 'Check Rates' button
It will take you to a new page and you will see the available hotels based on your traveling date. You will also find rates and reviews on those hotels.
You can also check the hotels which come with 'flash deals', 'free cancellation', 'breakfast' etc.
After you click on your choice of hotel, you will come to the page where you need to decide on the type of room you wish to book
Choose the resort room you wish to stay in and click on 'Book It' button. You will need to fill up the booking information and will see the total price of the chosen rooms
You can send a special request to the hotel by clicking the 'Special Request' button. Click 'Continue' when done
You can also book as a guest on behalf of some else by clicking the dedicated box. Then you need to enter the guest name and origin country of the passport. When done, click 'continue'
Then you will land on the payment page where you can pay and checkout
Payment procedure for a safe hotel booking
The website currently accepts credit card – Visa, Master Card, AMEX, JCB and Carte Bleue and PayPal. There are two kinds of payment methods:
Special Rates – Pay Online: If you have submitted your credit card details and agreed to the booking condition on the form for the available room, then your booking is confirmed and the hotel voucher will be sent to your email address. It issues the hotel voucher only after verifying and charging your credit card. You will need to show your sales and voucher, credit card as well as your photo ID proof when you will check-in at the hotel.
Discounted Rates – Pay at the Hotels: The brand ensures to provide the best rates thus, works as a partner with other companies. It will confirm a reservation and issue confirmation email if you choose to stay at the partner hotel if they provide the lowest rate. In such case, your card will not be charged and you will need to pay at the hotel directly upon check-out. The title of the hotel's rate section will be 'Special Rates' instead of 'Agoda Special Rates'. You have to go through the hotel's own cancellation policy if needed.
Refund Policy
Agoda is committed to providing its users the safe and efficient refund system. In most cases, you will get your refund in 10 days but the penalty charge may be applied if any. You will be notified by email.
Customer Service and Contact Details
The FAQs tab has almost all questions and solutions for the users. Still, if you cannot find what you are looking for in the FAQs section of Agoda website, you can reach them via many methods.
Agoda Self Service: If you have some common queries you can take self-help by just signing in whenever you want. For example, if you want to make a change to your booking or send a special request directly to the hotel or resend the hotel voucher to anyone you want or get a receipt or even cancel your booking, you can have all the answers ready for you.
Email: If you want to write something in detail, just email cs@agoda.com. Remember to give a valid email id when you end your queries. A representative will reply back within 24 hours of getting your email.
Make a Call: If you need an immediate solution for the issues which are not covered in the FAQs or 'Manage My Booking' you are free to call Agoda 24 hours a day and 7 days a week. Call via telephone at the following number +44 20 3037 7900 or use the tab 'Contact Us' on the website. Just grab your booking ID, which you will get your confirmation voucher and the last four digit of the credit card that you have used to make your booking.
Making a difference in the online booking platform
Agoda is no doubt one of the fastest growing hotel browsing and booking engines in the Philippines, only rivaled by same Southeast Asia grown company Traveloka, as it has incredibly big numbers of hotels available to book in many countries across the globe. The available option of 40 languages on the website ensures the high quality of the website. Since the date of its foundation, slowly but steadily it has maintained its tradition of the easy user-friendly application as well as latest and trendy development of the portal regarding the website built. The hard work and the dedication of the team have surpassed the dilemma and confirmed the authenticity of the most trusted and popular hotel booking website around the globe today.
Follow Agoda Philippines through Social Media to get the best deals when you need
To grab the best hotel deals on hotel or flight booking, or the latest trendy news and coupons, keep connected through their social media pages. They will provide you the right information at the right time. Here are the pages where you need to view: