Foodpanda Voucher, Promo & Cashback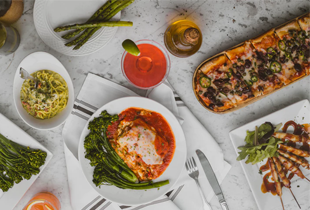 FEATURED VOUCHER: Extra P100 off on Cebu City deliveries! (Min. spend P200)
Order food from Foodpanda through ShopBack. Enjoy FREE delivery on Cebu city orders (Min. spend P200) Get savings on top of cashback. Use the code PRITITIT to avail the promo. Voucher code can be use up to 3 times only. Valid for all customers. Valid until 31 January 2019.
Foodpanda Promo: FREE delivery on all Makati restaurants! (Min. spend P200)
Order food from Foodpanda through ShopBack. Enjoy FREE delivery when you order from Makati restaurants (Min. spend P200) Get savings on top of cashbacks. No code required. Valid for all customers. Limited time only.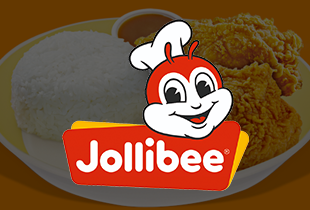 Jollibee Voucher: Chicken Joy and Happy Meal sets at Foodpanda
From Chicken Joy, Yum Burger and Sundae to Jolly Spaghetti, Order your all time favorite Jollibee meals online! And get the best discounts with no minimum spend!...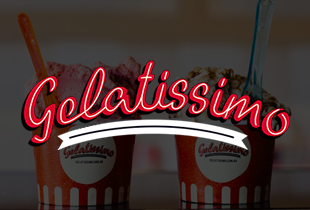 Gelatissimo Voucher Online from Foodpanda
Best discounts and cheapest prices on Gelatissimo deals. Eligible for all customers, no minimum spend....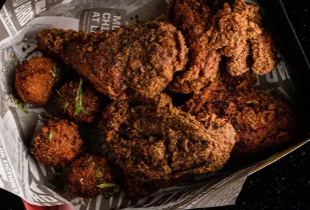 Bad Bird Voucher: Get great discounts on purchase with Foodpanda.
Grab the best deals and get cashback on your purchases. Order Bad Bird meals now on Foodpanda. No code required. Valid for all customers.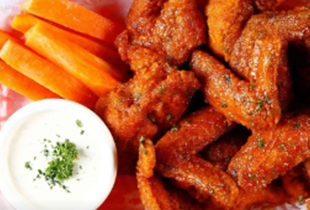 Order food on Foodpanda + Get Freebies & Cashback!
Order food from Foodpanda and get a FREE sample of Colgate Plax Ice Infinity. Participating restaurants are Wingman, Maisen, El Pollo Loco, Di' Marks, Trufa Pasta Bar, 101 Hawker, Red Barron, Lydia's Lechon and Eduardo's Peri-peri. Get savings on top of cashbacks. No code required. Valid for all customers.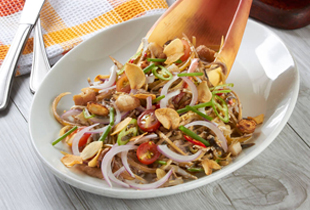 Crazy Garlik on Foodpanda: Discounts plus Cashback on orders!
Order Crazy Garlik now on Foodpanda and get savings on top of cashbacks. No code required. Valid for all customers.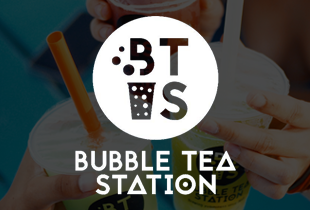 Grab Bubble Tea Beverages now with Vouchers from Foodpanda!
Looking for a perfect drink to fuel up your study time at home? Then get your favorite Milk tea delivered to you!...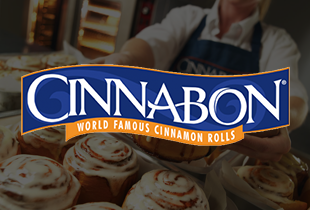 Grab Cinnabon Vouchers online from Foodpanda
Food order and delivery is Available only on selected areas. Delivery time may vary per area.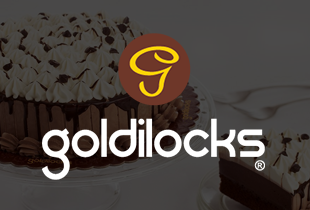 Goldilocks Deals from Foodpanda online
Get the best discounted deals on Goldilocks cakes with no minimum spend and no codes required...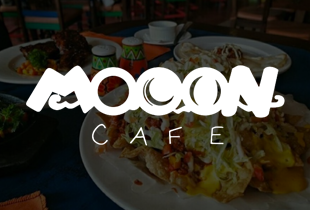 Affordable Mooon Cafe Dishes available on Foodpanda
Delivery is available in selected areas only and fulfillment time may vary per area.
Order online from Foodpanda over 1,000 restaurants: Jollibee, California Pizza Kitchen, Red Ribbon & more!
Great promotions, discounts and deals on your favorite restaurants, fast food chains and cafes all over the Philippines! Only on Foodpanda.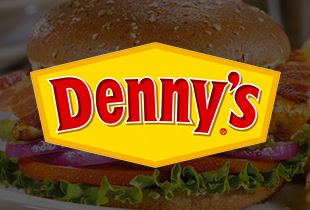 Denny's Burger Deals & Vouchers on Foodpanda
Denny's Burger Delivery is only available on selected locations and delivery time may vary per area.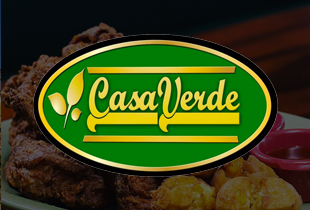 Casa Verde Meals & Dishes Promo on Foodpanda
Order your favorite Casa Verde meals online, hassle free! With no minimum spend required. Delivery service available in selected areas only and time may vary per area.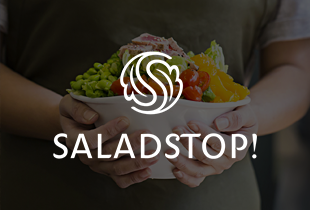 Salad Stop Deals now available at Foodpanda
Craving for that healthy and mouth-watering dishes that Salad Stop has? Order online now and have yours delivered at the comfort of your home! ...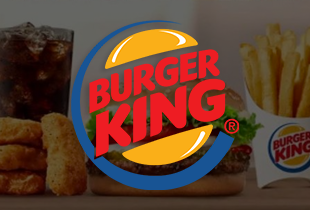 Burger King Meals & Voucher at Foodpanda
Burger King meals during rainy days? Foodpanda got you covered! Delivery is available in selected areas only and fulfillment time may vary per area. Discount eligible for all customers.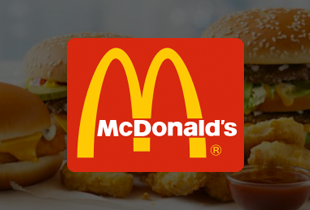 McDonalds Meals now available online at Foodpanda
Get that world-famous fries right on your doorstep! Delivery service available in selected areas only. Delivery time may vary per area.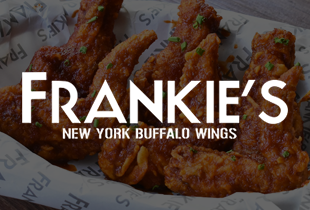 Frankie's New York Buffalo Wings is now on Foodpanda!
Get the best Buffalo Wings deals at Frankies with no minimum spend required! Available in selected areas only. Delivery time may vary per area.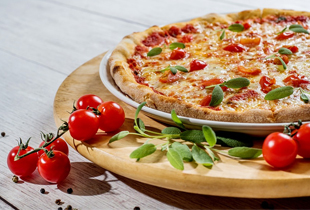 Have your favorite restaurants' meals delivered to your door. Order now with Foodpanda!
Order food from Foodpanda and get exclusive discount plus cashback. Restaurant like Sbarro, Chili's, El Chupacabra, Sushi Nori and more. Get savings on top of cashbacks. No code required. Valid for all customers.
Merchant's Special Terms and Conditions
ShopBack must be the last link you clicked in order to get Cashback. If other website links are clicked after clicking through ShopBack, Cashback will not be tracked (E.g. coupon and deal websites)

If for some reason your payment made on merchant page has failed, do click through ShopBack again and re-do your purchases to ensure tracking is still active

Return to ShopBack and click through to the merchant every time you are making a new transaction.

If you are making 3 separate transactions on the merchant, you should click through ShopBack 3 times, each time before making a new purchase.

For more details: www.shopback.ph/terms-and-conditions
More about Foodpanda
Foodpanda vouchers that will save your wallet while you order at ShopBack Philippines
After a long tiring day washing dirty dishes, cutting veggies and making food is a nightmare for many people. If it is enough late at night and you are hoping for just a ready and hot meal in front of you so that you can head to the bed right the moment you finish your meal, do not worry anymore. Foodpanda is there is for you with 24 hours of fast delivery and option to choose from over 400 restaurants. It makes your ordering convenient, fast and affordable. With these attractive options do not forget to use the vouchers and coupons to enjoy amazing savings on your purchases.
Some of the examples of the coupon codes are given below. They are subject to change and has limited time validity.
Inner-chef – enjoy flat 15% off on all orders
Mojo Pizza buy 1 get 1 on feast range of pizzas
Up to 30% off on top restaurants
Oven story pizza – Flat 50% off on 2 pizzas
Flat 15% off on all food orders Eatsome offer
Brilliant offer – flat 20% off on order of over PHP 300 and above
Box8 flat 20% off on order value of order over PHP 200
KFC friendship bucket meal at 20% off
Paytm offer free delivery on paying via Paytm
Get free delivery with Foodpanda promotion
Free delivery for Great Burger order
Enjoy Shopback.ph for your convenient ordering and getting cash back offer
Food always tastes better when it is affordable. With Foodpanda and Shopback, promos and discount vouchers make your food cravings more interesting. The promotions and other coupons will give you enough opportunity to save while you order. On the top of Foodpanda promo, vouchers, you can also use the Shopback coupons. The biggest gain in ordering food via Shopback from Foodpanda is that Shopback offers 7.0% real cash back on your Foodpanda delivery which only equates to even more savings while you shop for your appetite. Get notified by Shopback about the latest coupons and save more on the items you buy.
Some of the examples of the coupon codes are given below which are valid up to a certain time:
Order food and get a free sample of Colgate Plax Ice Infinity from selected restaurants
Maisen Free delivery promo on Foodpanda
Crazy Garlik – discount, and cash back special offer on orders
Bad Bird voucher discount on your purchase
Azuthai free delivery
Great Burgers orders with an offer of free delivery
Mike's chef restaurant free delivery promo
Foodpanda promo – get 10% off and free delivery on any order of chocolate cakes
Order Burger King online from Foodpanda
Order McDonald's from Foodpanda and gets discount
Order Cinnabon deals online and gets a 10% discount
Get 4 iced teas free if you order PHP 1500 or more from Red Crab
Foodpanda – Making the connection between good food and convenience
The Philippines is a hub of local cuisine, fusions, and international food culture. Countless restaurants are scattered all around the country and a lot of food chains are available for dining out.
One of the great parts of the Filipino culture is food, which everyone enjoys eating at a restaurant or home across the country. If you are in Manila and searching for great local Manila restaurants or if you are traveling to Quezon City and wondering where to eat, there is one destination where you can find all – Foodpanda. Foodpanda delivers delicacies from local restaurants right to your address. The service brings you the combo of coziness and perfect food of you choicest restaurants. Foodpanda has different innovative ways and the website lets you explore them with simple click or tap of a button. They also give exclusive deals, sales and discounts that anyone can enjoy anytime.
Foodpanda was founded in May 2012 and is now an active marketplace around the globe. This is a German mobile food delivery market headquarter in Berlin, Germany operating over 11 countries like Thailand, Philippines, Taiwan, Malaysia, India, Singapore and more across 5 continents. This leading online food delivery marketplace offers an extensive selection of restaurants for dining and takeaways. They let the users discover the nearby restaurants and online booking right from their home location through its website as well as mobile application. They have partnered with over 27,095 restaurants in 193 cities and it is increasing day by day. They have over 15,733 delivery riders and has acquired by the German competitor Delivery Hero in December 2016.
Why choose Foodpanda Philippines for your food craving:
Fast delivery system: Once you select and confirm your orders you will receive an SMS regarding the order details as well as the delivery time. The orders are mostly delivered according to the amount of order and near or far location from the ordered restaurants. The delivery fees depend on the restaurants but you will most likely get a free delivery if you are closer to it. Foodpanda Philippines always make sure that your order reaches the destination in fastest and secures way.
Flexible payment method: Foodpanda Philippines offer flexible payment options. You can pay by cash at the time of your food delivery or you can opt for online PayPal on selected restaurants. Foodpanda is currently working on the payment options for better customer satisfaction and instant payment for the order.
Foodpanda App: Sign up or sign in and start ordering your favourite food with the user-friendly Foodpanda app available on Android and iOS devices.
Order conveniently in Manila or Cebu City: In Philippines, Foodpanda is available in Metro Manila, Makati, Pasig, Quezon City, Cebu and many more cities.
Over 400+ restaurants and 30 cuisines in the Philippines: Enjoy the easy takeaway from Chowking, Bon Chon, Amici or Greenwich and enjoy your food anytime and anywhere. You will get 30 different cuisines to choose from and enjoy different flavors from the world every day.
Late night food delivery: If you are quite late or having a sudden late night dinner plan, just choose from popular restaurants in your area and enjoy the late night delivery of your food.
Foods that you can order from Foodpanda.com
Foodpanda Philippines delivers orders to the cities like Manila, Cebu, Makati, Mandaluyong, Taguig, Pasig, San Juan, Muntinlupa, Marikina, Quezon City, Lapu Lapu, Davao City and Pasay. The food delivery near these cities are from The Sandwich Guy, Outback Steakhouse, Chimera Feel Good Kitchen, Pho Hoa, Comfort dining, Wai Ying Dimsum, And Bistro, Chibi's Karaage, Makkhan, Lemongrass, Dimsum Break, TGIFriday's - Abreeza Mall, backyard Kitchen + Brew, My Thai, Sunrise Buckets, Teriyaki Boy and more.
The available cuisines at Foodpanda are – American, Asian, Filipino, Indian, Italian, Halal, Japanese, Korean, Mexican, Middle Eastern, Western, Seafood, Chinese, Thai, Vegetarian, Sandwiches, Pizza, Beverages, Cakes, Desserts and healthy foods.
How Foodpanda actually works:
Foodpanda Philippines is fast becoming the leading online food delivery service for the Filipinos. They have over 400 different menus to choose from and the delivery is super-fast as you will get the food delivered at your doorstep as early as 30 to 40 minutes of ordering.
Some of the most convenient reason to choose something like Foodpanda is that you don't have to remember tons of phone numbers and websites and save a pile of menus. Instead, you just need to browse the menus online just through one website and choose what food you want and you can complete your order online too. The Foodpanda service team will deliver the order to your provided address while you relax. Also, so many restaurants do not offer delivery service means you will need to go out in the traffic or battle for a parking to get your favourite food. But by choosing Foodpanda you can avoid al; these hassles without leaving your comfort place. And this saves your valuable time too.
It takes only a few steps to get delicious food from your area as ordering at Foodpanda is way too easy. You just search for the restaurants, browse online and choose from hundreds of menus, pay securely for delivery and food and enjoy the freshly prepared food delivered at your doorstep right on time.
Follow the simple steps below and order your favourite food online:
• Search: From the drop-down menu provided in the Foodpanda website enter your nearest location. Foodpanda search engine will find the nearest restaurant available for your order.
• Choose a restaurant: When you will enter your location you will get an option to select restaurants along with the estimated delivery time or pre-order
• Narrow down your search: Make your search easier by adding filters or choosing a restaurant according to your favourite restaurants.
• Choose and select your menu: Once you narrow down the restaurants from where you want to order the food you can navigate their menu. After you select the food items just proceed to add them as orders in your cart. There are some restaurants that take a minimum order.
• Payment for your order: Log on to your existing Foodpanda account or simply sign up you're your Facebook account. Redeem your Foodpanda discount coupon if you have one. After confirming your order, pay the bill in a secure and fast online process and choose the mode of payment on delivery.
• Enjoy your delicacy: After confirming your order, you will receive an SMS about your order and estimated time for its delivery. If you want to change your order at that moment just reach to the company customer care and they are always happy to help you. Enjoy your meals with Foodpanda Philippines.
Redeem your Foodpanda Vouchers and enjoy your savings
If only the words 'favourite food' is not enough for you and you love to save while you buy then be ready for the big discounts and deals that you can use while you order your food through Foodpanda from various valid coupon sources. Follow these steps and get a discount:
Visit Foodpanda page or simply scroll up for the latest Foodpanda discount coupons Philippines.
Select the coupon you want and click on the 'get coupon code' etc. button.
You might be routed to a separate page where you can copy the code.
Some offers do not require promo code so you can proceed to usual ordering from Foodpanda.
If you have the code, then once you order, you can paste the copied code on the given discount box provided to receive the discounted price.
Enjoy some of the best deals with these coupons and enjoy your meals.
Delivery and Contact Information:
Foodpanda.com takes great care of delivery and customer support for its customers as this is the mission of this food delivering company:
All orders at foodpanda.com are routed directly to the restaurants
Restaurants may or may not have a delivery charge, depending on the restaurants as well as distance
Customers can order online any time, through Foodpanda mobile app, webpage or telephone.
Customers are free to choose the time of delivery and can also get the product delivered at any time
They can pay by net banking, card and also cash on delivery
Foodpanda.com offers its customers great support by expressing dissatisfaction to the restaurant on the customer's behalf if the food is not quite the expected standard. You can get in touch with them by chat or email support@foodpanda.ph
Social media presence of Foodpanda
You can be the first person and get a huge benefit from saving though discounts and vouchers by signing up for their newsletter, weekly email and social media websites. You can follow Foodpanda for all the ongoing and coming offers. Keep yourself updated and enjoy your food.
Foodpanda, of course, fulfills your desire to eat at your comfortable place like home and get the desired food from your favourite restaurant without any hassle. Trusted payment procedure and great customer service make Foodpanda a great way to relax and enjoy dining.