Klook Promo Codes & Sales in Philippines for March 2019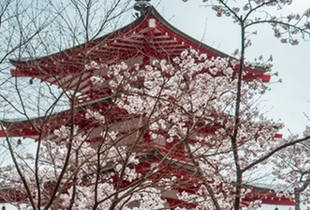 Klook Voucher: Get P1,500 off discount when you spend P15,000 on any activity in Hong Kong, Japan, Taiwan, and Korea!
Book activities for a low price on Klook through ShopBack. Destinations like Hong Kong, Japan, Taiwan, and Korea. Get P1,500 off discount when you spend P15,000 plus get cashback. Use the code BLOSSOM1500 to avail the promo. Klook terms and conditions apply. Valid to all users. Valid until 21 April 2019.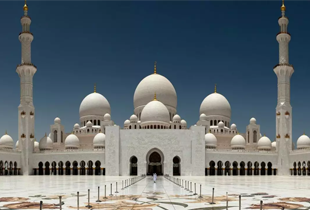 Get P1,500 off discount when you spend P15,000 on all United Arab Emirates Bookings! Apply Klook Promo Code to Avail.
Book United Arab Emirates activities for a low price on Klook through ShopBack. Get P1,500 off discount when you spend P15,000 plus get cashback. Use the SAVEONUAE to avail the promo. Klook terms and conditions apply. Valid to all users. Valid until 31 March 2019.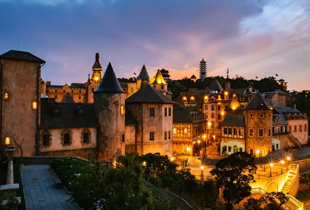 Get P600 discount when you spend P6,000 on all Vietnam activities at Klook! Redeem with Promo Code.
Book Philippines activities for a low price on Klook through ShopBack. Get P600 off discount when you spend P6,000 plus get cashback. Use the SAVEONVN to avail the promo. Klook terms and conditions apply. Valid to all users. Valid until 31 March 2019.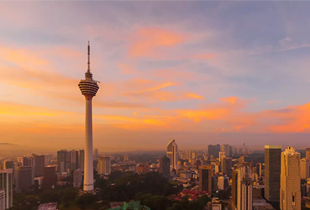 Enjoy P650 off discount when you spend P6,500 on all Malaysia activities with this Klook Voucher Code.
Book Philippines activities for a low price on Klook through ShopBack. Get P650 off discount when you spend P6,500 plus get cashback. Use the SAVEONMY to avail the promo. Klook terms and conditions apply. Valid to all users. Valid until 31 March 2019.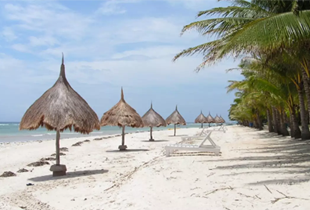 Get P300 off discount with Promo Code on all Philippines bookings at Klook! (Min. spend P3,000)
Book Philippines activities for a low price on Klook through ShopBack. Get P300 off discount when you spend P3,000 plus get cashback. Use the SAVEONPH to avail the promo. Klook terms and conditions apply. Valid to all users. Valid until 31 March 2019.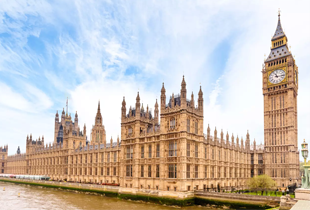 Get P1,000 off on all United Kingdom activities and bookings on Klook (Min. spend P11,000). Avail with Discount Code.
Book United Kingdom activities for a low price on Klook through ShopBack. Get P1,000 off discount when you spend P11,000 plus get cashback. Use the SAVEONUK to avail the promo. Klook terms and conditions apply. Valid to all users. Valid until 31 March 2019.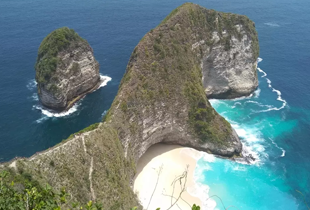 Klook Voucher: Get P500 off discount on all Indonesia activities (Min. spend P5,000)
Book Indonesia activities for a low price on Klook through ShopBack. Get P500 off discount when you spend P5,000 plus get cashback. Use the SAVEONID to avail the promo. Klook terms and conditions apply. Valid to all users. Valid until 31 March 2019.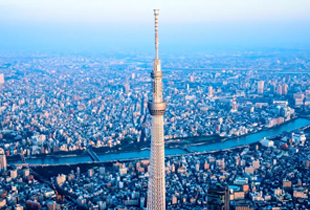 Buy TOKYO SKYTREE® & Sumida Aquarium Combo Ticket for as low as P2,479 with Klook Promo!
Visit a popular landmark in Tokyo: TOKYO SKYTREE®, the tallest structure in Japan at 634 meters...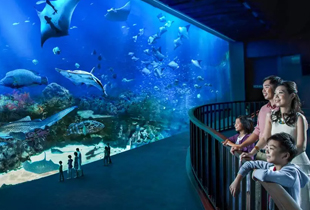 Book Tickets on S.E.A. Aquarium at Sentosa Singapore starting at P1,372 with Klook Coupon!
See a breathtaking underwater realm of over 100,000 marine creatures, from over 800 species across 49 habitats. As the largest aquarium in Southeast Asia, see big ocean viewing windows and the world's largest underwater acrylic dome at 9m in diameter. Skip the ticket line to enter S.E.A. Aquarium Singapore directly. Explore the seas, travel through time, and join renowned seafarers along their journey in the Maritime Experiential Museum.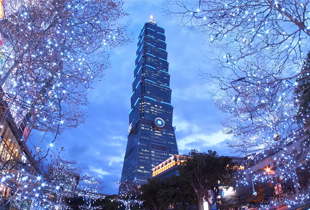 Book Taipei 101 Observatory E-Ticket starting at P896 with Klook Voucher!
Soar up to the 89th floor with the world fastest elevator and take in the amazing 360 degree views of Taipei. Check out the outdoor observatory on the 91st floor and see as far as the Taiwan Strait. Get instant confirmation after booking your discounted Taipei 101 Observatory tickets on Klook. Collect your ticket at the self-service ticket machine conveniently. Check the Taipei 101 Observatory Priority Pass Ticket if you prefer entering directly without waiting in the long line.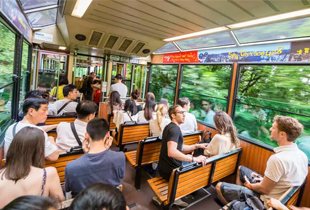 Klook Ticket Promo: Peak Tram Fast-Track Combo starts at P477! No Code Needed.
Board the iconic Peak Tram in Hong Kong from Klook's special lane and enjoy hassle-free access to the attraction. Simply meet up with your guide at Central Exit K and avoid the long queue on the regular lines!)...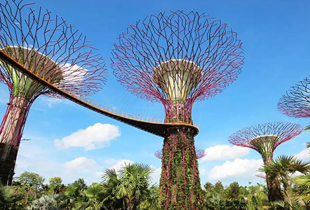 Buy Gardens by the Bay Ticket Singapore starts at P896 on Klook!
Visit the Flower Dome to experience the Mediterranean-like climate for succulents and baobabs. Enter the Cloud Forest to see the world's tallest indoor waterfall falling from a 35-meter mountain of lush vegetatio. Take a stroll through the Supertree Grove, home to the famed 16-storey man-made trees (extra charge for OCBC Skyway) Don't miss Singapore Gardens by the Bay's Garden Rhapsody lights and music show at Supertree Grove twice every night.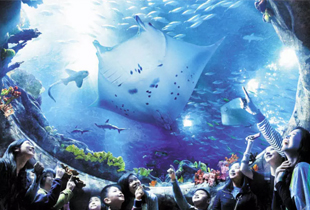 Avail Ocean Park Hong Kong Ticket Promo starts at P2,818 on Klook!
Explore the park's many popular attractions, including the Polar Adventure, Old Hong Kong, Thrill Mountain, Rainforest, Aqua City and Amazing Asian Animals. Get to know some of Asia's most precious native animals at the Giant Panda Adventure...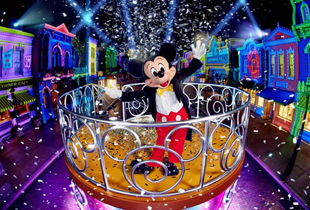 Purchase Hong Kong Disneyland Park Ticket starts at P3,731 with this Klook Promo!
Enjoy all Hong Kong Disneyland rides and attractions at the park's seven themed areas with the 1-Day Pass or 2-Day Pass by scanning QR CODE and entering directly into the park.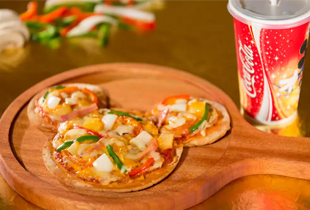 Hong Kong Disneyland Meal Coupon starts at P626 on Klook!
Can be used in Clopin's Festival of Foods/Tahitian Terrace (Halal Certified)/ Starliner Diner/ River View Cafe/ Royal Banquet Hall/ Explorer's Club Restaurant (Halal Certified) Meal coupon includes one designated meal and one designated soft drink. Main course may be selected from the menu board only, excluding promotional menus, vegetarian meals, kid's combos....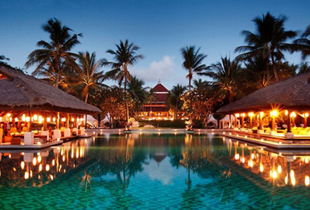 Get the best prices for tours, activities, pocket wifi & more for your travels with KLOOK Promotions!
Exclusive discounts and promos for Klook Philippines Deals. Check out the site for more destinations in Asia, Europe and more. Valid for all customers!
Merchant's Special Terms and Conditions
ShopBack must be the last link you clicked in order to get Cashback. If other website links are clicked after clicking through ShopBack, Cashback will not be tracked (E.g. coupon and deal websites)

If for some reason your payment made on merchant page has failed, do click through ShopBack again and re-do your purchases to ensure tracking is still active

Return to ShopBack and click through to the merchant every time you are making a new transaction.

If you are making 3 separate transactions on the merchant, you should click through ShopBack 3 times, each time before making a new purchase.

For more details: www.shopback.ph/terms-and-conditions
More about Klook
Redeem Klook Promo Codes, Coupons and Vouchers
Coupons: Once you enter the app, when you use a promotion code into the 'Promotion' section of your account, you will be issued a promotional code, which will be saved in your account. Within the redemption period, you can use the Klook coupon for your future booking purposes.
Credits: You will be eligible to get a Klook credit every time you book and activity. They offer a rebate in the form of credit of 5-10% every time you complete an activity. 10 credits is equivalent to 1 HKD. You can adjust the currency setting and see the amount you have accumulated as credit. You will earn more credits as per your completion of the activities. You can use those credits for your next purchase. Tick the checkbox in the promotion section to apply your credits on the payment page when you complete your booking.
When you book on your app, after entering the relevant traveler's information, you can choose to 'Redeem Klook Credits' on the page. Choose the option 'Select Credit' to apply the number of credits you wish to apply to your booking. Credits are valid for almost one year and they automatically expire after the time frame.
Promo codes: On the checkout page, you can click to enter the promo code in the 'Promotion' section. Confirm if the correct discount or sales has been applied before you pay, the discount will be deducted from your order before the payment. On the App after entering the relevant traveler's information, you can click on 'Apply Promotion Code' button, enter the promotion code and tap 'Promotions'. You can save the promotion code for future access.
Discounts and coupons which are available to use during your booking
There are plenty of Klook discount codes and Klook coupon codes to use for the purchase of activities and attractions. However, they have a certain validity and expiry date:
Extra 7% off promo code of Japan activities, use code KONNICHIWA
Grab the spring travel sale extra PHP 1,376 off, use the voucher code CHERRY688
Enjoy 8% off for the Citibank cardholders, use the code KLOOKCITI
Enjoy an extra PHP 180 off on your first booking with the coupon code KLOOKFIRST
Extra 5% off on attractions with Citi bank credit card, use the coupon KLOOKCITY18
Enjoy extra 8% off on tours and sightseeing with the Citi bank credit card
Up to 50% off on activities in Singapore, Thailand, Malaysia, Hong Kong, Japan
Exclusive promo code offer, enjoy up to PHP 1,927 on your first purchase
Book Sagano romantic train and save PHP 393
Visit Taichung, Taiwan and save PHP 194
Blue Lagoon tickets for PHP 8,394
Oriental Pearl Tower, Shanghai save PHP 189
Shanghai Disney Land, save PHP 263
Gondola rides at Venetian Macau, save PHP 173
Monkey King China show ticket, Macau save PHP 358
Coral Island tour, save PHP 918 off
PHP 393 off on Sagano Romantic Rail, Downtown Osaka Pickup
Save PHP 1,032 off on Tokyo Kimono Experience
Deal of PHP 2,159 on half day and full day Seoul tour
Deal on Hong Kong airport express train tickets
Shoryudo Highway bus pass offer
Klook Philippines gives quality service at the most affordable rates and it becomes more exciting during 11.11 (November 11). Klook 11.11 sale makes it easy for you to plan ahead and get great deals for your bookings. Plan ahead for the 12.12 sale which falls on Tuesday. It is a day to shop, upgrade, and finalize your travel plans without worrying too much about the budget during your holiday planning.
Shopback Promo Codes to save your wallet on Klook bookings
Find the exclusive discount coupon, promo code, and vouchers from Shopback. Shopback.ph gives up to 3% cashback, you can get that offer for attractions, shows, tours and transports.
Get the best deal for activities, pocket Wi-Fi, and more for your travels.
KLOOK Philippines - Experience A Different Kind of Travel
Travel is the only way through which we can quench the thirst for wanderlust. But we all run on a tight schedule and budget and wonder how it will be possible to make the most out of travel itinerary without compromising our savings. Klook Philippines understand this situation and provide value for money deals while arranging your travel activities at a cheaper price. The platform is the place for the travellers who want to book activities and attractions along with the travel. All the interested travellers can discover the places and book services with great discounts here.
Klook always assures to provide the simplest and the easiest way to enjoy everything that your travel has to offer. This unique travel platform gives fascinating experience to the travellers what they deserve. The platform is your travel partner who will bring all the breathtaking adventures. With just a few clicks, you can book fuss-free activities at an affordable price. Founded in September 2014, the founders had the idea of helping the tourist to find things to do in Asia while traveling.
What You'll Find on Klook
Klook does not list down the destinations and offers to you, but they carefully choose and handpick the specific destinations, attractions and activities to make the travel one of the best experience. Klook is trusted by the biggest names in the universe and thus, makes the partnership with the finest worldwide travel service operators to make sure they provide you the best attractions for low prices. They serve in 10 different countries and available on 15 languages, thus, making better transaction system than any other attraction booking websites. The experts from all over the world curate and discover the underrated locations with affordable and finest activities, and bring them to you with economical option. The platform advices well-researched, once in a lifetime adventure from Korea, Japan, Macau, China, Singapore, Thailand and more.
Mobile App Version
This platform is a spontaneous, seamless and secure place to make a better transaction. They also encourage genuine user review and thus, they are looking forward to become the top-rated booking website. Klook has an interactive chat function where the customers can directly connect to the support group regarding any concern they might have.
Available in Android and iOS, you can have an easy access to plan your vacation anytime from anywhere. Klook uses the latest technology for exploring amazing destinations. The app version is easy to use to plan the travel itineraries. Just type your travel destinations, activities you like and preferred tourist attractions to find various suggestions. Look for the list of things to do, find the lowest offer and book your activities. The intuitive design will provide the instant confirmation of your travel details.
Everything is sorted according to the interest of the user. You can also preload and view all of Klook voucher codes offline as well. The user can search by keywords or type their choice of destination from the list of well-categorized activities. Travellers can make their purchase using Android Pay or Apple Pay and the e-tickets and paperless bookings are saved to Klook's voucher passbook if you want to browse them again later.
Desktop Version
The website is quite user-friendly and easy to navigate. At the homepage, you can browse the top destinations, popular activities, travel inspirations and recommendations from Klook that will provide you more idea for a perfect gateway. You will also get to browse and select suggested currencies from different countries, option to download the App version, help centre and terms and conditions. Plus you can always share your reviews in their blog and social media pages where users can share their experience.
Klook is the place to discover and book in services at the best possible prices. The goal is to connect travellers with the experience they want and need. The website promises for handpicked experiences, best price guarantee, seamless and safe booking every time the travellers use their platform. For your hassle-free travel, the company works directly with the owners of travel farms and tour operators, and it does not involve any agent in between. For booking your favourite activity or tour, you will need to select the relevant package suitable for you, date and quantity and then click 'Book' button to continue to the payment page. The other answers to your queries, are available regarding:
Instant booking
Using voucher in particular date
Confirmation of booking
Waiting time to receive the voucher
After booking process
Activity booking and a confirmation email
Directions to the activity locations
Payment process for an easy transaction
Klook is safe for the payment transaction as they use third party secure payment gateway. They do not store any confidential information of the user, even if you choose 'safe credit card information'. Klook has no access to the credit card details because the details are tokenized and encrypted; they are stored securely with the payment gateway. In addition, you can get information like:
Which currencies are accepted
The price of the attractions
Help regarding non-acceptance of payment
Changes and refunds
You need to check the cancellation details of your activity, to know if you are eligible for the refund. If in any rare case you need a refund for any activity, you will get the option of changing the date or full refund. For other changes and enquiry, you need to call or email the support team. If you have made the payment via PayPal, the refund will be instantly processed after you request a refund.
If you have paid by credit card, it will take 5-7 working days or 30 days after certain bank to receive the refund. Contact details For any query, you can reach out through email or live chat or use the form you get into the website under 'Ask Klook', where you have to select the question from the drop-down menu, your name, email address, order number, destination and any additional question, if any. You can also contact support@klook.com for any kind of assistance.
Social media
At present, the online attraction and activity booking is no more a tedious job for the travellers. You can go to the Klook website or the mobile app and arrange your tour by sitting at home or while you are on the road. Get the latest updates and coupons through the newsletter by signing up with your email, where instantly you get a 60% off offer for your first booking. Stay connected to the social media for more of the same. This smart way to save time and energy for your much-wanted travel is a joy for the new as well as frequent travellers.
Facebook
Twitter
Instagram