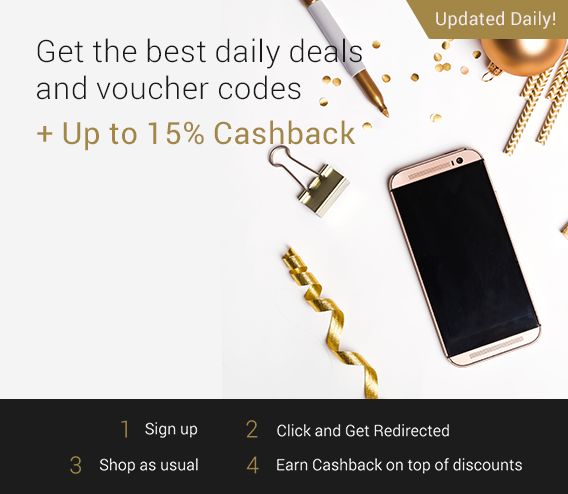 Our Top International Stores
Finding exciting travel deals when you shop with ShopBack Philippines
We all love a short getaway trip or two when work gets tedious and dull. Pamper yourself in a beach getaway to the sunny beaches of Bali, or a romantic escapade to the restaurants of Italy. One of the most popular travel merchants we have with us is Expedia, for it releases exclusive travel coupon and deals for travel-lovers around the world to save more on their flights and hotels. Another popular merchant on board with ShopBack Philippines is Agoda, which frequently releases time-sensitive deals for travellers to grab. Check back regularly and catch these great savings! The best travel deals for the most beautiful of locations and most exotic of destinations can be found right here on ShopBack Philippines, from Agoda discount to Expedia coupons. Go Istanbul! Or Amsterdam! Or Penang! The most prominent and best deals in the travel industry can be found on ShopBack Philippines, so if you're looking to go away, you've come to the right place! Sail away into the sunset and enjoy your holidays today with a happy wallet, with ShopBack Philippines today.
Electronics and gadgets, all at the touch of the button
Tech geeks and electronics-lovers can rejoice now. ShopBack Philippines gives you cashback when you purchase any item from our tech merchants; whether you're looking for a new sound system, hoping to get a new Pebble Time, wanting to buy a Xiaomi Mi4 or lusting after the newest MacBook Air, ShopBack Philippines helps you to save and grab the best deals. With our great range of tech merchants including Apple and Lazada. We love our gadgets too, so we keep track of the best tech coupons and feature great discount from time to time on the hottest gadgets, flagship models and best deals! If you're looking for your new headset, computer or mouse, you've come to the right place - check out the Lazada coupons and Apple promo codes today. Grab the unbelievable discounts going on in Lazada Philippines today~
Fashion! Fashion! Fashion! ShopBack Philippines gives you the best fashion deals
We know that Filipinos love their fashion, and they are frequently some of the best dressed in the whole South East Asian region. Makeup and clothes are a big thing for you guys, so we strive to bring you the best collection of fashion and makeup coupons so that you can save more while looking good. Where you're ZALORA sort of girl/guy, or a Daniel Wellington elegance sort-of person, you will be able to find the style for you on ShopBack Philippines with our wide range of fashion merchants. One of our most popular merchants is Luxola, with their exclusive and affordable range of beauty products including skincare, makeup and fashion accessories. We personally love their eyeshadow series from MAC, as well as their inhouse manicure/ pedicure sets, and the beauty facial products from L'Oreal. Luxola is one of the top beauty brands in the SouthEast Asian region, and if you've yet to hear of it, it is time to check them out today! If you're into fashion and looking good, maintain your appearance and your wallet at the same time by using Luxola coupons, ZALORA discounts and ASOS promo codes. Shop on our fashion merchants today!
Household and lifestyle options
If you're looking for something to beautify the house, or looking for some hot fitness classes to have a good sweatout, we have plenty of options for you too on ShopBack Philippines. Whether you want a new air fryer, a new waffle maker, household cleaners or toilet paper, Lazada is always a safe bet as it stocks pretty much everything and anything! And if you want some kickboxing classes or a yoga class, or maybe something more mentally-stimulating and chill like art classes, Ensogo will also have a great list of classes for you. Grab ice-skating deals, baking classes and beauty deals when you shop on Ensogo through ShopBack Philippines. If you're looking for deals and savings, you've just come to the right place for getting anything you want plus money back!
We hope you're convinced to start shopping with ShopBack Philippines today. Check out the great lists of discounts, promotions and deals we've put together here. Lazada coupons and Ensogo deals are some of the most popular features on ShopBack Philippines!
Catch them all!
The discounts and deals on ShopBack Philippines are too extensive, so we've collated the best deals and discount to put on our Best Deals page! For a full listing of all the shops and promotions we have on ShopBack Philippines, do check out our All Stores list in the link below. Happy Shopping with ShopBack, and we wish you all the best in catching them savings~
Do get back to us if you have any suggestions or feedback for us :D We are always open and eager to hear feedback from our users so that we can improve our service and make ShopBack Philippines a better service for y'all!