New Customer Booking Deal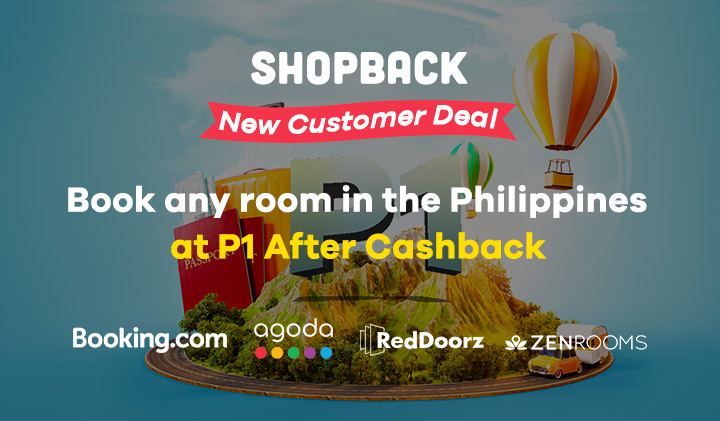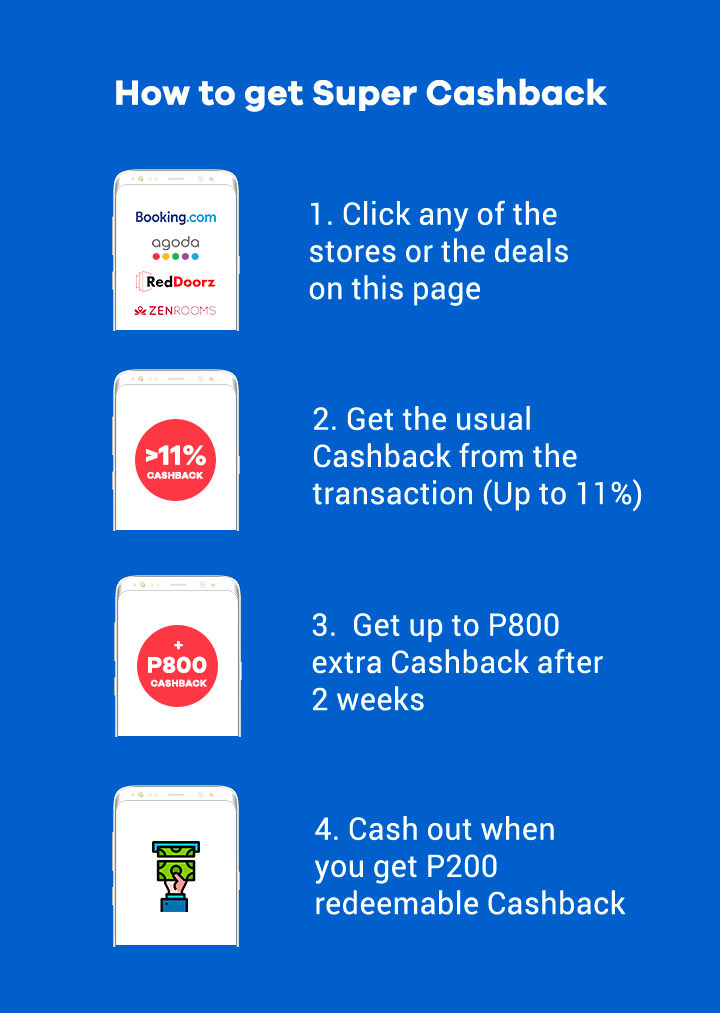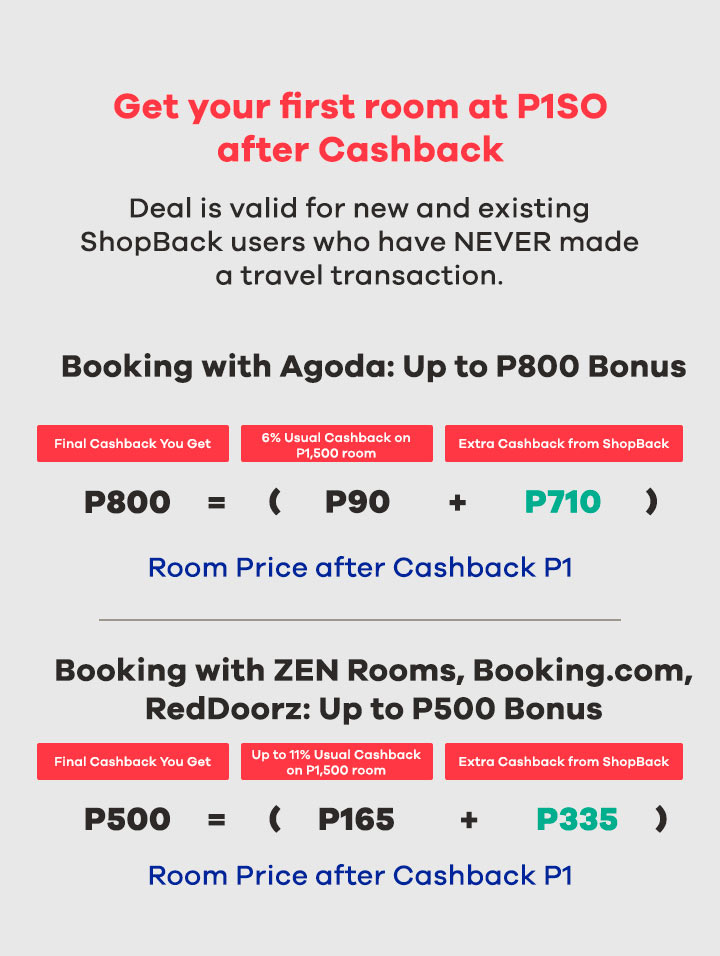 Make your first travel booking with ShopBack at P1.00
How it works:
Limited to one bonus claim per ShopBack user.
Your bonus cashback will appear on your account after 14 business days.
Cashback will be redeemable after 30 to 100 days after booking is consumed if no cancellations or changes were made.
Cash out your cashback to your Paypal, GCash, or bank account when you have reache P200 redeemable cashback.
Book a hotel with our partners
Recommended Rooms:
*Prices of the rooms posted here may change without prior notice due to season or hotel dictation.
Terms & Conditions
The extra cashback amount will not be shown immediately after the purchase. The cashback amount will be reflected in your account within 14 business days (excluding Saturday-Sunday and public holidays).
This deal is only valid for new and existing ShopBack customers who have never made a transaction on any of ShopBack's travel merchants.
Only bookings/transactions made through this page https://www.shopback.ph/first-travel-booking qualify for the promotion.
ShopBack reserves the right to deny awarding of Cashback if: booking/reservation is cancelled, no-show, or any changes in the reservation, or found to be a fraudulent transaction.
For domestic bookings only.
This promotion cannot be combined with any voucher codes from any of the participating partner brands, bank partners, etc.
Accommodation prices are subject to change on the merchant's website. Therefore the price may not match the ShopBack webpage. If the price has changed Customers will receive money equal to the price you paid with the store. (Not including taxes and fees)
Cashback is only applicable to the room price. Which does not include VAT and fees