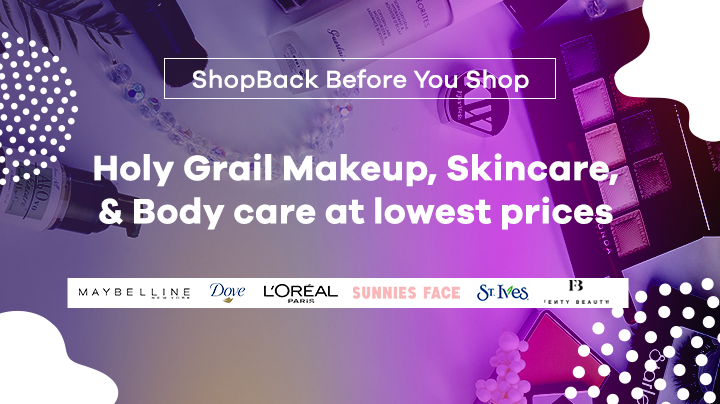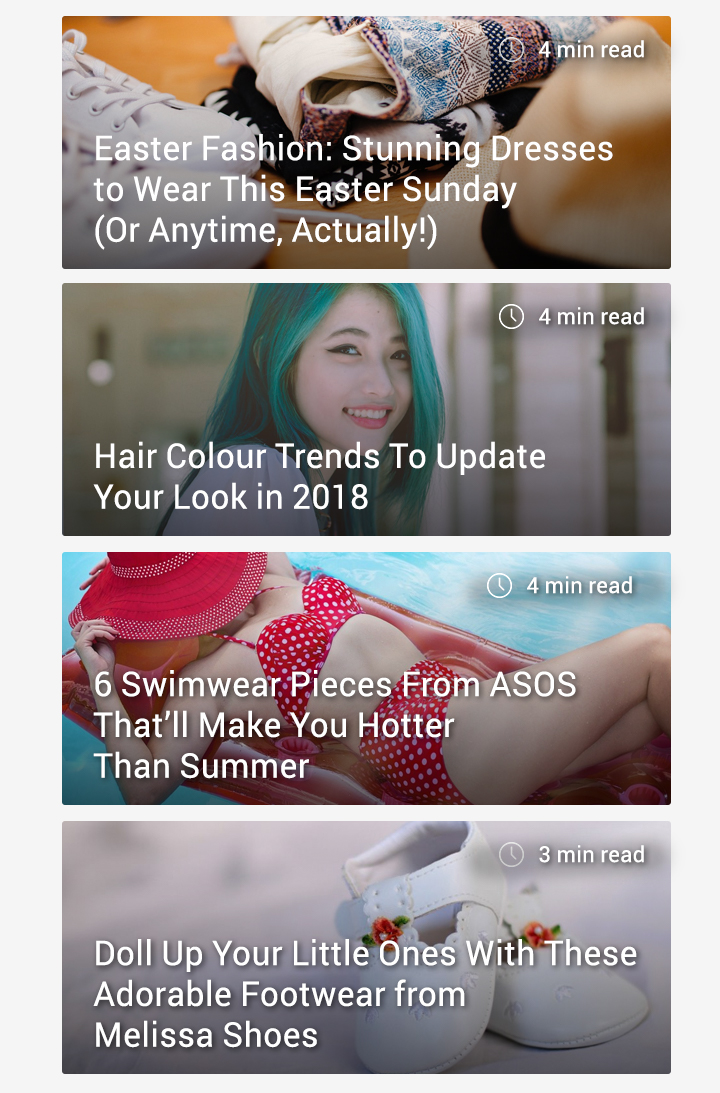 Remain under the fashion police radar by shopping on ShopBack Philippines!
We all need an occasional wardrobe update. After all, there is nothing worse than stepping out on the streets looking like a fashion disaster.
Avoid being caught by the fashion police by shopping on ShopBack Philippines! Offering exclusive fashion voucher codes and even more fashionable coupon codes, you can easily shop for a whole new wardrobe without breaking the bank!
With the plethora of merchants available the likes of Zalora, Lazada and even top notch fashion brands such as Melissa and Banana Republic, you will certainly be spoiled for choice!
Nailing that 80s fashion and mens fashion look for that hot-off-the-runway fashion style is extremely easy!
We know that Filipinos are bold and daring when it comes to fashion. Be it going for that old school, retro fashion style or even androgynous style, there are definitely no limits to the fashion style in Philippines!
When it comes to nailing that retro style, men's fashion or simply looking for hot off the runway fashion trends, look no further with Ellysage! This online shopping site has an extensive selection of apparels suited for almost everyone. Before you start the crazy online shopping, do remember to make use of the numerous fashionable promo codes such as Ellysage discount codes to earn cashback and discounts.
Start by checking out several fashion magazines to stay on top of the latest fashion trends!
Not sure how to start revamping your wardrobe? Stay abreast of the latest fashion trends by browsing through the pages of fashion magazines! Furthermore, keep your eyes peeled for any fashion sales or fashion deals as well. You never know when there might be a massive fashion promotion on that newly-launched designer bag that you have your eyes on!
Be it fashion for men or winter fashion, there is a plethora of online shopping sites to shop at
Men out there, we understand the pain when it comes to finding fashionable clothes with the right fit. Here on ShopBack Philippines, there are several merchants that offer trendy men apparels as well! From shopping for jeans at Gap or ordering your corporate suit from Brooks Brothers, you can easily find your men fashion for almost any occasion!
Moreover, if you are planning a long getaway to a cold country, there is definitely no reason to compromise on fashion despite the winter season overseas! Finding winter apparels in Philippines might be challenging but with the help of merchants such as ASOS, it definitely makes shopping for chic winter wear much easier!
Maintain your trendy appearance and wallet at the same time with exclusive fashion coupons such as Gap promo codes and ASOS discount codes.
Get an entire wardrobe of the latest women fashion clothes here on ShopBack Philippines!
Women love to shop and we are sure that all you ladies in Philippines fully agree as well! Whether you are the celebrity trends follower or hipster, laid-back type, you will definitely be able to find the perfect style for you on ShopBack Philippines!
And there is no better place to score incredible fashion discounts than on ShopBack Philippines. With fashion merchants the likes of Urban Outfitters and Forever 21, make use of Urban Outfitters coupons or find the latest Forever 21 sale to maximise your dollar!
Never miss out on that latest fashion designer bag or fashion accessory by shopping online
Online shopping means having your purchases delivered to your doorstep with a few clicks of your mouse. Moreover, you can even sign up to your favourite fashion merchant newsletter to be the first to know about fashion promos and fashion offers! That way, you will never miss out on the latest fashion designer bag or fashion accessory.
Shop for your favourite Korean fashion here too!
Inspired by the Korean fashion but not sure where to shop from? Then you have come to the right place! With fashion merchants such as Zalora available on ShopBack Philippines, you can easily shop for the latest Korean fashion here.
While Korean apparels might come at a slightly premium price, avoid burning a hole in your pocket and save more while you shop by using the various discounts such as Zalora promo codes!
Look great even with plus size fashion such as stunning fashion dresses!
There is absolutely no reason to feel insecure about being plus size because you can look fabulous even with a bigger size as well. Thankfully here on ShopBack Philippines, there are merchants the likes of SheInside that carries amazing fashion apparels for even the most fashion-conscious. To make things even better, make use of exclusive SheInside deals to score that stunning fashion look!
Keep your little ones fashionable with the latest girls fashion
Bring out the inner fashionista in your young ones with fashionable kids' apparels! With merchants such as Old Navy, you can easily get trendy clothes for your toddler or even for your teenage children! And while you are at it, check out the Old Navy discounts to save more while shopping for your little ones.
While Korean apparels might come at a slightly premium price, avoid burning a hole in your pocket aby using the various fashion codes such as
Forget heading to down to physical fashion stores and jostling with the crowd. With plenty of fashion merchants available on ShopBack Philippines, you can easily shop for your favourite fashion boutique online!
Not only is it convenient, you can even make use of the numerous fashion vouchers available on ShopBack Philippines to earn cashback on your purchases!
Start shopping for both female and men fashion today!
With numerous fashion merchants catering to both female and men, and even for babies and young children, it will no doubt require some serious decision making when deciding where to shop at!
Thankfully here at ShopBack Philippines, we will help you narrow down to the top picks on our site so as to make your online shopping much easier. Also, make use of our numerous fashion coupon codes to earn even more bang for your buck!