eBay Store Deals, Coupons, Voucher Codes & Offers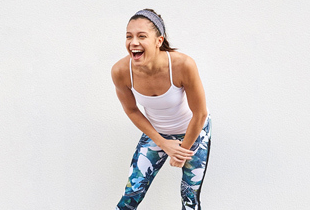 Clean Slate: Health & Wellness up to 60% off
Discounts on gym equipments, work out items, activewear, kitchen appliances and more. Limited time only. Ebay's T&Cs apply.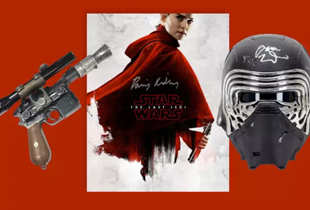 Stellar Star Wars Gifts from P300
Discounts on POP toys, statues, memorabilia, comics and more. Limited time only. Ebay's T&Cs apply.
Wonder Woman Collection: Up to 26% off
Discounts on POP toys, statues, memorabilia, comics and more. Limited time only. Ebay's T&Cs apply.
Trending on ebay: Up to 45% off
Get discounts on all the latest gadgets, toys, home appliances and more on Ebay's trending list.Ebay's T&Cs apply.
Smartphone Accessories from P100 (iPhone, Samsung, ASUS, Lenovo, Sony & more)
Daily deals, discounts and promotions on Ebay. Ebay's T&Cs apply.
4th of July Sales: Up to 80% off
Daily deals, discounts and promotions on Ebay. Ebay's T&Cs apply.
CELEBRATE HER: Up to 70% off
Limited time only.
Festival Season: Up to 50% off (Music, Fashion, & more)
Daily deals, discounts and promotions on Ebay. Ebay's T&Cs apply. Limited time only.
Get Prepped for the Party: Up to 40% off
Discounts and promotions on Outdoor Furniture, grills & more on eBay. Limited time only.
Smartphones under USD $300 ~ P14283
Discounts and promotions on smartphones on eBay. Include brands such as Apple, Samsung, LG & more. Limited time only.
Fresh Deals: Up to 70% off
Discount and promotion on fresh new deals on eBay. Limited time only.
Cookware & Cutlery: Up to 50% off
Discounts off Cookware & Cutlery on eBay. Includes brands such as KitchenAid, Oster, Nespresso & more. Limited time only.
Shipping to the Philippines available
Use the Global Shipping Program to ship your items from eBay.com to the Philippines. An item's sale price, excl. shipping and handling, must not be more than US$500. See full T&Cs on eBay.
Daily top deals: Up to 60% OFF
Daily deals, discounts and promotions on Ebay. Ebay's T&Cs apply.
Merchant's Special Terms and Conditions
Check our more details at www.shopback.ph/terms-and-conditions
Recent Articles
More about ebay
eBay – Coupon Codes, Promos and Discounts
If you're got some things that you want to sell or want to get a great deal on some good quality items, then eBay is definitely! If you have electronics, designer shoes and handbags, antiques and collectibles or high-end kitchen appliances to sell, then eBay is the place to go. Conversely, if you're looking to buy some of these items, you're sure to find the best prices on eBay. Whether you are looking for electronics, art pieces, home and living goods or sports equipment, there will definitely be something for you at eBay. Auctioning for prices at eBay also makes buying your stuff online more interactive and fun as well! So what are you waiting for? Start shopping at eBay right now.
Check out the new eBay valet service to ease your sale of items!
Too busy to personally manage and sell your items online? Then why not just employ the help of the wonderful eBay valet service! How this works is that you just send in the items that you would like to sell (it's free too!), and the hardworking valets at eBay will handle the rest, helping you put your items up for sale! At the end of the day, you will receive up to 80% of the sale price of your items. Given that there is no effort required other than that of dropping your items off at the drop-off center or mailing in the items, the 80% of sale price you get is pretty worth it. Rest assured that the valets will take care of everything – from taking photos and choosing the price tag to writing product descriptions and eventually putting them up for auction. Your items will be put up for sale on the eBay site for up to three weeks, after which if any items are not sold, they will be returned to you for free! All in all, a pretty good eBay deal if you ask us.
Make the best of eBay Philippines deals online as well as eBay coupon code offers as well
There are many great ways that you can save on your eBay purchases, thanks to exclusive eBay coupon codes and other eBay Philippines deals online. Keep your eyes peeled for limited time only eBay special offers that really cut prices low! Just be sure to enter the eBay voucher code that you have at the checkout in order to get the discount that you want. There are also many festive eBay sales that come up from time to time, so do check back on ShopBack Philippines for more updates!
eBay Black Friday and Cyber Monday Sales
Shop online with eBay and save more on big online shopping events like Black Friday and Cyber Monday. eBay Black Friday sales is the perfect time to shop for your needs and get huge savings on purchases. There are lots of coupon codes and promo codes that eBay has to offer which helps make the shopping experience even better.
ShopBack Philippines is giving you cashback for doing your online shopping with eBay!
If shopping is your game and great discounts are how you roll, then be sure that you use ShopBack Philippines when you shop at eBay. ShopBack Philippines is giving you 1% cashback for all your eBay purchases, giving you great savings on top of those that you get from using eBay coupons and from purchasing during eBay sales. So how do you make sure that you secure this great cashback discount? Well, first and foremost, you should make sure that you logged into your ShopBack Philippines account. If you don't have an account yet, do be sure to create one right away! After you have done so, search for your favourite eBay deals on this very page. Clicking on it will get you redirected to the eBay site, where you can then make your eBay purchases as per normal. Be sure to enter any eBay coupon code at the checkout to get the most bang for your buck on your eBay purchases. After you have made your payment, ShopBack will track how much you've spent and give you 1% of real cash, which you can later cash into your bank account! There is no obligation for you to spend this money on any third party sites. Do note, however, that this cash may take one or two days to be tracked into your ShopBack Philippines account.
Don't forget to connect with eBay on their social media sites before you go
If you want to make sure to catch the latest eBay deals online, then be sure to follow them on their social media! You can be sure to keep updated with all the newest eBay deals as well as new items up for sale. Just like eBay on Facebook or follow them on Twitter instead if you prefer. Alternatively, follow eBay on Google+ and check out the eBay blog as well. The bottom line is, there are many ways you can keep updated with eBay coupon code discounts online.
If you love shopping at eBay, there are many other stores that you can shop at as well. Check out the General section on ShopBack, where there are other great deals such as Lazada voucher codes and Ensogo deals! Do also check out Zalora discount codes for more discounts on fashion goods. These are just some of the discounts that you can find on ShopBack – do check out our website for more such awesome deals. Happy online shopping, and do be sure to contact us via the ShopBack Philippines hotline or drop us an email should you face any problems regarding cashback. Our friendly customer service staff will be happy to answer any of your queries!