Ctrip Promos, Vouchers & Cashback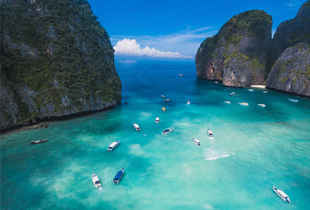 Trip.com Promo: Save Up to 75% off on hotels in Thailand!
Book hotels in Thailand for a low price on Trip.com through ShopBack. Get up to 75% off discount plus cashback. Code available on Trip.com's website to get additional discount. Valid for all customers. Valid until 30 November 2018.
Attractive top round trip deals available!
Book your flights, hotels and more for a low price on Trip.com through ShopBack. Get the best discounts plus cashback. No code required. Valid for all customers.
Merchant's Special Terms and Conditions
ShopBack must be the last link you clicked in order to get Cashback. If other website links are clicked after clicking through ShopBack, Cashback will not be tracked (E.g. coupon and deal websites)

If for some reason your payment made on merchant page has failed, do click through ShopBack again and re-do your purchases to ensure tracking is still active

Return to ShopBack and click through to the merchant every time you are making a new transaction.

If you are making 3 separate transactions on the merchant, you should click through ShopBack 3 times, each time before making a new purchase.

For more details: www.shopback.ph/terms-and-conditions
More about Trip.com
Ctrip: Traveler's favorite site
People travel for various reasons. Some travel on a business purpose, others travel to get away from the business schedule and others travel just to spend time with themselves. Whatever may be the reason, you have plan way before your travel date. We tend to confuse with the travel destination, accommodation to go and spend our vacation or free time. How does it feel when someone else will decide for you for free of cost? Isn't it amazing! For those who are looking for a travel trip and a planner for you and your family, Ctrip is the site you are looking for currently.
The leading comprehensive travel service provider started with an aim to help people book their tickets but now has expanded its reach over other services areas such as hotel booking, helping you to choose a travel destination and book packages with tourist guides. Over the years it has been able to meet the customer expectations by focusing on great customer services and diversifying its product base.
Ctrip's Origin and Journey
The company started in the year 1999 in China to help customers with the booking related to travels. Very soon it acquired other small to the mid-sized travel company and expanded its business to support all kinds of travel-related booking such as flight booking, Accommodations, Travel packages, Train booking, Tourist guide vacation packages etc.
The website offers the booking options to various locations throughout the world in 14 different languages. You are flexible to select the type of currency to pay for your bookings. Additionally, in the recent years, the company has developed an application for its users to make the reservation convenient and without much effort. The application is supported both in IOS and Android operating systems. The company is determined to increase the user base marginally by 2020 with a mission to make traveling affordable and suitable.
Services of Trip.com
Though the company is based out of China, It offers you travel option throughout the world at an affordable price. It covers flights to 5,000 cities. It has partnerships with several leading hotels throughout the world making it easier for the users to choose from a range of hotels to stay during their travel. You can manage your booking by pressing a button on your smartphone through the mobile app.
Flights – You will have to enter the start date and end date for your travel additionally; you have to select the type of trip and the class of your flight. You can also get an option to select multiple city travel options. You can also apply filters on top of your search options to get the flights based on your requirements. Towards the end of the page, you get the round trip flight deals.
Hotels – you get to choose the hotels based on several filters such as rating of the hotels, traveling reasons such as business or leisure class. You also have to enter certain information such as destination, number of guests, check-in date and check out date for your travel to get the range of hotels you are looking for. The site also prompts you the best destination hotels according to the destination you have entered. Without looking for several hotels in that area, you just can select the best hotels and checkout.
Trains – Train reservations are available only for the residents of Mainland China, South Korea, and the UK. You just have to select the source and destination for the booking. Additionally, you can enter the rain number and the departure time for the trains to get a filtered section of the trains. You can select the trains and checkout for booking completion.
Cars – You do not have to worry about the vehicle in the destination city. Ctrip helps you to book your cars for the destination city. You have to enter the pick-up and drop location along with the destination country to book your cars.
Flight Status – You can check the status of any flights by entering the flight information and get a sense of the arrival time. This helps you when your loved ones are flying abroad.
FAQs – The site helps you to answer a few questions instantly without contacting the customer care. There are several pre-answered questions asked by most of the customers. The questions include Ctrip Points, payment methods, C-Money, Airport transfers, flight booking, train bookings, hotel bookings, cancellations and refunds, customer care details.
There are other services such as travel packages, tourist packages etc. The service varies according to the country you have chosen for your bookings.
Navigation and booking
Even though you are using the site or mobile app for the very first time, the navigation is very easy. The site is user-friendly. As soon as you land on the homepage, you will see navigation button to browse through the site. You need to enter the information asked on the site to display the availability and you can book the flights, trains or hotels according to your choice. For successful booking, you need to create an accounting entering a few personal details mandatory for your travel and checkout for payment. The site will prompt you to include promo codes during the checkout to save money on the total purchase. You can select the currency of your choice and pay for your purchase using a credit card, debit card, C money, PayPal, Union Pay etc.
The site is secured and encrypted. No information will be shared with another person without your consent. Therefore, you do not carry any risk related to fraud. In case you have any questions related to your purchase or in case you need any assistance, customer care is available for you to help and accessible through a shortcut link in the website.
The booking using the mobile app is also very convenient. You just have to download the application from the play store or the app store with the necessary login details, you will be navigated directly to the website, and you can start booking your reservation in no time. You can use the application to manage your booking at any point in time.
Cancellations and refunds
If you have booked for your travel. Maybe it is hotel or flights or trains, there is always an option to cancel your booking in case you change your mind at any point in time. You just have to go to the website and manage your bookings. You can choose to cancel and cancel your booking. You can also call up the customer care and ask to cancel the booking. The cancellation process can take up to 10 business days. The amount will be refunded to the bank account. In case you have any questions, you can call customer care and they will assist you with your questions.
Trip.com Vouchers & Discounts
When you are planning to travel or traveling, the expenses are already high. You definitely need some discounts to make your trip more affordable. The reason Ctrip is more attractive are the vouchers and promotions it offers to its customers. Shopback Philippines gives exclusive discounts to the customers. You just have to log in to the Shopback.ph and search using Ctrip. The cashback offers will appear for you as well. Additionally, you can save some money on the booking if you choose some of the reservation partners for your booking.
Ctrip members get exclusive discounts
Up to 5% cashback on the hotel bookings.
1.2 % cashback on the booking of international flights.
Up to 3.5% cashback on the roundtrip flights.
Other sites you can find online give many promotional discounts and offer you. You have to subscribe to the sites to be notified in case they have offers related to the brand or company you are interested.
Up to 70% off on the flights to Asia.
Save up to 80% on the Asian hotel bookings
Sixty percent savings on the hotels to Taiwan.
Up to 30% off on flight and hotel bookings.
Up to 50% off on the booking through Ctrip app.
Twenty-eight percent rebate on the hotel bookings.
Up to 50% off when you book hotels for two or more nights.
Flights from Europe to China at 55 dollars.
Get up to 3% off on your order using giving assistance.
There a bunch of other discounts and promotional coupons available. You just have to grab them at the right time. The discount coupons are subjected to change. However, there will be better coupons come with the new seasons.
The social media presence
Every organization has to put effort to penetrate into the customer space more and more. Unless customers know about your business, they are never going to do business with you. Social media has played a great role in connecting the business and the customers as you will find each of your customers in the social media. You need to spend some time marketing through social media. Ctrip has always focused on its customers since the beginning. You can access their Facebook, Twitter, Instagram, YouTube, LinkedIn pages directly through the website.
Customer care makes your reservation easier
Ctrip has always prioritize its customers and because of that reason, it has been growing since the year 1999. In case customers have any question related to their purchases, reservations customer is available live to chat with them or call them to get assistance. Every country, where ctrip is available has a regional office and their point of contacts. You can contact the customer service through email, call, chat, or social media. The response rate is high as Customer care is available to assist you 24*7 throughout the year.
Phone - (86 21) 32104669
Email - Flight:en_flight@trip.com , Hotel:en_hotel@trip.com, Train:en_train@trip.com
Customer service: en_support@trip.com
Travelling is important for everyone as you get out of your comfort zone to learn about other cultures, adapt to changes moreover you get to spend some free time with yourself and your family. When you have a partner to help you book your flights, hotels, cars for your vacation, why there is a need to think twice before planning for a vacation. You should choose Ctrip to enjoy discounts on your bookings and to have a safe and worry-free vacation.