Charles & Keith Coupon & Sales in Philippines for May 2019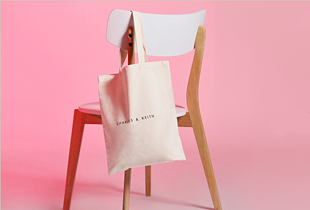 Charles & Keith Promo: Get a FREE exclusive tote bag (Min. spend S$150)
Buy bag, shoes, accessories and more on Charles & Keith through ShopBack. Get a FREE exclusive tote bag when you spend S$150 and above plus get cashback. No code required. Valid for all customers. Valid until supplies last.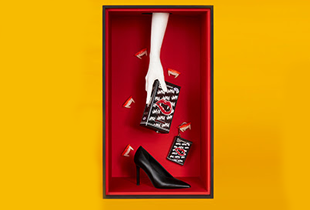 Charles & Keith Halloween Collection now available!
Buy Halloween Collection bag, shoes, accessories and more on Charles & Keith through ShopBack. Get the best discounts plus cashback. Valid for all customers. Limited time only.
View Exclusive Charles & Keith Collection now!
Get cashback when you shop on Charles & Keith!
Merchant's Special Terms and Conditions
ShopBack must be the last link you clicked in order to get Cashback. If other website links are clicked after clicking through ShopBack, Cashback will not be tracked (E.g. coupon and deal websites)

If for some reason your payment made on merchant page has failed, do click through ShopBack again and re-do your purchases to ensure tracking is still active

Return to ShopBack and click through to the merchant every time you are making a new transaction.

If you are making 3 separate transactions on the merchant, you should click through ShopBack 3 times, each time before making a new purchase.

For more details: www.shopback.ph/terms-and-conditions
More about Charles & Keith
Sales and vouchers by Charles and Keith and Shopback Philippines:
The brand offers exclusive access to discounts, sales, deals and coupon codes when you purchase their products. The high-quality products like shoes, and accessories at an unbelievable low price or deal is a win-win situation while you shop. When you choose Shopback.com to make your purchase from Charles and Keith, you get vouchers and extra cash back for your purchase. Shopback gives cashback of around 6.5% overall the discounts you get during shopping. You just need to follow the simple steps to get the real cash in your account:
Search for Shopback.ph and open the website
In the search box type Charles & Keith and wait for the page to load
You will see all the latest Charles & Keith deals and coupons, if available
Click on the coupon link and it will take you to the original Charles & Keith website
Shop as you normally do and add to cart the purchased items
During checkout paste or write the coupon code
You will get the cashback to your ShopBack account. After a tentative date, you can pay out your real cash to your bank account
Some examples of the deals and coupons for the brand which are subject to change from time to time:
Exclusive offer of 10% discount on the Charles and Keith collection
Get 20% off on rope detail slip-on slippers
Enjoy 20% off in Sling-back sandals
Get 15% discount on Ruffle details ankle strap sandals
Laced up oxford shoes have 20% off on purchase
Coupons from other websites along with Charles and Keith:
If you want to discover the exclusive collection of shoes, bags, accessories and more at an amazingly low price, and also you are hoping to get a free shipping when you spend a certain amount, then Charles & Keith is the right choice for you.
Charles and Keith put a contemporary spin on the modern wardrobe. The stylish and modern sophistication meets Wild West influences and creates a distinctive world-class attitude in the products. Over the collection of classic reinventions, the brand gives money-saving deals and promotional codes to improve the standard of the online shopping.
Discover your fashion sense by browsing the website and store and get a lot of discounts while you checkout.
Few examples of the discount coupons are here but they are valid within a certain time period:
Get 10% off on all regular priced items
Get 50% off on women's bags – sling totes, shopper or clutch
Get 50% off on flats
Get 30% off on sandals and boots
Enjoy free shipping on every item
Charles & Keith bags for the woman at P799
33% off on Sunglasses
50% off on kids shoes with promo code
20% off on the cocktail hour, stilettos for the after hours
Free delivery Promo
Free delivery with min. purchase of P5000
30% off on Charles & Keith discounted items
Charles & Keith – The Ultimate Fashion Destination
Charles & Keith was established in 1996 and has a global footprint across Asia, Europe, Middle East, Africa and Latin America. This shoe and accessory store has emerged from intense competition and the company started to design their own shoes in 1997 based on customer review. This business strategy gave the brand gain greater recognition and the business grew to work directly with the production factories. Charles & Keith has more than 230 stores across the world, among them most of the stores are based on the Middle East and Asia. They were the first among all in Singapore to set up an e-commerce website to expand the business where they do not have a store.
When you go online for shopping on the website of Charleskieth.com you will find stylish and trend-focused designs which are hard to not buy. Here are the details of the online store products for you to know them in a better way:
Shoes: Mules, Boots, Espadrilles, Sandals, Flats, Heels, Loafers, Pumps, Sneakers, Wedges
Bags: Shoulder, Cardholder, Tote, Backpack, Satchel, Wallet, Clutch, handbag, Wristlet, Laptop bag
Sunglasses: Aviator, Butterfly, Cat-Eye, Oval, Round, Rectangular, Square, Wayfarer
Accessories: Bag Straps, Belts, Earrings Bracelets, necklaces, Rings, Sunglasses, iPhone Cases, Keychains
Kids: Bags, Accessories,
Online exclusive: Apparels, Shoes, Bags, Accessories
Instant Style: Rhinestone heel pumps, Rope trimming clutch wallet, Wireframe shades, Fringe detail bag
How to take care of the products from Charles & Keith:
The products are of high quality and carefully crafted for the customers. If there is any mark, tonal, texture or color change that must be due to the natural characteristics of the material of the product and not the imperfection or sub-standard quality.
Taking care of shoes and bags: Leather reacts to humidity, therefore it may cause permanent damage or wear and tear, so avoid getting it wet or expose to direct sunlight. Any oily substance, cosmetics or solvents can react with the material.
Taking care of the accessories: Avoid humidity, salt, and various atmospheric agents. Direct contact with rain, oil, makeup, alcohol lie perfume etc. can damage the product. When you will not use the accessory keep it in a clean and dry place.
Charles and Keith as a social activist:
They are not only the big brand but also socially responsible as a company in operation. They advocate for Human Excellence, humanitarian causes, and environmental initiatives. They are doing the forest stewardship council (FSC) certified paper in order to reduce carbon footprint. They have collaborated with various International organisations and association such as United Nation Entity for Gender Equality (UNWOMEN), Earth Hour, and Breast cancer foundation.
How to know the right size of the shoes and accessories while you shop online
Go to Charesandkieth.com and see the size guide if you are not able to choose a particular product due to size or shape confusion.
If you are not sure about the size of the bag that you like, follow these steps:
Select the needed data-style
In the Details in Product Detail Page, view the dimension.
Click on the image and gauge the size of the bag
You will see the description from which you can take reference of the size guide of the capacity of the bag
If you are confused to choose a sunglass for yourself to take these references:
Oval shape: Any kind of style work on an oval shape. Square-shaped frames with gently round edges are generally recommended. Frame suggestion: Any frame
Round shape: Add soft angular data-styles or double-brow data. Sunglasses with brow-bar also make face appear slimmer. Frame suggestion: Angular/rectangular data-styles.
Return and Delivery process:
You can purchase from the company website by sitting comfortably at your home and if you are dissatisfied with the product you can always return it within 30 days of receiving your order.
You need to ensure that the product is in the original condition, original packaging and with all the gas intact and attached. If the returns do not meet the policy of the company, those will not be accepted and will be returned at your cost.
Shipping and Delivery:
Charles & Keith offers a variety of delivery options for each destination. The processing and delivery rate is calculated based on flat-rate delivery charges according to your chosen mode of delivery. You can select your delivery destination from the list of locations given on the website and choose available delivery options, charges, and information on duties and taxes.
Standard Delivery: The standard delivery excludes duties and taxes, with tracking and delivers within 6-9 working days. The merchandise below PHP 5000 and below have to give the delivery charges of PHP 500 and the merchandise above PHP 5000 are free of charges.
Express Delivery: The express delivery includes duties and taxes with tracking and delivers within 3-6 working days. The merchandise that is of the subtotal amount of any amount the delivery charges will be PHP 2400.
If the delivery is unsuccessful due to incorrect or non-existent delivery address then the charges will be borne by the customers.
Order Status for easy understanding:
You may view your order status in 'My Orders' under 'My Account' when you sign in to your account.
Your order status is reflected next to your order number.
If you opt for guest check out then you will not have the option to edit or cancel your orders. Registering your account will help to keep the track of your personal order.
Pending
- Your order has been successfully placed
Processing
- Your order is currently being processed
Picked
- Your item(s) is currently being picked
Shipped
- Your order has been sent to the designated courier company. You will receive a notification email with tracking number sent to you
On hold
- Your order is currently pending for more information before we are able to proceed with your order
Pending Cancellation
- Your request for cancellation has been received
Cancelled
- Your order has been cancelled
Order Tracking Details Information:
You can track your order in 'My Orders' under 'My Account' when you sign in to your account.
Click on the 'View Order' tab that reflects your order number, and select 'Shipment' to view your tracking number. Alternatively, you may refer to the tracking number in the shipment confirmation email. You may refer to the 'Shipped By' field to identify the designated courier company and access the tracking system.
Customer Service of Charles and Keith:
Email: For every email request, the reply comes within one business day.
Phone: To reach the customer service representative for assistance, you need to call at +65 6488 1649.
Customer Service Operating Hours:
Monday - Friday: 0830 to 2330 (GMT +8)
Saturday - Sunday: 0830 to 1800 (GMT +8)
Including Public Holidays – (Operating hours may be affected on Eves of Public Holidays).
Mailing Address:
You can send your comments and inquiries to:
6 Tai Seng Link
CHARLES & KEITH Group Headquarters Level 8
Singapore 534101
Social media presence of Charles & Keith to be connected with the brand:
Social media will keep you updated about the latest deals and discounts and you will be the first person to know about the promotions when the company provides time to time.
Facebook
Instagram
YouTube
Pinterest
Charles & Keith always inspire the fashion conscious with contemporary designs. They are currently the most recognised fashion and lifestyle retailers in international stores. They have inspired the women around the world from footwear, bags to accessories. They are most popular in the Philippines. The website has given them much needed attention and increased sale. Just log on to their website and get amazing products with unbelievable discounts.