Can Drinking Vitamins Protect You Against COVID-19?
, 1 year ago
3 min

read
512
While there is no proven fact that vitamins can cure COVID-19, vitamins, in general, are a safe, low-cost, and effective way of strengthening your immune system. Our immune system is responsible for fighting off deadly diseases, such as the dreaded COVID-19. Research shows improving nutrition helps support optimal immune function.
We are living in a time where none of us can completely eliminate our risk of contracting the virus, so a simple act such as drinking vitamins to protect your health is something that you can rely on right now. In search of vitamins online? Here are the best ones your body needs to stay healthy.
Vitamin A
Vitamin A supports cell growth and differentiation. It plays a critical role in the normal formation and maintenance of the heart, lungs, kidneys, and other organs.
Health benefits of Vitamin A:
Protects your eye from night blindness

Lowers your risk of certain cancers

Supports a healthy immune system

Reduces your risk of acne

Supports bone health
Sundown Naturals Vitamin A (soft gels)

Available on Herbspro
About: HerbsPro.com is your one-stop-shop for top brand nutritional supplements, vitamins, cosmetics, and pet care products. Currently, the company offers around 45,000 products from over 1,000 nationally renowned manufacturers.
Shop on Herbspro and Get 7% Cashback!
Also read: Men's Health: What Are The Best Vitamins For Men?
---
Vitamin B-12
Vitamin B-12 is critical in the metabolism of every cell in the human body. It's an essential vitamin that is necessary for red blood cell production, brain function, and healthy nerve tissue.
Health benefits of Vitamin B-12:
Prevents anemia

Prevents major birth defects

Supports bone health

Prevents osteoporosis

Reduces risk of macular degeneration

Improves mood and symptoms of depression
GNC Vitamin B-12 500 MCG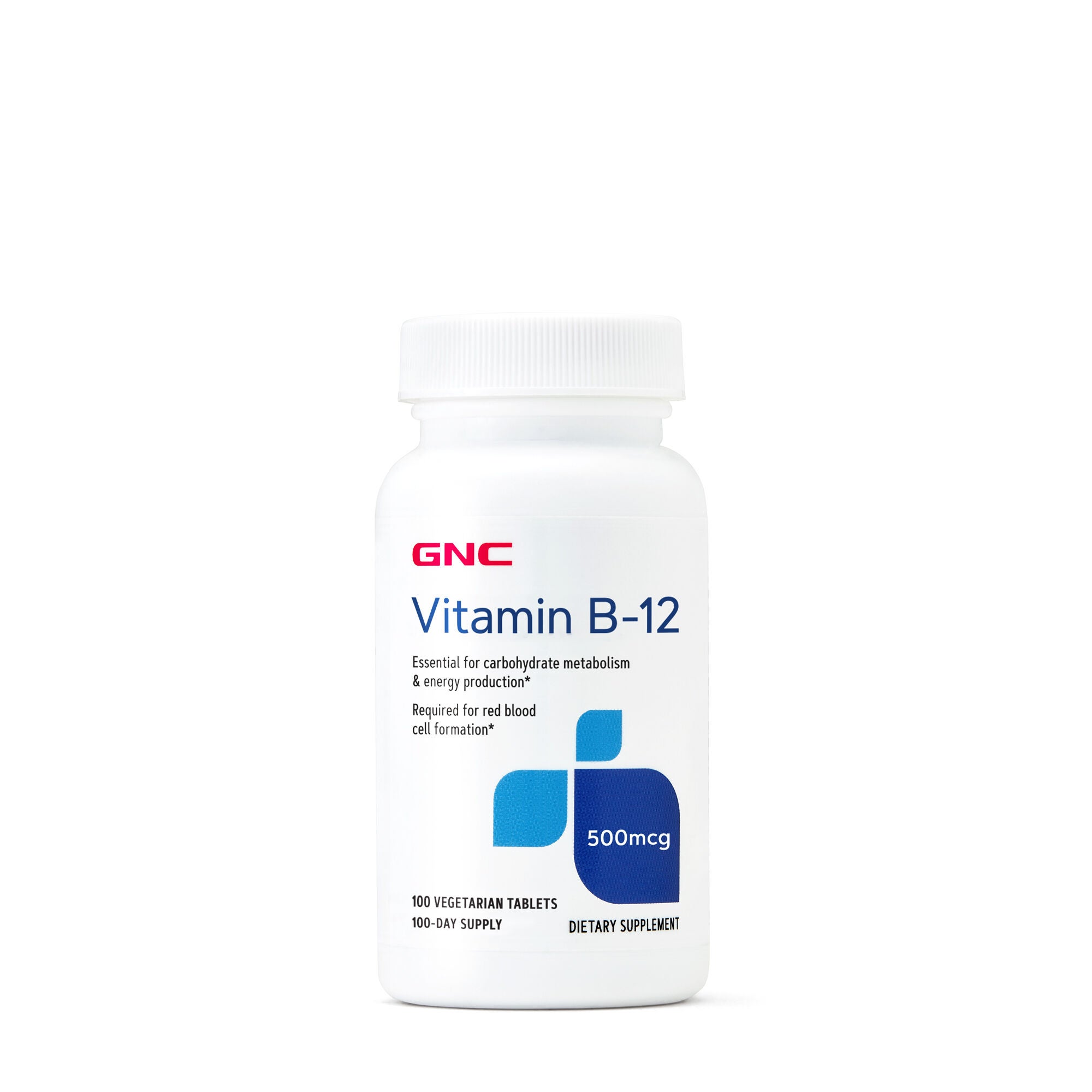 Available on GNC
About: GNC offers a wide variety of health and nutrition-related products, including vitamins, supplements, minerals, herbs, sports nutrition, diet, and energy products.
Shop on GNC and Get 1.75% Cashback
Also read: Top 5 Vitamins and Supplements For Healthy Glowing Skin
---
Vitamin C
Vitamin C is necessary for the growth, development, and repair of body tissues. It's also involved in many body functions, including the formation of collagen, absorption of ion, and maintenance of bones and teeth.
Health benefits of Vitamin C:
Reduces the risk of chronic diseases

Helps in managing blood pressure

Lowers risk of heart disease

Reduces blood uric acid levels

Prevents gout attacks

Prevents iron deficiency
Nature's Bounty Vitamin C 500 MG (100 tablets)
Available on eVitamins
About: eVitamins is the place to shop for the best value vitamins, nutritional supplements, herbs, skincare, natural beauty, and more.
Shop on eVitamins and Get Up To 4.5% Cashback!
Also read: The Best Vitamins To Boost Your Family's Immune System
---
Vitamin D
Vitamin D plays a big role in your nerve, muscle, and immune systems. You can get Vitamin D in three ways: through your skin, from your diet, and from supplements.
Health benefits of Vitamin D:
Supports teeth and bone health

Supports the immune system

Supports brain and nervous system health

Supports lung function and cardiovascular health
Country Life Dry Vitamin D (100 tablets)
Available on iHerb
About: iHerb specializes in supplements and offers an extensive range of health and wellness products.
Shop on iHerb and Get Up To 3% Cashback!
---
Don't let your health take a back seat! Make sure to get your vitamins through ShopBack to get cashback!
---
ShopBack is a Cashback reward platform that allows savvy shoppers to earn a portion of their online spendings as Cashback. You get all the best deals and discounts from your favorite online stores and earn Cashback that you can easily payout to your bank account. Join ShopBack now to make the best experience out of your online shopping.
Recent posts
Search
ShopBack Stores in Other Countries