Sneaker Fanatics Top Picks From Adidas, Nike And Puma 2019
, 3 years ago
7 min

read
1379
Dreamchasers wear sneakers. If you've been dreaming of owning the trendiest sneakers in 2019, this sneaks-tastic guide will make your dream a reality. Here is a rundown of the must-have sneakers from Adidas, Nike and Puma this 2019 that will help you up your style game.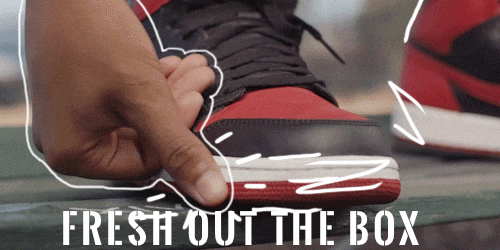 Check out the latest fashion deals from ShopBack Philippines here!
---
Adidas: Dare To Create
Creativity that dares to go beyond the ordinary defines Adidas latest foothold on the sneakers industry. With the collection of the coolest Adidas sneakers in 2019, it can be tough to select which are trendiest. However, Adidas fans have their favourites and the top 4 sneakers to grace the planet are here.
Adidas offers up to 14.0% Cashback when you shop via ShopBack!
Adidas Ultra Boost 2019
Ultra-popular is the Adidas Ultra Boost 2019, making a comeback with a brand new look for the ultimate running shoes. It boasts a complete re-design from the original Ultra Boost sneakers but still maintains the signature Boost cushioning that made these sneakers famous.
With unparalleled comfort and extreme flexibility, the Ultra Boost collection is a must-have for all runners. Better yet, the lightweight sneakers come complete with Primeknit uppers and Continental rubber outsole for optimum performance.
For Men: Adidas Ultra Boost Futurecraft Tailored Fibre Clover Sneakers
For Women Adidas Ultra Boost Multi-Purpose Sneakers
Price: from P9,300
Adidas Falcon
Bringing back the spirt of music and fashion in the '90s is the Falcon with bold colours and a chunky design. These soft mesh add a touch of delicacy to the shoes amidst the agressive swerves and shapes. Suede overlays and leather gives dimensions and layers to the shoes which makes it look so great on your feet. For the sneaker fanatics who are looking for a pair of everyday sneakers, this are your go-to!
Price: from P5,500
Adidas Continental 80
Taking us a further decade back, the Continental 80 is inspired by the retro trainers in 1980s. The leather shoes feature a swooping two-tone stripe and a distinctive split rubber cupsole that's built for a comfortable, flexible feel.
Price: from P5,300
Adidas Hard Wired Pack Football Boots
Not your everyday wear shoes, these football boots cum sneakers will wow anyone who loves Adidas. Even non-football fans would want a pair. For 2019, the updated neon looks of Nemeziz, Predator, X and Copa sparks ultimate creativity.
Each design poses the question of which creator will you be. The Nemeziz seeks to make the game tick with timeless class and precision. Next, the Predator aims to destroy the game with crazy footwork. Choose the X to control the game and be the opponent's greatest threat. Finally, the Copa gives the wearer stupendous speed and explosive power.
Price: from P6,695.00 on Lazada
Nike: Just do it.
Really, just do it. Just buy the sneakers you love before others do. On top of their game for 2019, Nike has released trendsetting sneaks that makes other green with envy.
Shop Nike sneakers via ShopBack here and earn up to 14.0% Cashback!
Nike Air Vapormax 97
Light as air and extremely flexible, these trendy sneakers looks super cool in person and adding that extra swag to your styler. What's unique about Air Vapormax? The feeling of running on air, achieved by new innovations by Nike. The stretch textile and synthetic function contributes to its featherweight construction and the rubber pods in high-wear areas helps enhance the durability of the shoes.
The muted golden colourway is easy to pair with any outfit and a hot favourite amongst fashionistas.
Price: from P8.095
Nike Air Vapormax Premier
In love with Air Vapormax? Then, the Air Vapormax Premier will knock your socks off. The hi-top sneakers are designed with a high cut upper that fastens with a leather touch strap fastening. Furthermore, the high performance shoes have a mesh overlay that wraps around the midfoot for extra support. Beyond its visionary style, the Premier boasts signature rubber outsole and segmented pod detailing. The chic design of this pair of shoes makes it suitable for both men and women to add to their collection .
Price: from USD242
Nike Air Zoom Series
Hooray for runners! The latest Air Zoom series offers not one, but three different pro-running sneakers to sweep you off your feet. The Nike Zoom Pegasus was voted as the most popular running shoe in the market. What's zoom-tastic about it is the full length Zoom Air unit and the cushioned midsole. No wonder, it's also known as Nike's everyday trainer.
Under the Air Zoom series, there is the Nike Zoom Fly 3 for racing. And the Nike Zoom X Vaporfly Next% for marathon runners. Both shoes boast superior innovation-for-speed technology.
Price: from P6,745
PUMA: Forever Faster
With a new brand platform, Forever Faster, PUMA never ceases to amaze the world with its sports brand image and latest designs.
PUMA Basket Patent X BTS
Pop megastars, BTS has collaborated with Puma to debut their sneaker collection. Then sneakers uses a classic Puma design while redefining it with that BTS element. The EVA midsole provides added cushioning and support and coupled with the rubber outsole that provides grip and traction, this pair of sneakers is a must-have for all BTS fans.
Now you know why BTS looks so good when they are performing their dance moves all over the world.
Price: from P2,558.00
PUMA RS-X Bold Sneakers
Futro – the fancy slang for the collision of future and retro, is appropriately expressed in the RS-X Bold. A bold mix of colours and cutting edge design puts this as one of the top favourites for fans of Puma. And even fans of other brands. The ultra-cushioned running tech from the 1980s gets a makeover and makes its comeback with an in-trend bulky design.
This is sure to be an icon in the sneakers world and we think many designs will be inspired by this from now on!
PUMA Hello Kitty
Guys can take a break as we feature something for the ladies. These cutesy Hello Kitty sneakers by PUMA is a whimsical take on sports and style. The soft suede upper with iconic Hello Kitty print in bright red and white is a classic that all fan girls will love. For mothers with a baby girl, you can even get a matching pair for your kid because there's no better feeling than being dressed in the same shoes as your kid. Best of all, it's available in suede classic white and bright red.
Price: from P7,500.00
Puma Thunder Nature Sneakers
Inspired by the '90s CELL silhouettes, the Thunder Nature makes a resounding fashion statement. Fusing retro design with futuristic runway style, the pair of shoes will be a lovely addition to your sneaker closet. Choose from unique colour combinations with nature-inspired tonal overlays for that extra vibe to your outfit.
Where To Shop For Sneakers
Find your favourite sneakers online at the Adidas, Nike and PUMA and earn cashback of up to 14% while you're at it!
Note: The information presented in this article is correct at the time of publishing and may be subject to change without prior notice.
Featured Image Credit: asos.com and @adidasfalcon (Instagram)
---
Recent posts
Search
ShopBack Stores in Other Countries