7 Nostalgic Candies That Will Take You Back To Your Childhood
Mark, 6 months ago
3 min

read
780
Remember when your mom used to buy you sweet treats from Candy Corner?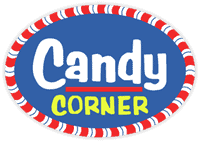 Nothing evokes beautiful childhood memories more than candies! No matter where you are in life right now, when you taste a certain candy, it automatically brings you back to your happy-go-lucky days of being a kid. Your tender age won't just be complete without having the habit of snacking over candies. Candy and childhood just go hand in hand.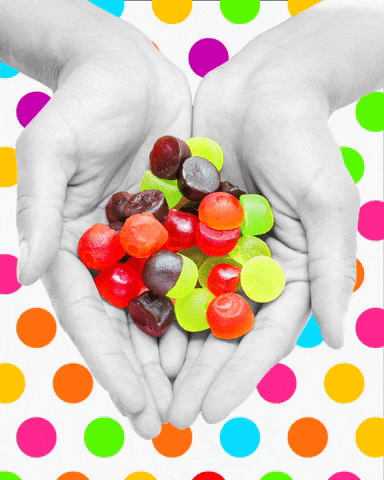 Perhaps, these sweet treats from Candy Corner, the country's #1 retailer of premium candies and chocolates, will remind you of your carefree childhood days.
7 Nostalgic Candies That Will Take You Back To Your Childhood
1. Wonka Nerds Grape Strawberry (46.7g x 3pcs)
You didn't grow up in the Philippines if you haven't had a taste of Wonka Nerds! These grape & strawberry-flavored candies will surely make you relive your childhood—not to mention its tiny, tangy, and crunchy texture that's sooo damn satisfying in the mouth!
Price: P179.25 (+ 3.5% cashback)
2. Hubba Bubba Bubble Tape Original (4pcs)
Who still remembers the pleasure of pulling out the Hubba Bubba Bubble Tape from its pack as if it's an actual tape? This 6-feet bubble gum tape is the perfect gum for challenging friends to bubble-blowing e-games!
Price: P384 (+ 3.5% cashback)
3. Wonka Gobstopper Theater Box (141.65g x 3pcs)
Remember how much we all struggled biting these treats way back but we didn't care because they're so delicious? These round, hard candies may break your jaw, but they're extremely addicting you'll undoubtedly finish the whole pack in one sitting.
Price: P360 (+ 3.5% cashback)
4. Airheads Box (60pcs)
Oh what fun it is to be treated with candy bars when you were a kid! The Airheads Box comes in mouthwatering 60 bars with a variety of fruity flavors: orange, blue raspberry, cherry, watermelon, grape, and white mystery minibars.
Price: P1,200 (+ 3.5% cashback)
5. Warheads Extreme Sour Hard Candy (56g x 4pcs)
The Warheads Extreme Sour Hard Candy has been a crowd favorite for so many years—and for a good delectable reason. It's available in a plethora of flavors: watermelon, blue raspberry, lemon, black cherry, and green apple. Can you survive the sour while savoring the sweet? Up to you to discover.
Price: P599 (+ 3.5% cashback)
6. Albanese Sour Gummy Bears (100g x 4pcs)
Gummy bear lovers will never forget the classic gummy bears from Candy Corner. A single Albanese Sour Gummy Bears pack has 12 treats that come in different fruit flavors: strawberry, orange, lime, cherry, mango, pineapple, lemon, green apple, watermelon, pink grapefruit, blue raspberry, and grape. Nothing can stop you from eating these gummy bears because who doesn't love flavorful sweets, right? 
Price: P319 (+ 3.5% cashback)
7. Sour Belts Collection (600g)
This list will not be complete without the iconic sour belts. Sour belts are fun to eat because you can totally go crazy with it. Whether you lick them first before chewing or not, these sour, sugary treats will surely give you major childhood flashbacks!
Price: P550 (+ 3.5% cashback)
Despite all the things that have changed over the years, the feeling that these candy treats gave you a long time ago is still the same. Have a great time munching on these nostalgic Candy Corner treats with your family and friends at home. Make sure to shop through ShopBack to get cashback. Learn how you can earn money when you shop for your candies here.
---
ShopBack is a Cashback reward platform that allows savvy shoppers to earn a portion of their online spendings as Cashback. You get all the best deals and discounts from your favorite online stores and earn Cashback that you can easily payout to your bank account. Join ShopBack now to make the best experience out of your online shopping.
Recent posts
Search
ShopBack Stores in Other Countries