How to Apply For Passport: Your Essential Guide on How To Do It Right and Easily
Liezl Dunuan, 2 years ago
9 min

read
206
Ten years ago, applying for a Philippine passport was considered as one of the most arduous processes anyone can go through. With all the documentary requirements, not to mention the amount of time and resources one has to spend, this important travel document was not within reach for ordinary Filipinos.
These days, thanks to the advent of technologies, getting that coveted travel document is made easier and therefore more accessible. And just in time, when more and more millennials who have the purchasing power are seeking to expand their travel experiences outside of the country.
Here is your essential guide on how to get a passport in the Philippines, which includes a list of requirements, and practical tips to make it as smooth as possible.
What are the Documentary Requirements?
New/First-Time Applicants
Those applying for passports can be classified into two groups – new or first-time applicants and applicants for renewal. For both groups, personal appearance is required. Each group, however, has its own set of documentary requirements which must be prepared or acquired BEFORE the personal appearance schedule at the consular office.
For adults, here are the core requirements (according to the Department of Foreign Affairs website):
Confirmed Online Appointment – at the nearest consular office
Personal appearance – at the nearest consular office
Accomplished Application Form – to be accomplished online via the DFA website
Original copy of Philippine Statistics Authority (PSA) Authenticated Birth Certificate on Security Paper

Married Females who want to use their spouse's last name must submit an Original copy of PSA Authenticated Marriage Contract on Security Paper or Report of Marriage
Local Civil Registrar Copy may be required if PSA Birth Certificate is not clear or cannot be read

Valid Government issued ID with 1 photocopy – below is a list of valid IDs. Applicants are advised to present as many valid IDs they may have.

Social Security System (SSS)/ Government Service Insurance System(GSIS) Unified Multi-Purpose Identification (UMID)Card
Land Transportation Office (LTO) Driver's License
Professional Regulatory Commission (PRC) ID
Overseas Workers Welfare Administration (OWWA) / Integrated Department of Labor and Employment (iDOLE) card
Commission on Elections (COMELEC) Voter's ID or Voter's Certificate or Voter's Registration Record from COMELEC Head or Regional Office
Philippine National Police (PNP) Firearms License
Senior Citizen ID
School ID (if applicable)
If the applicant is applying from overseas, residence cards or IDs issued by host country may be presented.
For minors (under 18 years of age), it is important to note that at least 1 parent or legal guardian must accompany the minor child in the personal appearance. Here are the documentary requirements for minors:
Confirmed Online Appointment (if applicable)

Children 7 years old and below do not need to have an online appointment. They can avail of the courtesy lane together with their parent/s and minor siblings.

Accomplished Application Form
Personal Appearance of the minor applicant and either parent or authorized adult companion
PSA Birth Certificate

Local Civil Registrar Copy may be required if PSA Birth Certificate is not clear or cannot be read.
Marriage Certificate is required if only one parent is accompanying the child.

If parents are unmarried, an Affidavit of Support and/or Consent executed by the Mother will be required if she is not accompanying the child.
If Affidavit of Support and/or Consent is executed abroad, it must be authenticated by the Philippine Embassy or Consulate.

Passport or Valid Government issued ID of either parent with one (1) Photocopy – see list of valid IDs above
School ID (if applicable)
Additional supporting documents are required for special cases such as not having birth certificates or having been registered late with the PSA, or minors not accompanied by their parents, or illegitimate children and others. The DFA website has the list of supporting documents required on their website.
Applicants For Renewal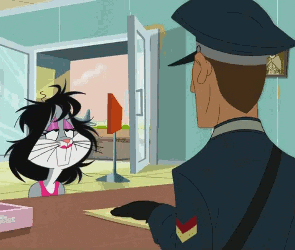 Only existing holders of Philippine biometric passports: maroon for regular, red for official and blue for diplomatic can apply for renewal. Renewal ideally should be filed at least 6 months before your passport expires. Holders of older versions of the Philippine passport which are likely expired are considered NEW applicants. They have to follow the requirements for new applicants.
Both adult and minor applicants for renewal need to secure a confirmed online appointment, accomplish the application form, make an appearance, and bring the original copy of the passport with a photocopy of the data page.
Adult applicants no longer need to bring any other valid IDs or PSA documents when processing for renewal. In cases of lost passports, whether they are expired or valid, these would be considered new applications. They also have to provide supporting documents such as police reports and affidavits of loss, as well as pay a penalty fee.
Minor applicants, on the other hand, are still required to bring a PSA birth certificate, their parent's marriage certificate if only one parent is accompanying the minor, the parent's passport or valid ID with 1 photocopy, and their school ID, if applicable.
Tips and Tricks in Passport Application
Now that you know what documents you need to prepare for your application, don't waste any time having them processed. In most cases, getting a PSA birth certificate may be the biggest hurdle especially if what turns up is deemed unreadable or not clear. So, the earlier you file this, the better.
Make sure all of your documentary requirements are kept safe in one place until your personal appearance. It is also a good idea to make photocopies of these documents and keep these aside just in case something happens to the original copies. Then you can start by booking an online appointment at the nearest consular office.
1. Schedule an Online Appointment
One of the good things about the Philippine passport application process is its Online Appointment System. Once you have your documents ready, go to the Passport.gov.ph site, and click on Schedule an Appointment. Please take note that you need to have an active Gmail or Yahoo email account, where you will receive your appointment confirmation and other important details.
Choose the consular office for your appointment, then it will take you to the calendar of appointment slots. You will find out at this point which dates are still available. Choose the date and time that is open and is best for your schedule and do so quickly. The system will only hold it for 15 minutes. As there may be other people online, your favoured slot may be lost if you are too slow.
If the system says slots are not available, don't lose hope just yet. Try refreshing the page – sometimes slots are released when these appointments are not confirmed because payment was not made on time. Take note that new slots are added every day at 12 noon, and at 9 pm so it is advisable to go online at these times. If all else fails, try to search for appointments at other sites, like regional offices.
2. Fill up the Online Application Form
Once you have your appointment chosen, the system will now ask for your personal information. This forms part of your passport application form so please make sure what you provide is accurate and jives with what is in your documents.
The first part of the form is your contact information which includes your mobile phone and email address. Personal information such as your full name, civil status, date of birth and place of birth will also be asked. Family information comes next, and it is important you provide your father's full name and your mother's full maiden name. If you are married, they will also ask for your spouse's name.
Remember that you must provide a working email address with Gmail or Yahoo. Other email addresses are currently incompatible with the online system. Make sure to complete your form within 15 minutes, otherwise, the system will refresh and you may lose your appointment slot.
3. Pay the passport fees
Once you have completed the online form, the system then proceeds to the payment section. Fortunately, pre-payment is already made available. After choosing the type of processing you want – Regular: PhP950 and Expedited: P1,200 – you can click on Pay Now. You will see the list of authorized payment centres, the total amount you need to pay, and a note about an additional P50 service fee for the transaction. This will generate a payment reference number for your passport application, which is sent to your email address.
Please check your email and take note of your payment reference number. Also, remember that you are given 24 hours to settle the payment or your slot will be forfeited.
After payment, make sure you keep the transaction receipt. Check your email again for your appointment confirmation, along with a PDF of your application form, important reminders, and your receipt.
4. Appear at the Consular Office
With all your documents on hand, arrive at the consular office 30 – 45 minutes earlier than your appointment. Latecomers will not be allowed to enter. Make photocopies of all your original documents and bring them as well.
Dress appropriately as your photo will be taken during the appointment – no sleeveless tops, no plunging necklines, no halter and see-through tops and the like. Don't wear jewellery or too much make-up. Glasses and contact lenses are asked to be removed when the passport photo is taken.
Pay attention to all the information that is being asked of you or confirmed during the appointment. Remember that you are responsible for checking that all your data is correct. Your biometrics will also be taken – fingerprint scans and digital signatures.
Once you have finished all the steps, they will let you know when your new passport will be ready for pick-up. You can also opt to have your passport delivered for an additional courier fee.
Have Passport, Will Travel
There you go – a thorough guide in getting your passport issued or renewed. You don't need to go anywhere else. So what else are you waiting for? Enjoy the perks of having this coveted travel document and book that much-deserved overseas trip now.

Recent posts