Want to Make Homemade Pizzas? Start with These 5 Beginner Pizza Recipes
Mark, 8 months ago
7 min

read
1146
Need a homemade pizza treat that's easy to make? These simple recipes do just the trick!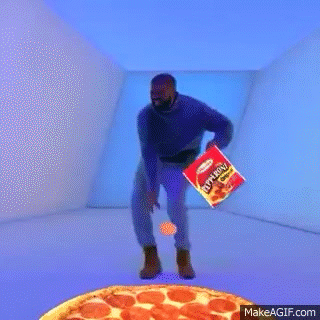 Making pizza isn't hard per se, but it can be intimidating. All of us have been there, and I can tell you from experience that it's easier than it seems. Don't worry even if you've never opened a box of dough or a package of yeast – you've got this! Starting with the most simple homemade pizza recipes is the key to learning the basics.
Here Are Easy Homemade Pizza Recipes To Try At Home
Sisig Pizza
This pork sisig pizza is full of mouthwatering flavor, with only a fraction of the work.
Ingredients:
Instructions:
Preheat the oven to 400.
Meanwhile, place the pizza dough on a flat surface. Pour the Alfredo sauce over the pizza dough and spread it all throughout equally.
Arrange the sisig over the Alfredo sauce. This is best done using your hands (it will be better if you wear plastic gloves during the process).
Arrange the onion and sliced finger chili on top. Sprinkle chili flakes all over the pizza.
Put the pizza in the oven. Bake for 20 minutes.
Remove from the oven. Slice.
Serve. Share and enjoy!
(source: panlasangpinoy.com)
---
Easy Veggie Vegan Pizza
If you're a sucker for veggies, you'll love this no-fuss vegan pizza.
Ingredients:
No-Knead Crust:
1 tsp active yeast
1/2 cup (125 ml) warm water
1 tbsp flour
1 1/4 cup (156.25 g) flour unbleached white or a combination of white and whole wheat
1/3 tsp (0.33 tsp) salt
1 tsp olive oil
1/2 tsp (0.5 tsp) dried oregano or other herbs
1/4 tsp (0.25 tsp) garlic powder optional
Pizza toppings:
Red Pizza sauce of choice
Sliced bell pepper
Sliced red onion
Thinly sliced white mushrooms
Sliced zucchini or other sliced veggies of choice
Sliced kalamata olives
2 cloves of garlic finely chopped
1 tsp extra virgin olive oil
Fresh basil
Pepper flakes
Instructions:
In a bowl, mix warm water, yeast, and 1 tbsp flour. Let it sit for a few minutes to activate.
Add 1 cup flour, salt, herbs and garlic, and olive oil and mix in. Add another 3 tbsp flour and mix in. Get your hands in there to mix and knead for a few seconds into a soft slightly sticky dough. Add another tbsp flour if needed. Gather the dough into a ball and let it sit for 15 minutes in a warm place.
Add a 1/2 tsp oil over the dough and spread with your hands. Gather the dough into a ball and place on a parchment-lined sheet.
Use a bit of flour to spread the dough into a 13 to 14-inch size oval. Spread it depending on how thick or thin you want the crust to be. Keep the edges thicker than the center. Let it sit for a few minutes. Preheat the oven to 435 degrees F / 220ºc.
Spread the pizza sauce on the crust. Distribute the sliced veggies, mushrooms, and olives evenly.
Mix chopped garlic with a tsp of olive oil and a pinch of salt and oregano. Sprinkle over the pizza.
Sprinkle salt over the veggies. Sprinkle meltable vegan cheese on the veggies if using at this point.
Bake the pizza for 17 to 18 minutes or until golden on the edges. Sprinkle vegan parm of choice, chopped fresh basil, and pepper flakes. Slice and serve!
(source: veganricha.com)
---
---
English Muffin Pepperoni Pizza
When you're in a hurry to eat, here's a pepperoni pizza that's super easy to bake.
Ingredients:
8 pieces English muffins, sliced in half (horizontal)
6 ounces pizza sauce or spaghetti meat sauce
4 ounces (1 pack) pepperoni minis (or regular pepperoni, sliced)
1 cup mozzarella
3/4 cup cheddar cheese
Instructions:
Preheat oven to 350 degrees Fahrenheit
Scoop about 2 to 3 teaspoons of pizza sauce and spread over the sliced English muffin.
Arrange about 2 tablespoons of mozzarella cheese and a tablespoon of cheddar cheese on each muffin.
Top with a generous amount of sliced pepperoni.
Place the uncooked English Muffin Pepperoni Pizza in a baking tray. Bake for 10 minutes.
Serve. Share and enjoy!
(source: panlasangpinoy.com)
---
Hawaiian Pizza
Pineapples on pizza? YES PLEASE!
Ingredients (Pizza Crust):
2 1/4 tsp yeast
1/3 cup water, Warm
3/4 tsp salt
1/4 tsp dry oregano leaves
1 cup of water, cold
3 1/4 cup all-purpose flour + 1/2 cup for dusting
1 1/2 tbsp corn oil
1 tbsp + 1 tsp sugar
1/4 cup cornmeal (or ground corn chips)
Olive oil for greasing the pan
Ingredients (Pizza):
4 pcs shoulder bacon, sliced into squares
3 pineapple slices, cut into cubes
3 tbsp tomato puree
1/2 white onion, finely chopped
1/2 cup Colby cheese, grated
1/4 cup parmesan cheese, grated
1/2 cup mozzarella cheese, grated
Salt
Freshly ground black pepper
Instructions:
Mix yeast and 1 tsp sugar on warm water, set aside until very bubbly.
Now combine the rest of the ingredients for the crust but using only 1 1/2 cup of flour with the yeast mixture.  Mix with a spatula until it forms a batter.
Now slowly add the remaining flour and start kneading in a floured surface (don't knead the dough too much that the texture is tough)
Now place it in a big greased bowl and cover it with a cling wrap, make sure it will handle twice the size of the dough.  Place in a warm location (I usually place it in an oven preheated to 60C then turned off) for around 45 minutes or until it doubled the size.
Once doubled, remove from container, deflate and continue to knead, flatten using a rolling-pin make sure it is at your desired thickness (I will make this one thicker than normal), place it in a well-greased pan, brush with oil and dust with cornmeal.
Place your toppings brushing the dough with olive oil initially and finalising with the three slices of cheese. Let it rest for 15 minutes.
Place in a preheated oven at 230C for 15 to 25 minutes depending on the thickness of your crust.
(source: angsarap.net)
---
Chocolate Pizza
This sweet chocolate pizza is a good ending to any meal that kids and adults enjoy.
Ingredients:
3 tbsp granulated sugar
8 oz pizza dough
2 tbsp melted butter
1/2 Nutella
1/2 chopped Reese's Peanut Butter
1/2 Reese's pieces
1/4 peanuts
Instructions:
Preheat oven to 450°. Sprinkle about half the sugar onto a clean surface.
Place pizza dough on sugar and spread the remaining sugar on top.
Roll pizza dough out into an 11″ circle.
Transfer dough to a large baking sheet and poke all over with a fork, then brush with melted butter.
Bake until golden, 12 to 15 minutes. Let cool slightly.
Spread Nutella all over the crust, leaving a 1″ border around the edge.
Top with chopped Reese's Peanut Butter Cups, Reese's Pieces, and peanuts.
Serve warm.
(source: delish.com)
---
---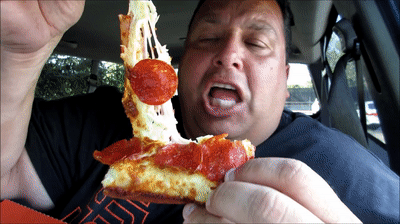 Share these recipes with your family and friends!
---
ShopBack is a platform that allows users to earn up to 30% cashback every time they make an online purchase from 500+ stores like Lazada, Qoo10, Shopee, Foodpanda, Agoda, and more. ShopBack is free to join and is available on desktop, app store, play store and on the browser extension. Learn more here.
Recent posts
Search
ShopBack Stores in Other Countries