10 Filipino Childhood Snacks From the Early 2000s That Will Give You Major Nostalgia
Mark, 2 months ago
3 min

read
3860
Remember the iconic Tini Wini cookies?
Back in the early 2000s, supermarkets and convenience stores in the Philippines had their shelves stocked with well-loved snacks that will hold a special place in our hearts. These snacks—from chichiryas like Nooda Crunch, popular mini cookies like Tini Wini, mouthwatering drinks like Jungle Juice, and more—were staples during recess and after school merienda. And whether you admit it or not, most of us would even secretly eat these snacks during class hours when the teacher isn't looking our way. That's just how good these snacks were before!
Because we're feeling nostalgic (and we know you are too!), we've rounded up the top 10 Filipino childhood snacks from the early 2000s that will surely give you major nostalgia!
10 Filipino Childhood Snacks From the Early 2000s That Will Give You Major Nostalgia
This popular childhood snack has since been discontinued, but if you've ever eaten Tini Wini cookies when you were young, you know what the hype was about!
---
Nooda Crunch is like the famous pancit canton that we all love except you no longer have to cook it.
---
Aside from Zesto, Jungle Juice is one of the most popular drinks back in the early 2000s. There's just always that one kid in class who has this drink.
---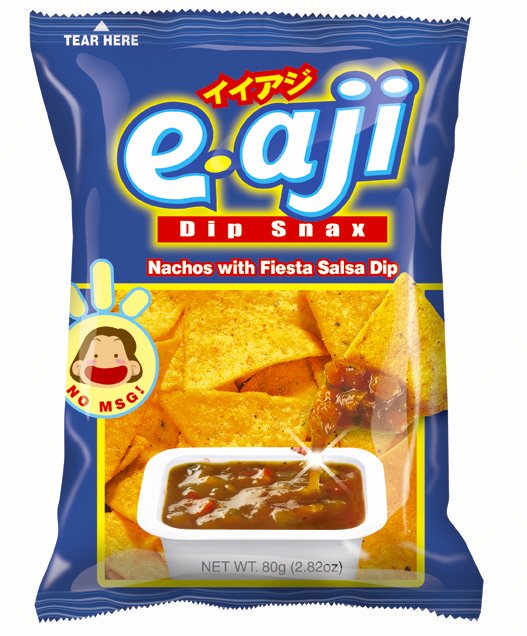 The joy of getting chips and dip in one E-aji pack will always be priceless.
---
TofiLuk chocolate was very popular back then and we bet even our parents secretly ate this when we weren't looking!
---
Who could forget about the irresistible taste of Cubee wafer snacks? TBH, Cubee Vanilla Fudge will always remain top-tier. Sorry, Cubee Cookies & Cream fans!
---
Bazooka was every kid's favorite gum as it's flavorful and it comes with cool comic strips about the characters Bazooka and his friends.
---
Remember the iconic triangle tetra pack of Sunkist? Sadly, we couldn't find a photo of it on the internet. HELP US FIND IT!
---
You know your childhood is complete if you had Bubble Jug at least once in your life.
---
Chamyto is no longer available in the market but we will never forget this sweet and oh-so-delish lactobacillus drink!
---
Did we miss anything? Let us know what other childhood snacks you've been craving!
Share this list on Facebook
---
ShopBack is a Cashback reward platform that allows savvy shoppers to earn a portion of their online spendings as Cashback. You get all the best deals and discounts from your favorite online stores and earn Cashback that you can easily payout to your bank account. Join ShopBack now to make the best experience out of your online shopping.
Recent posts
Search
ShopBack Stores in Other Countries