Famous Philippines Cocktails You Can Make With 3 Ingredients or Less! with Boozy
Leon Chan, 3 years ago
5 min

read
13371
The San Miguel brand of beer, probably the single most popular alcohol export the Philippines has blessed the world with. With an alcoholic product being the nation's most famed produce, you can be sure that the Filipinos are more than just fond consumers of alcoholic beverages. The Philippines loves its strong drink. It is not a rare occurrence that you'll spot sari-sari (convenience) stores and it's great following of crowd outside sharing a bottle of hard liquor.
With the Philippines being the world's biggest market for Gin, it just shows how alcohol has paved its way into the Filipino culture.
Skip the Gin bottle! Filipinos might already be familiar with these cocktails but to all the foreign readers, these drinks require no skills of a mixologist nor extravagant apparatuses! Check out these easy Filipino cocktails you can make right in the comfort of your home with alcohol delivery from Boozy!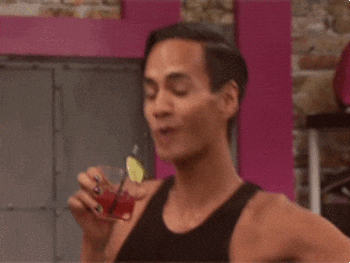 Gin Pom
Claiming over 40% of the world's consumption of Gin, the Philippines is consuming it either as a shot of bilog gin or a chase down of mixer that compliments the notes of this alcohol. In this case, use the litro or concentrated powdered packets of pomelo juice. The traditional Gin Pom is simply made by mixing (traditionally used) bilog gin and litro packs of pomelo juice. That's all to it – 2 ingredients, 1 wondrous of a drink. In this time and day, modern renditions of this drink can often be found by using gin of your choice and simply an addition of pomelo juice, not necessarily in the litro packet form.
Punyeta
**Punyeta can be viewed as an expression of anger or surprise
The origin of the name of this drink remains relatively uncertain: whether the potency of it makes you go punyeta or the hangover that comes after is so bad that it makes you want to scream punyeta, we'll leave it to the floor to decide.  Some might even argue that the punyeta takes on the appearance of the Long Island Iced Tea, it is so because of the use of ice tea and rum in the two drinks! Traditionally the drink is made with powdered iced tea, but it is now common to use already-made iced tea. White rum, iced tea and to top everything off, a splash of pineapple juice! Adjust each portion accordingly to taste.
Expired
The color of this drink is characterized by its main ingredient, a beer native to the Philippines, the Red Horse. The pale lager that fills the majority of this beer cocktail is one of the many products by the aforementioned San Miguel Beer brand. Here comes the slightly obscure part of making this drink – menthol candy(ies) are also added to flavour the drink. Alike the Gin Pom, this drink is also traditionally mixed with the bilog gin but a gin of your choice would work just as well. Add the menthol candy at the end to watch it fizz away into a delightful cup of deliciousness!
Mestiza
The color of this cocktail reminds of a distasteful throwback to the time I gagged at a gulp of the infamous Graveyard Cocktail, but rest assured this is nothing but another tasty treat. Rum (dark preferred), Red Horse and a splash of coke is all you need for this summertime cocktail. Garnish with muddled wedges of lime for an added layer of flavour! Always practice caution whenever there's a cross mix of alcohol – beer and hard liquor, in this case, the drink could get real potent!
Fret not if you can't find some of these previously liquors by your corner shop. Boozy, Philippines' number 1 online alcohol retail shop is now on ShopBack to quench your insatiable thirst! Get alcohol delivered to you within 90 minutes if you're situated in Metro Manila!
Poison
'Look like the innocent flower, but be the serpent underneath' is just the line to describe how deceivingly harmless-looking this cocktail is. It uses the locally-made Ginebra San Miguel Blue (GSM Blue), iced tea, and what gives this drink its green hue, splashes of mountain dew to top everything off. Getting the GSM Blue might require a little scouring, but in any case, any vodka would work just as well!
Want a Boozy promo code? Quote 'BOOZY150' for a one-time only discount of PhP150 for your first order! Merchant's terms & conditions do apply!
Kagatan
Some start their day with a cuppa coffee and the slightly deranged ones do so with a shot of whiskey but what if you could get the best of both worlds? The Kagatan is the Filipino's brainchild of an alcohol mixed coffee drink – but better! Infusing coffee and condensed milk, some might even draw a comparison with its Italian counterpart, the Affogato, with the added alcohol component of course. In this case, rum is added to the coffee-condensed milk concoction to complete this dessert drink. A cocktail to round off a meal or one that starts the day, you be the judge.
Celebrate with Boozy
To celebrate Boozy's introduction to ShopBack, save even more with the time limited upsized Cashback percentage till 22 May 2018!
First time using Boozy? Quote promo code 'BOOZY150' and get Php150 off your first order. See something you like? Get it within a week if you're outside Metro Manila. Got a party emergency with the booze-running low? Get your orders delivered to you within 90 minutes if you're in the city!
Featured Image credit: Alex Block | Unsplash
Recent posts
Search
ShopBack Stores in Other Countries