Easy Homemade Ice Cream Recipes with Only 3 Ingredients or Less
Mark, 9 months ago
4 min

read
1198
"Ice cream chillin' chillin' ice cream chillin'…"
Did Blackpink and Selena Gomez's new song leave you craving some ice cream? Well, you're not the only one! If you've never tried your hand on making ice cream since the start of the community quarantine, you might be surprised by just how easy it is. 
Though it takes some time to make, most of your time will be spent on letting it cool in the freezer. Once you're done making ice cream, it's time to "get it, flip it, scoop it, like it, love it, lick it, do it like la-la-la!"
Short on ingredients? No worries! These easy homemade ice cream recipes use just 3 ingredients or less, so you can definitely make a sweet icy dessert just by using the ingredients you can find in your kitchen. 
Easy Homemade Ice Cream Recipes with Only 3 Ingredients or Less
Cookies & Cream Ice Cream
Ingredients:
Heavy cream

1 can condensed milk

Oreo cookies
Procedure:
Separate cookies and cream filling into two different bowls

Pour the cookies into a plastic bag and smash the cookies until they are crumbs

Combine crumbs and condensed milk in a bowl, mix together and set aside

In a bowl, whip your heavy cream with a hand mixer until stiff peaks form

Fold the cookie mix into the whipped cream and transfer to a deep baking dish. Top with additional cookie crumbs and cream

Freeze for 4 hours

Enjoy!
Source: Tasty
Mango Ice Cream
Ingredients:
2 large mangoes

1 can condensed milk

2 cups heavy cream
Procedure:
Slice mangoes and scoop flesh, discarding pit and skin

In a blender or food processor, process mango to an applesauce-like consistency

In a large bowl, combine mango pulp, condensed milk, and heavy cream

Using an electric mixer at low speed, beat mixture until it begins to thicken. Increase speed to medium and continue to beat for about 8 to 10 minutes or until stiff peaks form

While beating, squeeze a few drops of food coloring until the desired color is achieved

Transfer mixture into a 9×5 loaf pan. Cover with plastic film, lightly pressing the film against the surface of the cream mixture

Freeze for at least 6 hours or overnight

Serve frozen!
Source: Kawaling Pinoy
Chocolate Ice Cream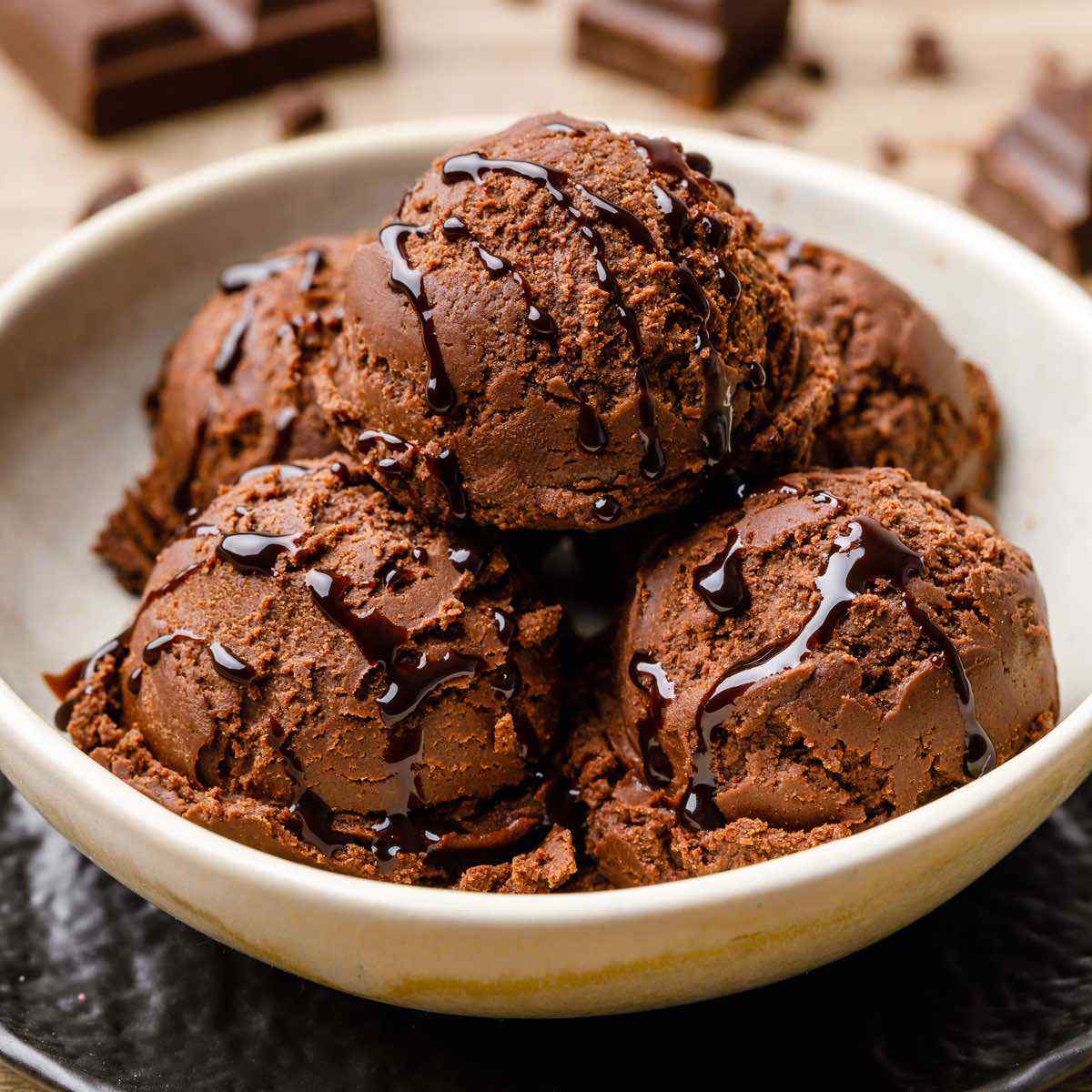 Ingredients:
2 cups heavy cream

½ cup cocoa powder

½ cup sweetener
Procedure:
Put all the ingredients in a blender

Blend on high until smooth and creamy

Pour in freezer safe container

Freeze for 4-6 hours

Scoop, serve, and enjoy!
Source: Almost Super Mom
Ube Ice Cream
Ingredients:
Purple yam

Whole milk

3 cups heavy cream
Procedure:
Powdered ube needs to be rehydrated before use in recipes. In a medium saucepan, combine the powdered ube and water

Heat to a simmer and stir until the mixture becomes thick. Remove from the heat and cool completely before using it into the ice cream

In a medium mixing bowl, whisk together the milk and granulated sugar until the sugar has dissolved

Stir in the heavy cream and ube extract

Mix in the cooled rehydrated ube and stir until completely combined

Churn according to manufacturer's directions, about 25 minutes. The ice cream will have a soft, creamy texture

If a firmer consistency is desired, transfer the ice cream to an airtight container and place in the freezer for about 2 hours

When ready to enjoy the ice cream, just scoop and serve!
Source: The Spruce Eats
---
Do you want to level up your ice cream experience? Why not put delish syrup and toppings on your homemade ice cream? You can shop a handful of ingredients from grocery stores on ShopBack and get up to 30% Cashback!
---
ShopBack is a Cashback reward platform that allows savvy shoppers to earn a portion of their online spendings as Cashback. You get all the best deals and discounts from your favorite online stores and earn Cashback that you can easily payout to your bank account. Join ShopBack now to make the best experience out of your online shopping.
Recent posts
Search
ShopBack Stores in Other Countries