Easy DIY Soju Cocktail Recipes To Try At Home
, 1 year ago
3 min

read
7488
How much better would it be if you made your own delicious soju cocktails at home?
Soju is a highly potent, famous alcohol in Korea that most often comes in a green bottle. In the Philippines, soju bottles are available mostly in convenience stores and supermarkets. You might ask: how does soju taste? What's so special about it? Nakakalasing ba siya? 
One bottle of soju has an alcohol content that ranges from 16.3% to 53% percent, so the likeliness of you getting drunk varies per bottle. In general, soju can be chugged as it is, but if you want to take your cocktail game up a notch, you can easily mix and match your fave fruits and other liquid staples with this beverage. Here are easy DIY soju cocktail recipes to try at home!
Easy DIY Soju Cocktail Recipes To Try At Home
Korean Yogurt Soju
Ingredients:
A yogurt cocktail might sound weird (and crazy) especially if you're new to soju. But it's actually one of the most flavorful cocktails you'll ever get to drink. Making your own Korean yogurt soju at home is just easy! You only need 3 ounces of soju, 3 ounces of Asian yogurt drink (plain or flavored, thawed if frozen), and 3 ounces of lemon-lime soda. FULL RECIPE HERE
---
Yakult Soju
Ingredients:
Who would've thought that a yakult drink could be paired with soju? This two-ingredient cocktail is one of the easiest cocktails to make! You just need to mix equal parts of yakult and soju—and VOILA! The minimum amount of work it requires to do means you might have more than one per day, so make sure your tiyan is okey enough to withstand the amount of yakult soju you'll be drinking! FULL RECIPE HERE
---
Lemon Soju
Ingredients:
Soju

Lemon juice

Sugar

Lemon slices
Lemon lovers, rejoice! Treat yourself with this delicious soju cocktail mix that you can make in no time. What's special about this particular soju mix is that it's fresh, invigorating and revitalizing—almost as innocent as a mimosa. Just mix soju, lemon juice, sugar, and some lemon slices to amp up your cocktail drink! FULL RECIPE HERE
---
Soju Bomb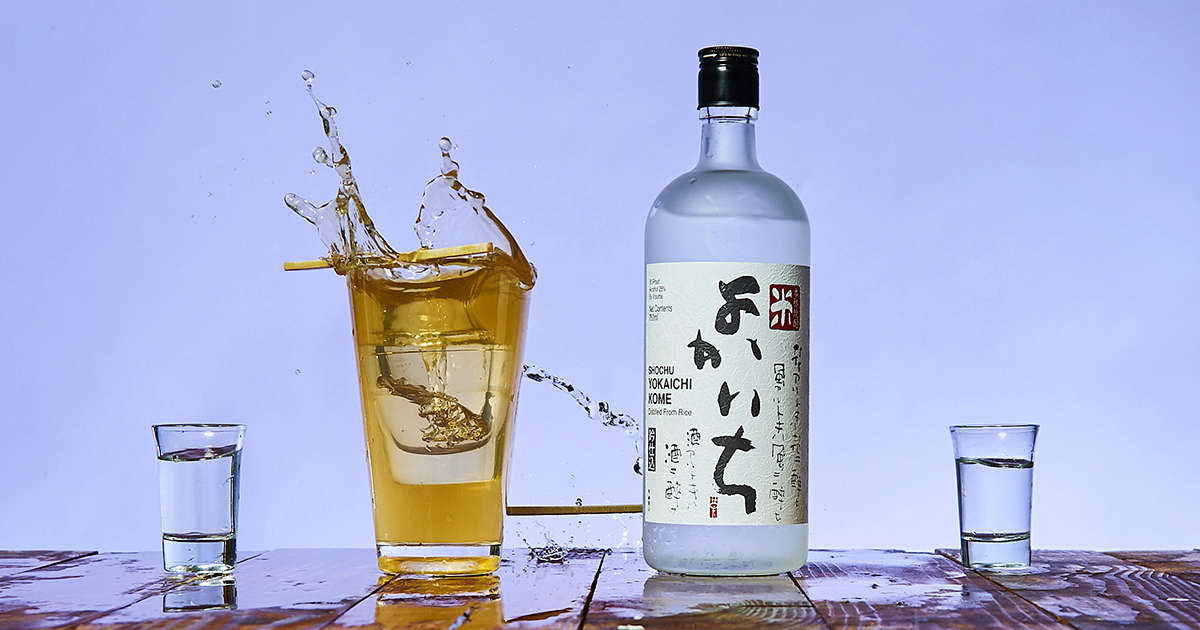 Ingredients:
Last but definitely not least on the list is the soju bomb! Soju bomb is usually paired with feathery light Korean beer which requires a very specific ratio of spirit to brew: three parts soju to seven parts beer, to be exact. Achieve this perfect formula and you'll understand why this soju cocktail is very popular! FULL RECIPE HERE
---
Shop for your cocktail ingredients on Platinum Food Service, Boozy, and more online stores and groceries through ShopBack (and get extra cash in return!). Learn how you can earn money while shopping here.
---
ShopBack is a Cashback reward platform that allows savvy shoppers to earn a portion of their online spendings as Cashback. You get all the best deals and discounts from your favorite online stores and earn Cashback that you can easily payout to your bank account. Join ShopBack now to make the best experience out of your online shopping.
Recent posts
Search
ShopBack Stores in Other Countries