LIST: Calming Products To Reduce Stress And Anxiety
, 1 year ago
3 min

read
1764
Feeling stressed and anxious lately?
Between a global pandemic that shows no sign of ending soon, nonstop protests, unemployment, sickness, and struggles with isolation that many of us face every single day, it can get pretty difficult to decompress and find a way to cope with stress and anxiety.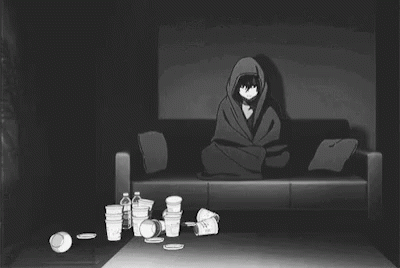 However, it's important to let loose and find the time to relax as stress affects your physical and mental health negatively. Regularly taking time to de-stress helps you keep going on with your daily routine without burning out. If you're struggling to relax and de-stress from reality, try these stress-relief products:
The Best Calming Products To Reduce Stress And Anxiety
For your hair loss and endless headaches
Stress is one of the biggest contributors to hair loss. According to studies, one of the best ways to supply the hair follicles with nutrients is by using a scalp massager. A scalp massager is a tool that promotes hair growth, at the same time, it's also a great alternative to your ointments as it relieves headaches.
Where to buy: Shopee
Price: P15
Shop now
Eliminate your negative thoughts, worries, fears, and anxiety through meditation. The best way to meditate is by listening to calming music while sitting on a comfortable meditation chair that's proven to mitigate symptoms of stress.
Where to buy: Lazada
Price: P1,249
Shop now
For boosting your immune system
Did you know that aside from keeping you calm, oil diffusers can also boost your immune system? If you want to reduce your anxiety and stress while keeping your health in check, get yourself an oil diffuser. Pro-tip: To maximize the benefits of your oil diffuser, use it for 1-3 times a day for up to 30 minutes per session.
Where to buy: Shopee
Price: P324
Shop now
For improving performance for your daily tasks
Stress balls are one of the most effective stress-relievers in the world. Aside from reducing stress, stress balls are also helpful in increasing productivity at home and improving your performance for your daily tasks.
Where to buy: Lazada
Price: P88.35
Shop now
For you to have a good night's sleep
The Creations Spa Essentials pain relief rub is one of the trending pain relief products right now—and for a good reason. It has a soothing aroma that's good for relaxing your mind, good for healing body inflammations, and good for enhancing your sleep efficiency.
Where to buy: Shopee
Price: P114
Shop now
Have aching muscles? A gun massager is the answer to your problem. A gun massager is a cost-effective way to increase blood flow to a specific muscle area, which can help reduce tension and inflammation that causes muscle pain.
Where to buy: Lazada
Price: P1,089
Shop now
---
Don't forget to shop for your stress-relief products through ShopBack to get CASHBACK! Learn how you can earn money while online shopping here.
---
ShopBack is a Cashback reward platform that allows savvy shoppers to earn a portion of their online spendings as Cashback. You get all the best deals and discounts from your favorite online stores and earn Cashback that you can easily payout to your bank account. Join ShopBack now to make the best experience out of your online shopping.
Recent posts
Search
ShopBack Stores in Other Countries