Bench Birthday Blowout Sale: 5 Cute Trendy Pieces To Wear in 2021
, 1 year ago
4 min

read
572
Bench Blowout Sale is here!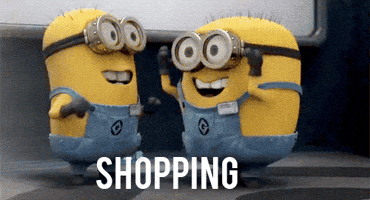 Usually, the latter months of the year are packed with dinner dates, trips to the mall, gift exchanges, and holiday parties. But this year is shaping up to be just like last 2020. So while you might have to do your annual get-togethers via Zoom, that doesn't mean that you can't still dress for the occasion (thank goodness!). Here are five cute trendy pieces to inspire you up to the end of 2021:
---
Note: All information is accurate at the time of writing and subject to change without prior notice. We recommend checking the official ShopBackwebsite for the latest information.
---
One of the smartest pieces of clothing anyone can ever own is a polo shirt. Why? It fits just any occasion. This one, in particular, is a reminder that a polo shirt can look not only cool and calm but also downright fresh and thrilling. I mean, your quarantine wardrobe could use a splash of color. Here's how you do it right.
They say the wide-leg pant is a classic trend that will never go out of style. And it's true, especially with these wide floral pants that are sure to bring out the best in you. Pair it with a white tee for an instant chill fashion style or with a pastel crop top for an easy, summer look.
There is a cool factor that is easily recognizable when wearing a bomber jacket. If you're a no-frills type of fella, this bomber jacket – which looks super bomb (pun intended) and comfortable – is exactly what you need when the chilly temperatures of ber months start creeping in.
Stripes of all kinds catch our eyes: preppy, minimalist, grungy, or ones that would make Where's Waldo proud. It's definitely a fashion statement that we'll never get sick of – and if you're in search of a cute striped tee to wear on any occasion you're attending, then this might be the one you're looking for.