BigDish Coupon & Sales in Philippines for March 2019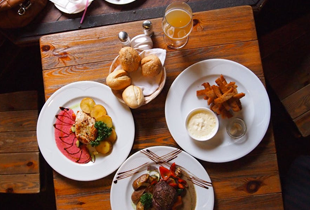 BigDish Promos + Cashback: Get Up To 50% Discount!
Save BIG with discounts up to 50% off your next table reservation booked on BigDish. BigDish terms and conditions apply. No code required. Valid for all customers.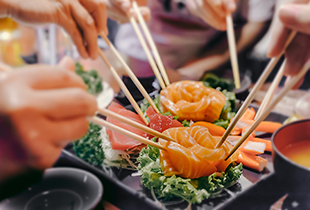 BigDish Healthy Eating Promo: Dine & Get Up To 50% Discount!
Choose to dine at a BigDish restaurant the next time you want to eat healthy and enjoy up to 50% savings on ALL deals. No minimum spend required. BigDish terms and conditions apply. No code required. Valid for all customers.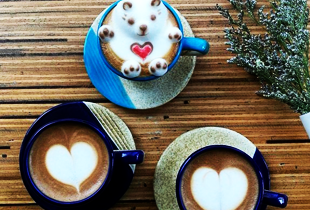 Commune Cafe Promo on BigDish: Get Up To 50% Discount Off!
Get up to 50% discount when booking a table at Commune Cafe. BigDish terms and conditions apply. No code required. Valid for all customers.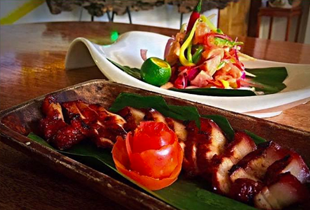 Special BigDish Promotion For LOBO Filipino Tavern: Get Up To 50% Discount Off!
Get up to 50% discount on meals at LOBO Filipino Tavern. BigDish terms and conditions apply. No code required. Valid for all customers.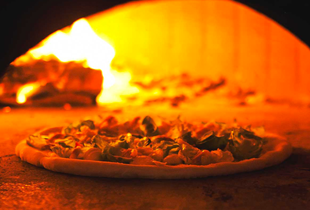 BigDish Promo For Motorino Pizza: Get Up To 50% Discount Off!
Get up to 50% discount on reservations at Motorino Pizza. BigDish terms and conditions apply. No code required. Valid for all customers.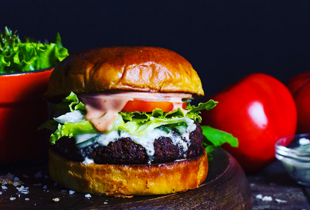 BigDish Promo: Get Up To 50% Discount Off Grind Bistro!
Grind Bistro Promo with up to 50% discount. BigDish terms and conditions apply. No code required. Valid for all customers.
Merchant's Special Terms and Conditions
ShopBack must be the last link you clicked in order to get Cashback. If other website links are clicked after clicking through ShopBack, Cashback will not be tracked (E.g. coupon and deal websites)

If for some reason your payment made on merchant page has failed, do click through ShopBack again and re-do your purchases to ensure tracking is still active

Return to ShopBack and click through to the merchant every time you are making a new transaction.

If you are making 3 separate transactions on the merchant, you should click through ShopBack 3 times, each time before making a new purchase.

For more details: www.shopback.ph/terms-and-conditions
More about BigDish
Visit ShopBack For Awesome BigDish Promo & Vouchers
There are several BigDish promotion events that keep going on throughout the year. However, it can be quite a task to find the right coupon code for your booking. Customers usually tend to spend a substantial period of time in figuring out or getting their hands on the coupon codes. After all the hard work, you even run into the risk of getting bad codes or codes that do not work.
If you wish to keep yourself away from such worries, a quick visit to ShopBack Philippines is all that you need. The website does all the background work for you, such as searching for BigDish codes. And only active and valid codes make it to the list. You simply need to visit the website and search for BigDish and walk away with a discount code. Here are the steps that you need to follow.
Visit ShopBack's website and login using your existing credentials.
First time visitors or new customers can instantly create an account with the website by providing some basic details.
Search for BigDish on the search bar of the website.
The website lists all the available BigDish discounts and offers.
It also lists out some BigDish cashback offers.
Choose a deal that best suits your needs and continue shopping on BigDish's website just like you normally would.
Any cashback that you are entitled to, will be credited to your account within a stipulated number of days.
Other merchants which might interest you include: Boozy, Foodpanda, and honestbee.
BigDish – An Online Food Deal Finder
Food has always been an integral part of our society and culture. There are no wonders that we have access to so many cuisines and food styles in today's day and age. To enjoy a good meal or explore a new cuisine, going out to restaurants is one of the best options. Sure, you can order food from online vendors but then you miss out on the authentic experience and ambience of a restaurant. But going out for food to restaurants on a regular basis can also result in a lot of damage to your finances.
It is at such times that an application such as BigDish acts as a savior makes its presence felt. The application has just one focus point and a rather strong one. The intent is to provide you, the customer with the best possible deals and discounts when it comes to dining. BigDish discount coupons are a new way to enjoy your favorite cuisine or try a new one without worrying a great deal about the prices.
This smart online platform ensures that you can avail discounts to the maximum of 50% for any reservations that you make through the app or website. The brand also ensures that you need not worry about early bird offers or low density times to enjoy a nice and plush meal. Sometimes you can even get awesome deals even before few minutes of walking into a dining place.
An Introduction To BigDish Philippines
BigDish came into the picture to help you reduce your dining bills. So that you can do more with the same money such as explore new cuisines or restaurants. Well, once you save money from a dining experience, it is entirely up to you how you want to utilize the same. BigDish is an online reservation platform with the help of which you can secure a discount up to 50% across the country. Unlike other apps and services, you need not wait for deals on specific dates or days.
You just need to launch the app from your smartphone or visit the website before your planned outing and confirm the booking. There are several instances where even the finest restaurants in the city have a few empty tables. BigDish helps you to connect with such places and make the most of it. Whether you want to throw a birthday party or initiate discussions for a business venture, the app will help you cut down on the dining expenses. The app both on smartphones as well as its website version is pretty straightforward to use, as you will learn in some time.
Services On Offer At BigDish
As already mentioned, BigDish has a very limited focus, which lets the brand do its job rather sharply. You can experience some of the best BigDish coupons has on offer without breaking a sweat. For the most part, you need not even bother about it. Here is the sole service that you can expect from the brand.
Book A Table
It is a bit hard to miss this feature as soon as you land on the homepage of the application. There are several reputed restaurants that have some offer or the other when you book a table using BigDish. The page will display some of the BigDish deals on offer for the current day as well as future dates. There are a few categories available to make your life a little bit easier. But overall, you will not find it all that difficult to go through some amazing offers. BigDish displays the tentative price for a person along with the discount that you can avail. Should something grab your attention you can proceed with the deal as mentioned in the following steps.
How To Use BigDish's Mobile App
A lot of us are comfortable when it comes to navigating around websites. With the ever increasing popularity of e-commerce websites and apps, the same has been further strengthened. For someone who has had prior experience in online shopping, they will find BigDish to be fairly simple. The easy layout of the application coupled with simpler functions ensures that you do not have to break your head around the app or the website.
You can easily download the mobile app of BigDish from Google's PlayStore or Apple's AppStore and start using the same. Just like any other mobile application, you are expected to have an account with the app to be able to use its features. If you do not already have an account, you can either use your Facebook login credential login to the application or create a new account using an email id.
The registration process is simple and would not take a lot of your time. Once you are logged in to the app, you can scroll through the various deals available on the app or search for specific restaurants. Once you are happy with a specific deal for a restaurant, you can book the offer. The app will ask you for confirmation for the same. Once complete, you can then walk into the restaurant and enjoy your food at discounts.
You can use the website to book as well. You must create a login with BigDish to avail all the benefits on the website. Like its app, you can use your Facebook credential to login to the application and start accessing it. If you do not wish to your Facebook as your login, you can use email id to create an account instantly and use the same for all future bookings. As soon as you are logged in to the application, you can scan through all the offers available on the home page.
You can select any of the BigDish deals that are on offer and view the details. Alternatively, you can search for a specific restaurant and get deals on the same. The website will let you book a table once you have selected a deal or a restaurant. You must acknowledge a confirmation message that the website presents post that. Now that all the hard work is complete, you can walk in to the restaurant and enjoy your meals with mouthwatering discounts.
BigDish Promos And Discount Coupons
One of the prime reasons behind the immense success that online firms enjoy is their ability to provide discounts. There are a variety of reasons which leads to the discounts that a customer benefits from. When you book through its app, you can expect handsome discounts. The whole intent of these discounts is to reduce the financial burden on you so that you can go out for food more often. Or that you can enjoy more food for the same price. You can search for BigDish Philippines codes and apply them when you are out on the website or the app to book a food outing for yourself or your family.
There are quite a few voucher codes available at your disposal which you can use. Some of these BigDish discounts offer an instant rebate on your bookings or bills while others might provide a discount on future purchases or bookings. A few of these codes even offer cashback. Depending on the availability of these codes, you can use them during your bookings. With so many exciting deals and offers available, you will almost never run out of codes to enjoy your favorite cuisine at a discount price.
Confirmation And Cancellation
There is not a great deal of steps that you need to carry out for a booking. Fire up the app, search for a place, select the date and time and book a table. The website or app will prompt for a confirmation again before finally booking the table on your behalf. It is important to note that you need not pay anything to BigDish for the booking. And for that matter, you need not even save any payment details on the app.
It is only but natural for us to be late at times due to some unavoidable reasons. If you are stuck in traffic or any such situations, there is a grace period of 15 minutes that the restaurant can hold for you. However, if you are sure that you cannot make it to the dining place on time, it is better to cancel the booking. There are no charges for cancellation of a booking. However, if the app sees constant cancellations from your end, it might suspend your account.
Contact BigDish
For any business to succeed and thrive, customer support plays an essential role. Well, succeed is a long shot, even for a business to survive a good customer service desk is of utmost importance. The brand BigDish is no different. But fortunately, through a consistent feedback system and constant efforts to enhance customer service the brand has fared well in this aspect. If you have any queries or suggestions or concerns regarding your orders or in generic, you can reach out to BigDish.
If you wish to email your queries or concerns, you can send them at help@bigdish.com. For customers who have logged in to the BigDish website, they can select the contact us link and it will lead to an online form. You can enter your message on the form and send it to BigDish. Customers who are more comfortable with calls or the ones who need immediate resolution can call BigDish at +63 (2) 744 4034. No matter which mode you prefer, you can expect a positive and good response from the brand.