App Store Coupon & Sales in Philippines for June 2019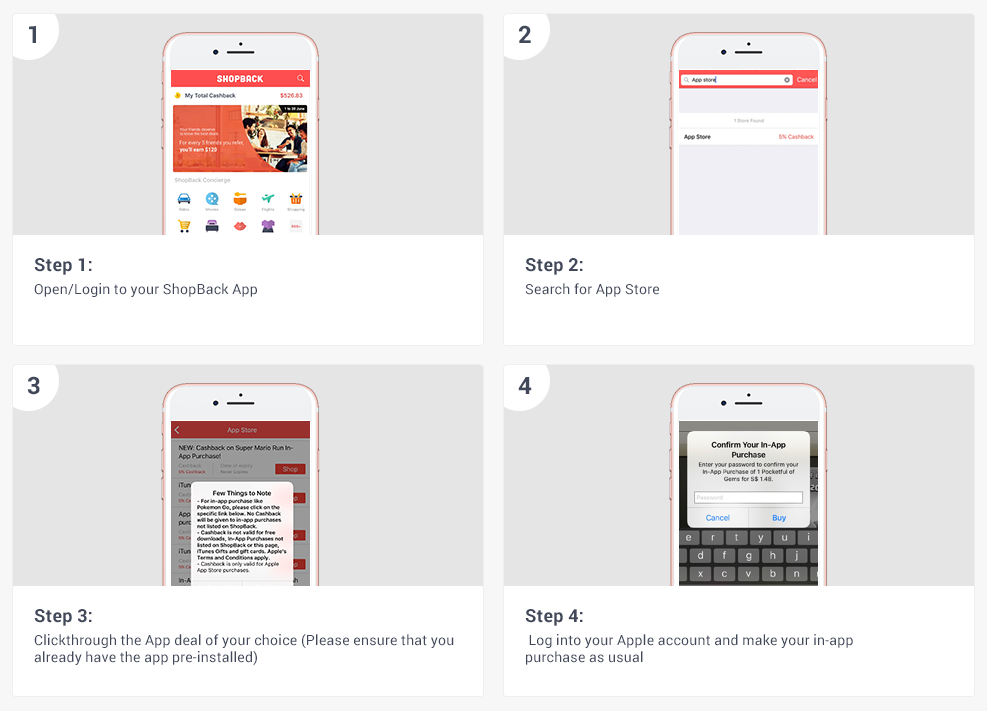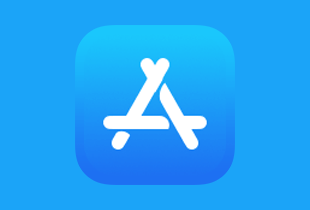 App Store: Get cashback when you purchase apps!
Not valid for free apps on the App Store.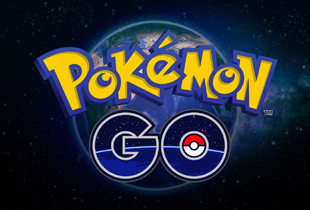 Pokemon Go In-app Purchase
Cashback is only valid when you click on this link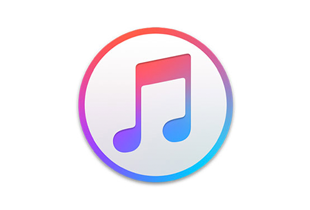 iTunes Music downloads
Not valid for free music downloads and Apple Music membership plans.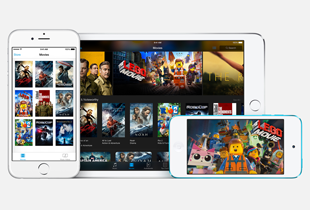 iTunes Movie downloads
Not valid for free downloads.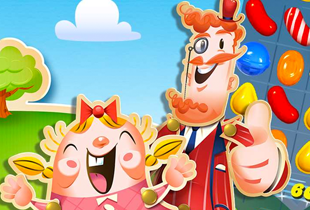 Candy Crush Saga In-app Purchase
Cashback is only valid when you click on this link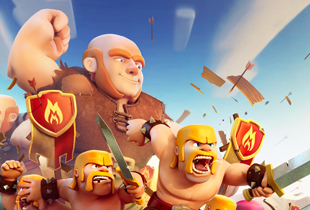 Clash of Clans In-app Purchase
Cashback is only valid when you click on this link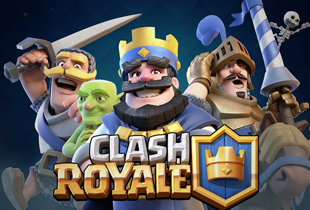 Clash Royale In-app Purchase
Cashback is only valid when you click on this link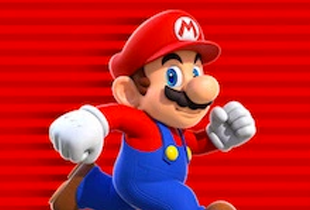 Super Mario Run In-app Purchase
Cashback is only valid when you click on this link
Merchant's Special Terms and Conditions
ShopBack must be the last link you clicked in order to get Cashback. If other website links are clicked after clicking through ShopBack, Cashback will not be tracked (E.g. coupon and deal websites)

If for some reason your payment made on merchant page has failed, do click through ShopBack again and re-do your purchases to ensure tracking is still active

Return to ShopBack and click through to the merchant every time you are making a new transaction.

If you are making 3 separate transactions on the merchant, you should click through ShopBack 3 times, each time before making a new purchase.

For more details: www.shopback.ph/terms-and-conditions

[App Only] Lazada Voucher: Get P100 off discount on Watsons! (Min. spend P1,000)
Buy skincare, body care, makeup and more for a low price on Watsons via L...

Save Up to 40% on Computer and Office Deals with this AliExpress Coupon!
Buy computer, laptop, office needs and more for a low price on AliExpress...
Recent Articles
More about App Store
iTunes Music and Cashback from ShopBack Philippines
Apple does not provide many app store sales or discounts, promo or coupon codes are also not available often from the brand. App store deals are found rarely but you can enjoy the best product in quite reasonable price. Stay tuned for any sudden offer like coupon or voucher code on other platforms.
You don't need to run to the store to get latest music album of your favourite artist, rather just get it from the revolutionized music with iTunes. You can do it by the song by song system and listen to your purchased music on your iOS device by logging in your personal Apple ID. You will feel blessed when you will not need to burn music in CDs or transfer music from one device to another. The newly launched Apple music streaming device which you can subscribe via iTunes, will give you benefit to keep your library as long as you will have the active subscription. If you prefer quality and security just go for iTunes and enjoy your favourite collection.
Along with shopping from iTunes or App Store, you can also enjoy the cashback from Shopback Philippines which is 5% over the Apple deal, gift card or certificates. Simply, log into Shopback.ph and then to your Apple Store App. You can then Enjoy great savings on your dream products.
Sign up or log in to your Shopback App
Search for the Apple App store
Pre-install the app and click through the App deal of your choice
Log in to you Apple account and make your in-app purchase as normal
You can get support from Apple Worldwide online service team by requesting online support. Keep your serial number ready before you start approaching the service team.
Apple is a global name in the electronics market and millions of users are happily using each and every product without any switch. Enjoy the Apple store and Apple App for your purchase and be a part of this revolution.
Mobile Applications from APP STORE
An app store is a type of digital distribution generated by Apple Inc. and constantly supported by them for their mobile applications on their iOS system. The iOS app store has a huge popular app and it's the only destination for the apple brand users through phones and other devices. They use it to browse and download apps developed with Apple's iOS software development kit. The app is downloadable on the iPhone smartphone, the iPod Touch handheld computer, or the iPad tablet computer. They are also transferable to Apple Watch, a smart watch by Apple or the newer Apple TVs extension of iPhone applications.
Mobile Apps Worth Your Investment
In July 2008 the app store was opened with no less than 500 initial applications available in the store. Just in less than a decade, in January 2017, the app store has 2.2 million apps. Developers can monetize their applications and there are various options for that purpose.
The 'Free' model facilitates the free apps, which increases livelihood and engagement. The 'Freemium' model allows the users to use the PLAY store app download for free but they are offered optional additional features like 'in-app purchase' in their require payments. The ongoing monetization through every renewable transactions are done by the Subscription' model. In the 'Paid' model, the app is itself a paid one and users can download it after paying with no additional features. The "Paymium' model enables premium paid downloads and the paid in-app purchase option.
In February 2011 the in-app subscriptions were originally introduced for magazines, newspapers and music apps. It gave the developers 70% revenue and Apple 30% from its business. Over the years, Apples' app has surpassed 2,200,000 and downloads done around 130,000,000,000+ till January 5, 2017. Other than downloading or purchasing Apple's app, the popular iTunes from which you can download songs are also available.
Top Paid iPhones Apps in Philippines
Some of the most used and top paid apps from iPhone store are the following:
Swype: This keyboard of Apple will make you to change the way you type. It learns the user's language pattern and can guess the word of the user foe more faster input of text while messaging. Swype suggests correct words, and more you use it, it understands your language better. It also have themes, regional dialect support and Emoji for fun writing. It will no doubt improve your writing after you download and start using it.
Evernote Premium: The free version of Evernote and have less number of features. With the Premium version you will get offline access to notebooks, enhanced search, support and upgraded features and more. This classy designed app help you to take notes effortlessly
Workflow: Workflow is a great app, which has over 200 actions to customize for the apple devices. You can easily drag and drop any combination of actions to create automatic workflow on your iPhone, iPad and Apple watch. You can use Workflow for various purposes like to call your loved one or make a PDF copy of a webpage etc. Workflow includes the tools like contacts, calendar, maps, music, reminders, Safari, Facebook, Twitter, Dropbox, Evernote, Photos, camera and iCloud documents. Buy workflow today for better to discover the infinite possibilities.
Fantastical 2: This calendar has an interesting interface and diverse functionality to talk about. At present it supports the calendar services as the built in calendar app which includes iCloud, Google calendar etc. Its key feature is the 'parser' feature which allows to create reminders with common words like 'reminders', 'to do', 'tasks' etc. and also with phrases 'remind me meeting tomorrow at 8 am' etc. You can fill up all your priority tasks and calendar event details easily. Download this app and keep track of your time.
My Reasons: This is a fun app which helps to build up good habits by suing visual reminders of the objective. Whether it's completing an online study or workout goal, My Reasons app keeps the focus intact and records progress. If you want to add inspirational quotes, meaningful texts and photos for each habit, My Reasons will make it elegant animations which can motivate you to stay in your routine. There is facility to save reminders, track your progress for each day, notify tasks also see the completion of tasks.
What's new?
The app store provides a personal way to purchase the latest Apple products and accessories. You can get recommendations based on the apple products you already own and find out the perfect accessories compatible with your devices. You can also upgrade your current iPhone with the latest one and keep track of your orders wherever you go. Be cashless and pay through the secured Apple Pay during check out when you visit an Apple Store. There is also opportunity to sign up for the hands-on session in store. These features are available in selected Apple Stores.
The new upgrades in Apple App Store
Every time Apple upgrades its products as well as the app store for better facility and convenience of the customers. Currently, Apple has some new additions in the Apple store:
More personal and relevant in-store experience
Get recommendations on products
See your favourite products in stock
Scan and buy accessories
In the session tab, find daily sessions on photography, music and more.
You can manage your orders by viewing invoices, editing shipping details and engraving personal messages
You can cancel an individual item from your orders
Buy refurbished products, get one year warranty and save
Discover design, updates and improvement through the app
Apple store and its product categories
Apple store Philippines is the one-stop solution for the latest Apple products. The store rarely runs on sale and but you will get value for money for your purchase. You can shop from entire new range, engrave on the products and also save while buying refurbished goods, which comes with one year warranty.
It's a bliss to browse through Apple website as the clean and convenient tabs will make your search easy and comfortable. You can start with choosing the country or region you live and then browse the following products:
Mac: MacBook, MacBook Air, MacBook Pro, iMac, iMac Pro, Mac Pro, Mac Mini, Accessories, High Sierra and comparison option.
iPad: iPad Pro, iPad New, iPad Mini, iPad Mini 4, iOS 11, Accessories and compare option.
iPhone: iPhone X New, iPhone 8 New, iPhone 7, IPhone 6s, iPhone SE, iOS 11, Accessories and compare option.
Watch: Apple Watch Series 3, Apple Watch Nike+, Apple Watch Series 1, WatchOS, Brands, Accessories and comparison option
TV: Apple TV 4K, Apple TV, Accessories and comparison option
Music: Apple Music, iTunes, iPod Touch, Music Accessories
Support: Get support for Apple TV, Apple Music, iPod, iCloud, AirPods, MacOS, Apps, Pro Apps
Service and repair:
AppleCare Products
Hardware Warranties
Software License Agreements
Complimentary Support
Resources:
Downloads and Updates
Manuals
Tech Specs
Accessibility
Education Program
Business
Apple Support Videos
How to shop from Apple.com
Shopping from Apple.com, Apple App or Apple store is easy and attractive. The ambience of in-store an online store is soothing and comfortable yet high-tech to fall in love repeatedly. You need to log in or sign up to your Apple ID and select the item you want to buy.
You can place an order either by:
Filling the Order Form on the Apple Store Web Site and clicking the "Submit My Order" button
You must use order Form from Apple website only.
After you request for an order, Apple will issue you a web order number through email
Call Apple on 1800-1651-0525 between 8:00 am and 8:00 pm Monday to Friday excluding Singapore public holidays.
Payment Method and Delivery Process
You can pay for your purchase by the method of payment as displayed on the Apple website. Credit card billing occurs when your order is shipped.
Credit Card:
Apple store accepts Visa and MasterCard
You must pay the price in PHP as indicated on your order confirmation
For the service charge issue we need to check with your bank. Apple payment processor is in Hong Kong.
Apple will email or post your invoice information to you at the billing address on your order confirmation when the product will be shipped to you. The invoice is the proof of purchase.
Apple accepts credit cards issued by banks from Philippines, Singapore and US. For alternate payment option please review FAQs section.
You are required to provide further identification for additional reference checks, if needed.
Bank Transfer:
Bank transfer option is another valid method of payment to Apple Store. If you want to do bank transfer you need to call the telesales of Apple at 1800-1652-0525 during office hours Monday-Friday (9 am to 5 pm)
Bank transfer is accepted only in the local currency Philippines
Apple will release the order only after processing of the full payment through bank transfer
You might need to wait for one or two business days for Apple to release the order after making bank transfer
Delivery Process:
Standard road freight delivery at no additional charge is offered by Apple
Payment process for orders places on the weekend or public holidays, are processed on next business day
Business days are Monday to Friday, except Philippine holidays
If you are not available to receive the delivery, the carriers of Apple will leave a card with telephone number asking you to schedule a suitable time and date of delivery.
Apple offers partial shipment of orders for multiple deliveries as available