Althea Korean Cosmetics & Beauty Products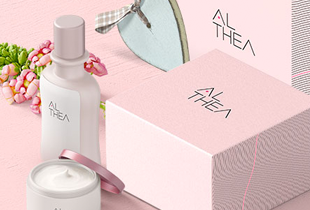 Extra 15% off first purchase (No min. spend)
Valid within 30 days of sign-up. Max discount of P150. Not valid with any other promotion. Discount not applicable on delivery charge or COD charge.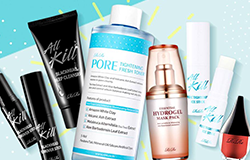 P300 Welcome Gift for New Althea Customers + Free Shipping above P999
Sign up at Althea and receive P150 off 1st purchase and P150 instant rebate. Min. spend of P1500. Valid for first purchase within 30 days from sign-up.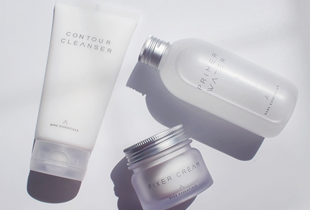 Althea Bare Essentials Collection: 10% off full set + Free Gift
While supplies last. Althea's in house skincare collection.Get Cash-on-delivery & free shipping on orders P999 and above.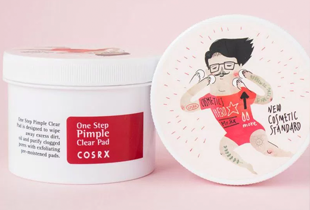 COSRX: Skincare & makeup: from P190
Get Cash-on-delivery & free shipping on orders P999 and above.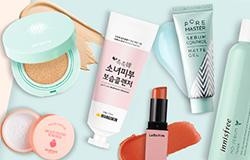 Cash-on-Delivery now available
Get discounts on your favourite Korean beauty and skincare brands. Free shipping on orders P999 and above.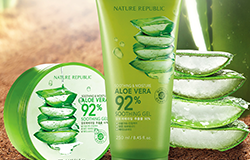 Nature Republic available on Althea
Limited time only. Discounts and promotions on Skincare, Haircare, Makeup & more on Althea.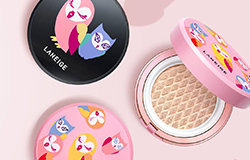 Laneige: Up to 42% off
Cleanser, moisturizer, Cushion, lippies, toner, essence & more. Limited time only.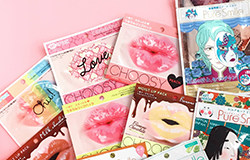 Exclusive Korea Brands: Up to 50% off
Get discounts on It's My, B&SOAP, KOCOSTAR, W-Lab, Innisfree & more on Althea. Limited time only.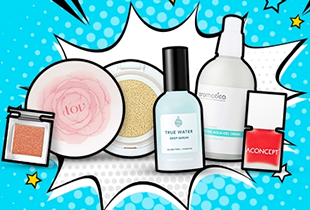 Best Sellers: Up to 70% off
Discounts and promotions on Skincare, Haircare, Makeup & more on Althea.
Merchant's Special Terms and Conditions
Return to ShopBack and clickthrough to Althea every time you are making a new transaction

Check our more details at www.shopback.ph/terms-and-conditions
Recent Articles
More about Althea
Althea – authentic, affordable Korean beauty especially for Philippines
Did you know that Althea is actually the national flower of Korea? This beautiful flower represents the delicate and ethereal beauty of Korea – and this is exactly what Althea wants to bring to the rest of Southeast Asia. Despite the rapid rise of popularity in Korea and their miraculous beauty products, a one-stop shopping platform for shoppers to get their hands on authentic and affordable Korean beauty products is still missing. More often than not, we can only lust after those elusive Korean beauty products that have been promoted on YouTube videos by beauty bloggers, or burn a hole in our pockets with the inflated prices of Korean cosmetics in Philippines. Lucky for us, Althea is here to bring Althea Korean beauty products at incredibly affordable prices, without all that inflation! Now, we can easily emulate the natural makeup of our favourite Korean actresses and K-pop stars without breaking the bank! The best part has got to be the endless Althea coupons available that will help you save like never before – and Althea also entitles their shoppers to free shipping on orders over P1500 so you won't have to worry about pesky shipping fees that usually cost more than the purchase itself. With such high quality products, amazing customer service and (most importantly) the availability of Althea coupon codes, it is no wonder that Althea is one of the front-runners in the Korean beauty industry with such a strong customer base to back them up.
Being beautiful will never have to come at the expense of breaking the bank – so go ahead and shop for your favourite Althea makeup now and checkout with Althea discount codes for the best deal ever!
Althea Cosmetics helps you achieve flawless and perfect Korean-style makeup
Being Asians, we oftentimes feel that all the makeup tutorials on YouTube by our favourite beauty YouTubers are too heavy and thick for our own personal preference. Also, makeup tools are sometimes not suited for Asian eyelids, making them less effective. In times like these, Althea makeup is our savior! Althea imports only the highest quality of makeup and beauty products from Korea that are best suited for Asian features. From 3CE's signature lipsticks to Etude House's mineral BB cream, these Althea cosmetics are guaranteed to give the best pay-off on our faces. Furthermore, Korean beauty products are usually more affordable than typical brands, so you can expect to get your hands on amazing products without splurging your paycheck on it. With Althea around, you can enjoy discounts of up to 60% off on your favourite beauty brands such as Tony Moly, Etude House, Missha and many more! There's definitely something for everyone on Althea – regardless of your skin type or skin tone. So, hesitate no more and start shopping on Althea for your favourite Althea beauty products – you're only a few clicks away from a more beautiful you!
Shop for trendy Althea makeup without breaking the bank with Althea discount codes!
I believe we all know how the netizens of Korea are always obsessed with a particular beauty product, before ending the phase and moving on to the next product. Well, no one's complaining – this obsession will only result in more people trying it, and thus further ensure the quality of it! Amongst the sea of Korean beauty products available, scouring for the best ones is an arduous process to say the least – and thankfully Althea has already got this covered! So, you can rest assured that what you're getting is nothing but the best.
Checkout with Althea coupon codes and catch huge savings on Black Friday and Cyber Monday
Undoubtedly, skincare products are equally, if not more important than makeup products – while we all want to look beautiful, we definitely don't want to avoid taking care of our skin so that we'll always look youthful and vibrant! Althea's makeup collection is incredibly vast, but so is their collection of skincare products. Choose from their plethora of skin serums, essences and oil that will leave your skin moisturized and baby smooth, and eye creams that will help to curb all those pesky eye bags from coming back again and again. Hesitate no more and shop on Althea for your favourite skincare products – you'll be glad to know that Korea is famous for their quality skincare products! Fret not, Althea coupon codes available on ShopBack Philippines have got you covered.
ShopBack Philippines helps you get the best Althea coupon codes on Althea beauty products
We understand how beauty products cost a bomb and often leave you bitterly questioning whether they are made of gold. I know, all girls just want to look their best at all times – and what better way to do so than through Althea Korean beauty products, right? Well, fret no more! ShopBack Philippines wants to help you achieve the most beautiful version of yourself, and at the lowest cost possible. So, to keep to our word, we have collated a whole list of Althea discount codes, Althea coupons and promo codes so that you can save time scouring through sites just to look for those elusive Althea coupon codes. On top of awesome discounts, coupons and vouchers, ShopBack Philippines also offers 5% cashback on all your Althea beauty purchases! This way, you can be assured of unlimited savings whenever you shop for Althea makeup. You know the drill – go ahead and sign up for an account with ShopBack Philippines and start earning awesome cashback!
If you're not big on Althea Korean beauty products, you can still check out Sephora for a plethora of amazing makeup brands and still earn up to 5% cashback on your purchases!
Stay connected to Althea
Want to be the first to know of the latest Althea cosmetics, beauty trends and Althea discount codes? If so, you'll want to follow Althea on their various social media platforms below to ensure that you will never miss out on an opportunity to grab some awesome discounts and savings!
Looking for the perfect outfit to match your flawless Korean makeup? Zalora is the perfect place for you to get your hands on trendy outfits at incredible prices!