Abubot.ph Coupon & Sales in Philippines for May 2019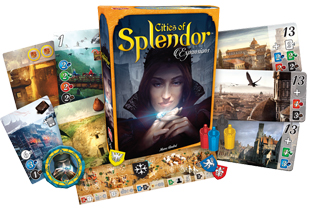 Board games starts at P150 on Abubot!
Buy board games for a low price on Abubot. Board games like Splendor, Avalon, Cards Against Humanity and more. Valid for all customers.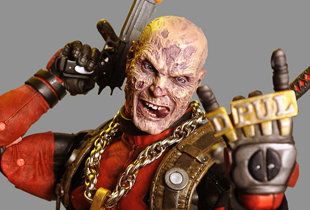 Action figures starts at P220 on Abubot!
Buy action figures for a low price on Abubot. Figures like Star Wars, Marvel, Justice League and more. Valid for all customers.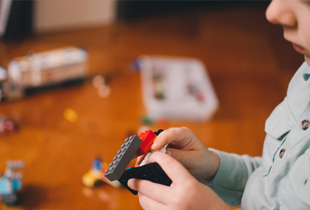 Abubot Clearance Sale: Up to 60% off on selected items!
Buy toys, action figures, merchandise and more for a low price on Abubot. Valid for all customers. Valid until supplies last. No code required.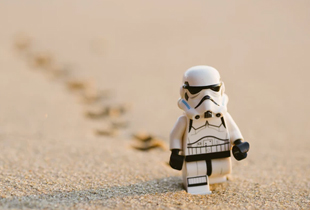 New and in-stock items from Abubot.ph. Get them while supplies last.
ShopBack must be the last link you clicked in order to get Cashback. If other website links are clicked after clicking through ShopBack, Cashback will not be tracked (E.g. coupon and deal websites)

If for some reason your payment made on merchant page has failed, do click through ShopBack again and re-do your purchases to ensure tracking is still active

Return to ShopBack and click through to the merchant every time you are making a new transaction.

If you are making 3 separate transactions on the merchant, you should click through ShopBack 3 times, each time before making a new purchase.

For more details: www.shopback.ph/terms-and-conditions
More about Abubot.ph
Visit Shopback for more Abubot.ph Offers
Collectors who want to buy items from Abubot.ph and wish to get them at discounts, there is no better place than Shopback. It is the perfect destination for getting all discounts and coupon codes without having to juggle through different websites. You simply need to visit Shopback.ph and search for Abubot. The website will return all the applicable coupons and vouchers. You can then use them during your shopping to lower the burden on your credit card. Apart from discount coupons you can also get access to some amazing deals via the cashback site. If you wish to increase the items on your collectors list without burning a hole in your pockets, a visit to Shopback is a must.
Abubot Philippines Sale and Promos for Smarter Way of Shopping
It is not all that difficult to find coupon codes and discount codes for Abubot. The primary aim of these discount coupons is to help you in reducing the price of the collectible you have been looking for. There is a varied range of coupons and vouchers that you can use to lower your expenses on these geeky stuffs. When you do get hold of a coupon code or discount voucher, you can use it on the payment page. The website will inform you immediately if the code is a valid code or invalid one. If it's a valid code, the website will also let you know the benefits of using the code. If it is a discount voucher, the discount is deducted from your net payable amount and is displayed on the website. You can then continue with the payment options and complete the order.
Abubot Philippines, the Place for All Geek Shoppers
While the common perception of a geek is someone who is married to computers or its technicalities but it is not entirely true. By definition, a geek is a person who is extremely excited or full of energy when specific topics are in contention. Basically, in other and fewer words, subject matter experts of some sorts. Such people can find it a big difficult to fit into normal discussions due to their superior knowledge of certain topics. On the other hand, such people at times also find it difficult to support their love for a specific topic due to lack of props. But no more. At Abubot you can find all of your geeky stuff under a single roof. If you have ever felt underrepresented when it comes to specific games or toys or other forms of collections, now is the time to surpass all such feelings. Now you don't have to rely on specific international sites for getting stuff; stuff that you wanted to add to your collection or simply show off in front of your friends.
How did it started?
The story of Abubot is quite fascinating and inspiring. In fact, the story aligns itself with the same core idea that we see a lot of giants in the commercial space. Observe a problem statement irrespective of how small it is and find a pragmatic solution for it. The founder of the company realized that he could rarely find stuff that he needed, the geeky stuff in the Philippines. If he wanted something, the only two options available to him were the Amazon US site and some specialty shops in Japan. Though they were good enough options, they didn't always make sense for someone based out of Philippines.
Mon Macutay saw this problem statement and immediately wanted to do something about it. That is how Abubot.ph came into existence. There were two simple ideas behind the start up. Firstly, to ensure Filipinos had access to various games, geek toys and other collectibles without any compromise on the quality of products. Secondly, he wanted to make sure people do not waste a lot of money as shipping charges while purchasing stuff from US based websites. The brand is slowly but surely finding a foothold in its niche market. With a strong commitment towards providing the latest stuff at the earliest and providing a state of the art customer care are the two driving forces for the company.
Services on offer at Abubot Philippines
You will find a surprising number of collectibles that you had been longing for quite some time at Abubot. Here is a list of items that you can expect on the website that caters to a very selected yet attentive market.
Toys
If you are super expressive about certain topics or are a big fan of a franchise, what better way to indicate the same apart from buying toys? Toys ensure that you can always keep your favorite franchise's stuff at places where you spend the most amount of time, for instance your study room or office desk.
Whether you are a fan of Thor and love the Mjolnir or are a fanboy of DC characters, Abubot has you covered. The startup lists out a large number of action figures of your favorite characters and their accessories for you to choose from. Under the toys segment, Abubot also lists out some really expensive collectibles such as a 1:1 replica of the Batarang or Lightsaber of different colours.
Games
Limited access to some of the most promising and exciting games was one of the major reasons behind the creation of Abubot. Thus, it is no surprise that the website offers some very exclusive games. Whether it is the Dungeons and Dragons or The game of thrones the website has some of the finest games in various categories to keep you entertained and engaged. Whether you are a collector or have a large party at home and need something to keep people engaged, Abubot will not disappoint you. There are some very interesting card games as well that you can pick up.
Geek Wear
It is almost impossible to be a big fan of a book or show until and unless you have had some gear to wear. It shows your immense love for the show or book or franchise. Also, it opens you up for showing your prowess over the topic should some random discussions come about it. Nevertheless, Abubot lets you brag about your favorite and even spread love. Whether you are a big Star Wars fan or love the games of throes, you will find some merchandise or the other.
Others
Games and clothing are not the only way of showing love for your favorite characters or shows. This is the reason why Abubot has an exhaustive list of other items that are available as collectibles for your home and office. Items such as tin memory box, book reading lights, bottle openers, headphone splitters etc. Imagine having these daily use items in the form of your favorite show or characters. It just adds to the characteristics while plastering a big smile on your face.
A Plethora of Games, Toys and Collectibles
Even though Abubot is a startup, you will find it difficult to differentiate it from the mainstream players. The website offers a very simple user experience with intuitive controls. For buyers with previous online shopping experience, you will find the experience tad bit smoother than others. Even the first time users will not struggle while using the website. Here is a simple guide to using the Abubot website and shopping on the same.
There are two primary ways of getting to the items that you wish to purchase. Firstly, you can navigate to different groups mentioned above and get to an item that you wish to buy. The categories mentioned above are the primary ones and they are further split into sub categories. Which will further help you reach the product you want to buy.
The second approach that you can take is directly to search for specific products in the search bar. This was you can directly find the product and proceed with the payment. You can take either of the approaches and once you are the product you want, click on the add to cart button. At this point you can either checkout the product or continue shopping for more items. If you want to check out, click on the button that says so. It will lead you to a page where you have to enter additional information. The website expects details such as shipping address, email id, phone number etc. If you are an existing customer, you can reuse the data filled up earlier.
You can now select a mode of payment for the purchases. Abubot supports a variety of payment options starting from VISA, MasterCard, Paypal, cash on delivery and others. Select the mode that suits you. On the right hand side corner of the page you will find a place holder to fill in promo codes should you have one. Complete the order and the website will send a confirmation email to your registered email id.
On Sale
The moment you land on the homepage of Abubot, you will see a tab called On Sale to the extreme right hand side of the page. This page is a small treasure for geeky people who can get their favorite items at discounts. Items on this list can be availed for substantial discounts and there are a lot of products to choose from. The only thing that you need to keep in mind is that they are all limited time offers. The easier option is to keep checking this space on a regular basis to get the best discounts on the collectibles you had an inclination towards. The website provides some additional filters to make the search more effective, do not forget to use those.
New Arrivals
On the home page of Abubot you will also come across a tab called New Arrivals. It is the place to be if you are a die-hard fan of franchises, games and shows. This space introduces you to the latest offering of the website be it games, merchandise or clothing, so that you are always ahead in the timeline of collectors and flaunters. Even though it's a niche market, there are a lot of takers for geeky stuffs. So, the items on the website do keep going out of stock. If there are any such items which went out of stock and Abubot has restocked them, the same will be available under New Arrivals. The only hard work that you need to put in, is being active and checking out this space frequently so that you do not miss out on the latest offerings.
Confirmation and Returns
As soon as you complete the payment, the website displays the order confirmation. You will also receive an email almost instantly with the details of the purchase. The confirmation email usually consists the details of the items ordered along with the shipping details. Abubot also slides in the courier details, should you want to track and keep a tab on it.
While buying things online it is not impossible to get an item that differs from your expectations. If you have faced such an issue, you can return the item you purchased from Abubot. The website has a 30 day return or replacement policy. It allows users to return or exchange an item bought within 30 days. There are a certain number of reasonable requests under which you can return or exchange the items.
To initiate the process you can send an email to Abubot ph with some minor details such as your name, order number, the items you wish to return along with the reasons. The minimum expectation from your end is to ensure that the product is in original condition and packing. If there are any tags, do not remove them. There are a few items that you cannot return, please refer to the Returns and Exchanges section for the same.
Contact Abubot
Even though the company is relatively new, they are not leaving any stoned unturned to support their customers. If you have any issues you can visit the Contact Us page and fill in some basic details such as name, contact details and the question. They will respond at the earliest.